Phil Hammond said he would continue his 1,200-mile challenge despite the crime.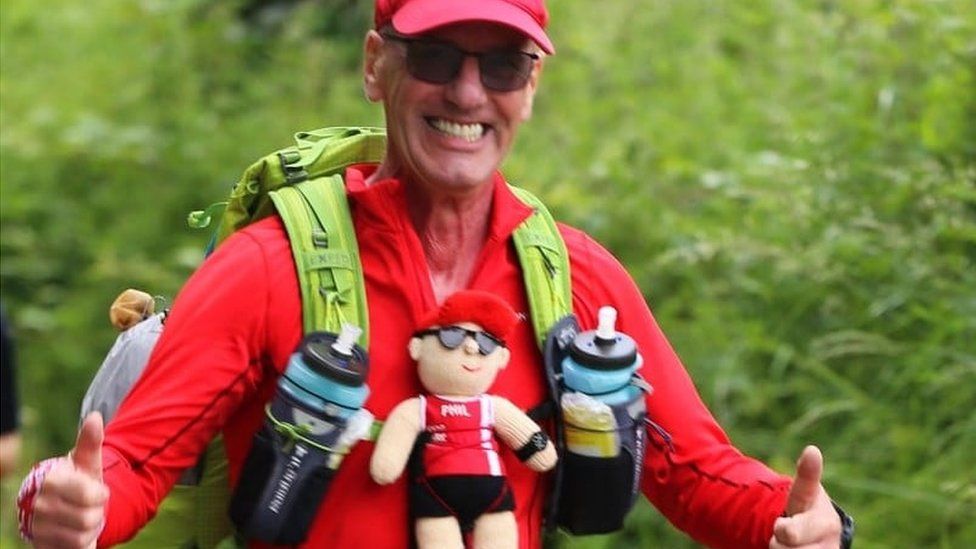 A man running 1,200 miles (1,931km) to raise money for a veterans charity has been mugged at knifepoint.
Phil Hammond, from Leeds, was stopped by a man in Barton-under-Needwood, near Burton upon Trent, on Monday evening, Staffordshire Police said.
He was on a footpath by a canal when he was threatened with the knife and handed over £40 before the robber fled.
Mr Hammond said he had not been put off by the crime and would continue his charity run.
"This is about helping others. If you can go through life and help others, more power to you," the 60-year-old added.
While he admitted he had been shaken by the robbery, he said he was more annoyed at having several blisters on his feet.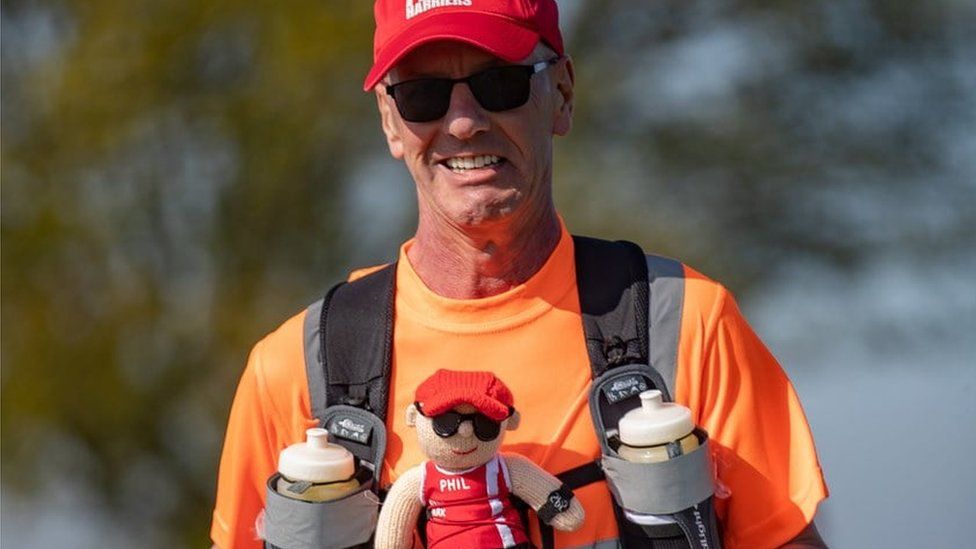 Mr Hammond, who works as an NHS porter, was three days into his run when the robbery happened, having started in Leeds on 31 July.
He is due to end his run back in the city on 5 September having gone via Land's End and Carlisle.
His efforts are in aid of The Veterans Charity, based in Barnstaple, Devon, and aim to raise £2,400 towards helping veterans get essential items.
The charity's chief executive officer, Danny Greeno, said they were shocked by the robbery and "very thankful that [Phil] was unharmed".
He added they had taken more measures into giving Mr Hammond support including talking to him several times each day and making sure he stayed overnight with friends and people he knows.

The BBC is not responsible for the content of external sites.