The firm insists its map service did not direct walkers to a "potentially fatal" trail – but makes changes to avoid confusion.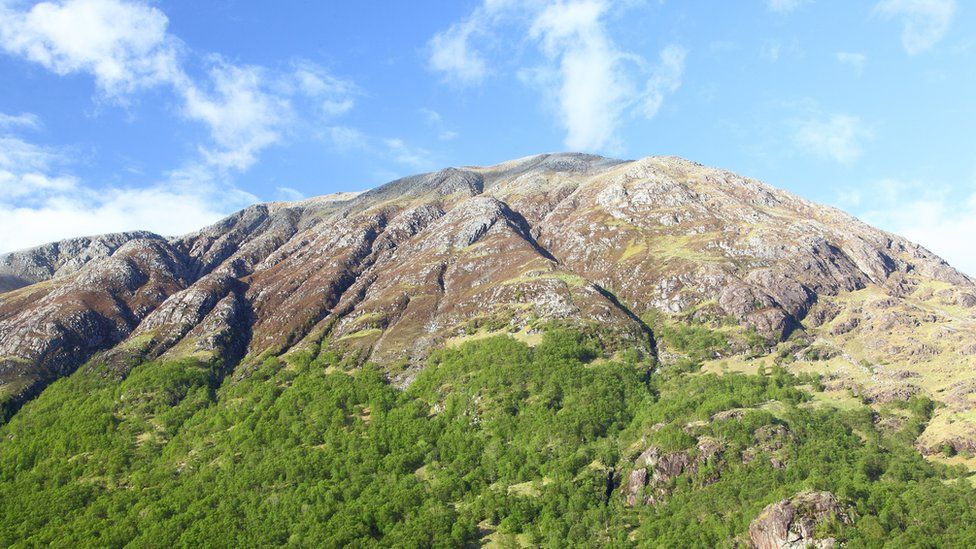 Google has made changes to its mapping service after fears that walkers may mistakenly attempt a "potentially fatal" route up Ben Nevis.
The firm insisted its walking directions on Google Maps did not direct people to dangerous routes.
However, its driving directions took people to a car park where a dotted line showing distance to the summit could be misinterpreted by users.
In future the maps will direct drivers to a visitor centre instead.
Scottish mountaineering charities have urged hill-walkers not to use Google Maps to guide them up the mountains after a series of incidents where routes downloaded off the internet have resulted in "injury or worse".
The John Muir Trust, which looks after the summit of Ben Nevis, said it had raised a specific concern about the directions to the car park closest to the UK's highest mountain.
The route from this car park was "highly dangerous, even for experienced climbers", they warned.
And the trust said that a dotted line leading from the car park to the summit could lead walkers into danger.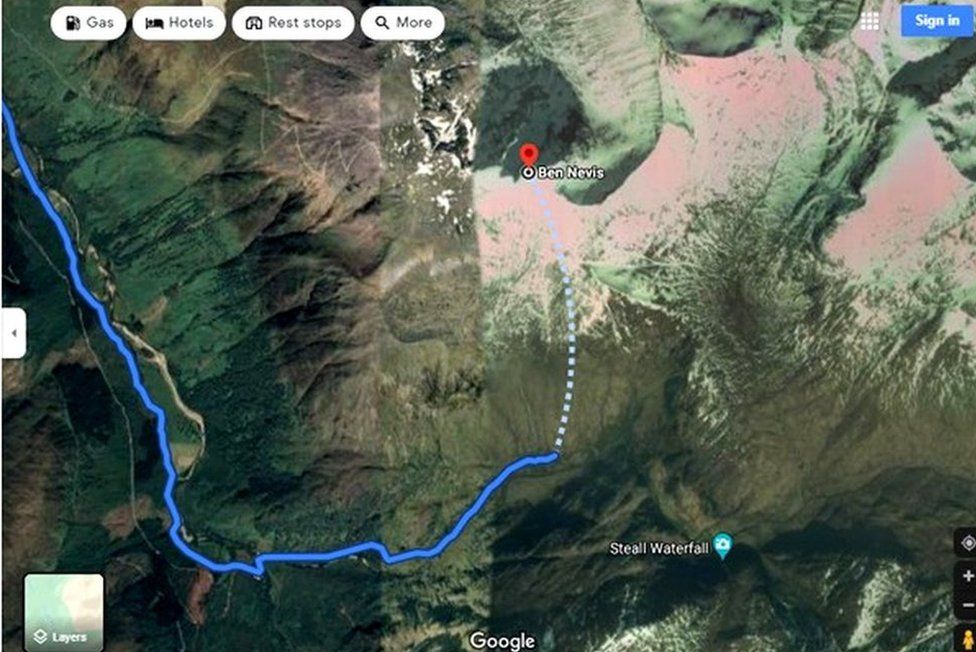 Mountaineering groups said the dotted line crossed "potentially fatal" steep, rocky and pathless terrain, while a suggested walking route for a different mountain, An Teallach, would lead people over a cliff.
A spokeswoman for Google said it had investigated and found the Ben Nevis concerns related to the service's driving directions, rather than walking directions which it insisted did not lead people to dangerous routes.
"Our driving directions currently route people to the Nevis Gorge trailhead parking lot – the lot closest to the summit – which has prominent signs indicating that the trail is highly dangerous and for advanced hikers only," the spokeswoman said.
"To help both novice and experienced hikers more easily find trails that suit their level of expertise, we're now updating our driving routes to take people directly to the visitor centre, where they'll be able to speak with staff about the best trail to take."
Google is now reviewing other routes in the area, and said it welcomed feedback from mountaineering groups or organisations such as the John Muir Trust.
Mountaineering Scotland and John Muir Trust recommend climbers cross-check information on a map or consult a local guide.