People reveal how technology has helped or hindered them during the pandemic, using #MyAccessiblePandemic.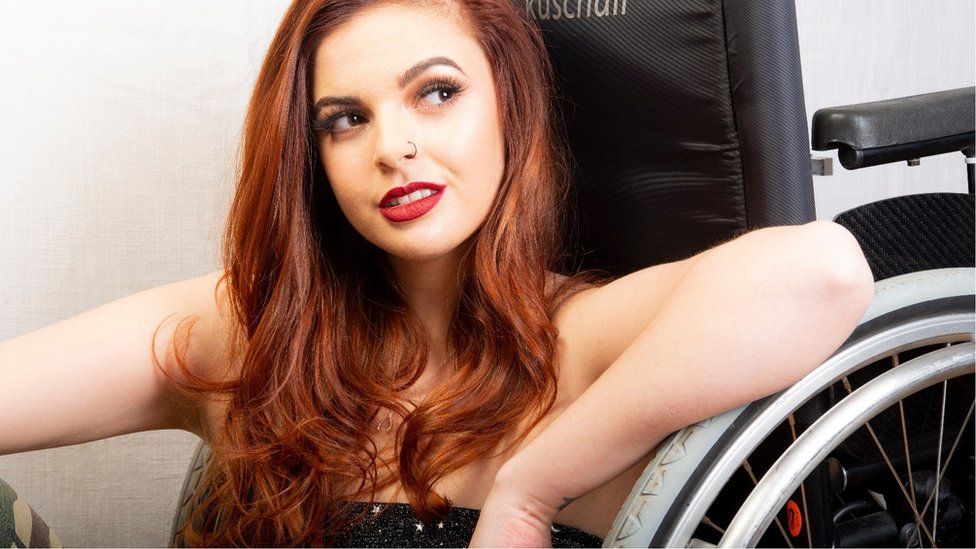 Whether it's a dance class, a work meeting or a doctor's appointment, technology has allowed many of us to do more from home during lockdown, but is this "digital connectedness" here to stay?
As office spaces started to open up and people began socialising earlier this summer, Ruby Jones thought about the elements of her life that had improved when the world slowed down.
The disability activist, who works for the University of Exeter's Student Union, lives with Ehlers-Danlos syndrome. The connective tissue disorder sometimes requires Ruby to use a wheelchair or crutches, and can also cause fatigue.
But she found that elements of lockdown benefited her lifestyle and helped her to manage her condition.
Wondering if other people had also spotted silver linings in the months stuck at home, Ruby created the hashtag #MyAccessiblePandemic on Twitter.
She tweeted: "I'm starting a hashtag to highlight how the pandemic has improved accessibility for disabled people. I'll start: Working from home means I am able to work a full-time job without exhausting myself to the point of hospitalisation."
She told the BBC: "I've done meetings from my bed with members of university senior management and I wouldn't have been in that room if it wasn't for the digital access.
"I just wanted to highlight the things that we've learned that have really benefited accessibility, to show employers and organisations how important it is to keep these things as an option."
Ruby says being able to work from home is the only thing that has allowed her to keep her first full-time job.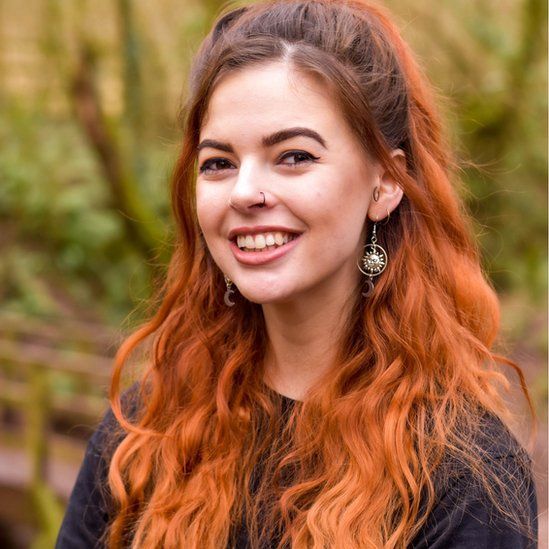 She says she has been "overwhelmed" by the response to her hashtag.
On the whole, some of the gains made from lockdown – such as home-working – have been welcomed by disabled people.
One Twitter user calling themselves Ghost Toast said their grades had "never been better" because they were able to attend all their university classes, which had moved online. Technology has also enabled them to rewatch classes.
"Online classes meant I was able to attend all my university classes and actually take things in and learn, instead of my disabilities getting in the way. And if I needed to, I could rewatch them, and my grades have never been better."
Hazel felt that live-streamed events and social distancing helped her to manage her agoraphobia.
She said: "Events being on Zoom mean that I can actually attend despite my agoraphobia and social anxiety. Social distancing on buses means I can use them without fear of strangers sitting next to me. Outdoor seating at cafes means I can eat at them without having a panic attack."
Several other people said they had managed to expand their circle of friends and their social life during the pandemic.
Purple Giraffe tweeted: "I have gained more friends through online events than I did before the pandemic. I have a bigger social life. I have a working-from-home job which means no more fatigue and stress from a London commute."
Disability charities such as Leonard Cheshire have said it should not have taken a pandemic for employers to allow and enable remote and flexible working.
Ruby is also hoping that employers and other organisations will continue to offer a mixture of digital and in-person activities. One of her biggest takeaways is that remote working is not suitable for all, including those with a disability.
Twitter user Julie said she had become more ill while working from home due to hyper-sensitivity to blue light, and constantly being in front of a screen. She describes her job as "unsustainable".
"I think a combination of what works for people is really important," says Ruby, "because one thing is not going to benefit everyone".
Ruby believes it is going to become even more important for employers and educational establishments to offer a combination of ways for people to engage with a workplace or a course, in order to attract talent.
She thinks there will be consequences for anyone who is not offering this flexible or hybrid way of working in the future, in terms of diversity.
"You're excluding a whole group of people that could bring so much value to your life, organisation or institution.
"The last 12 months has just normalised digital access, despite it being quite frustrating that these provisions have only been put in place when it benefits the mass population – despite many disabled people asking for these things for years.
"It has been really beneficial and I think we've got this now – we've proved it works, let's carry it on."

You may also be interested in: