Usman Khan fatally stabbed two Cambridge graduates and injured two others before being shot by police.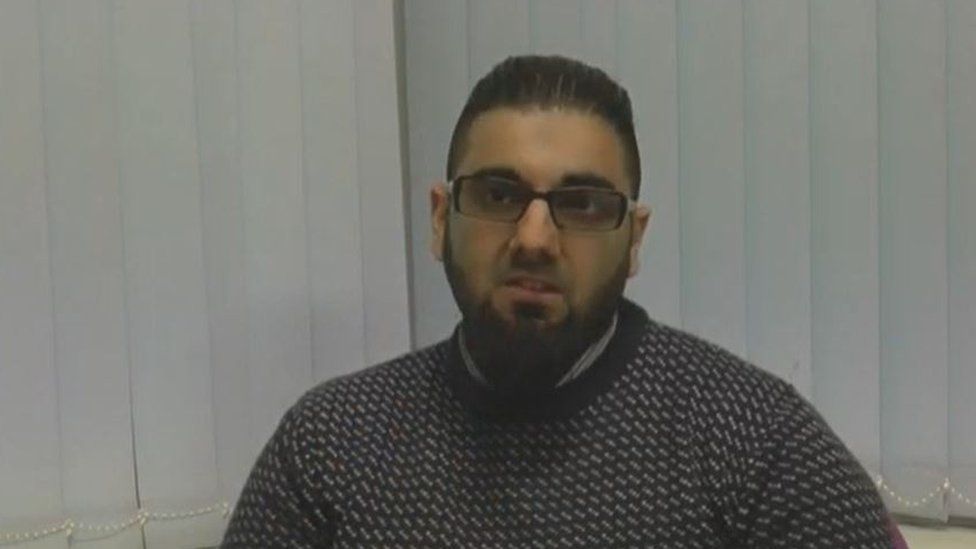 Fishmongers' Hall terrorist Usman Khan was shot at 20 times by armed police before he died on London Bridge, an inquest has heard.
Khan injured two others before being shot dead by officers.
The inquest into the 28-year-old's death, being held at Guildhall, is due to last two weeks.
During the inquest, jurors were shown footage of Khan's final moments.
After stabbing Mr Merritt and Ms Jones inside Fishmongers' Hall, Khan was pursued on to London Bridge by three men.
Khan, from Stafford, told police he had a bomb on his person and was initially shot twice at close range by a firearms officer.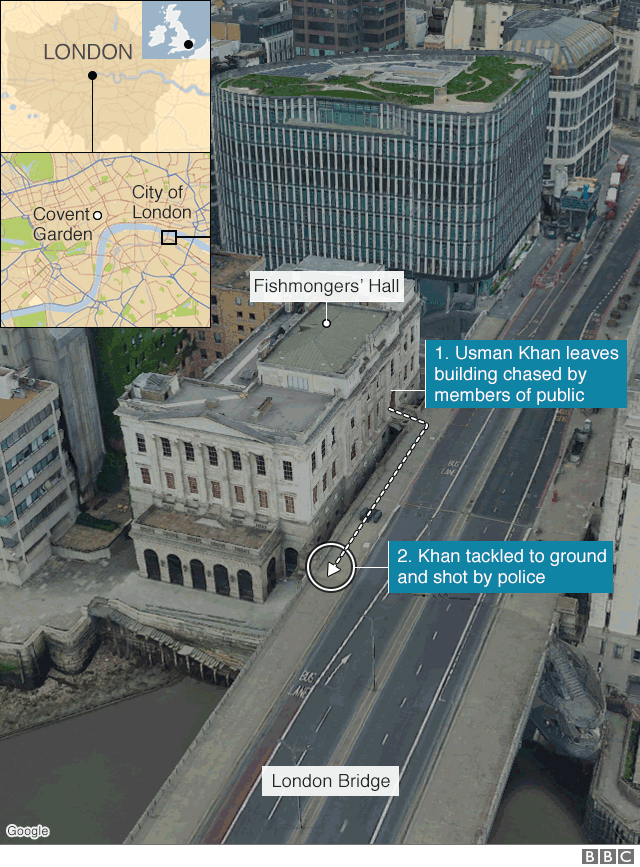 Khan lay on the ground before he began to get up minutes later, the inquest heard.
He then sat up for 13 seconds during which at least nine fresh shots were fired at him.
Det Ch Insp Dan Brown told jurors, 20 shots were fired in total – as well as a Taser.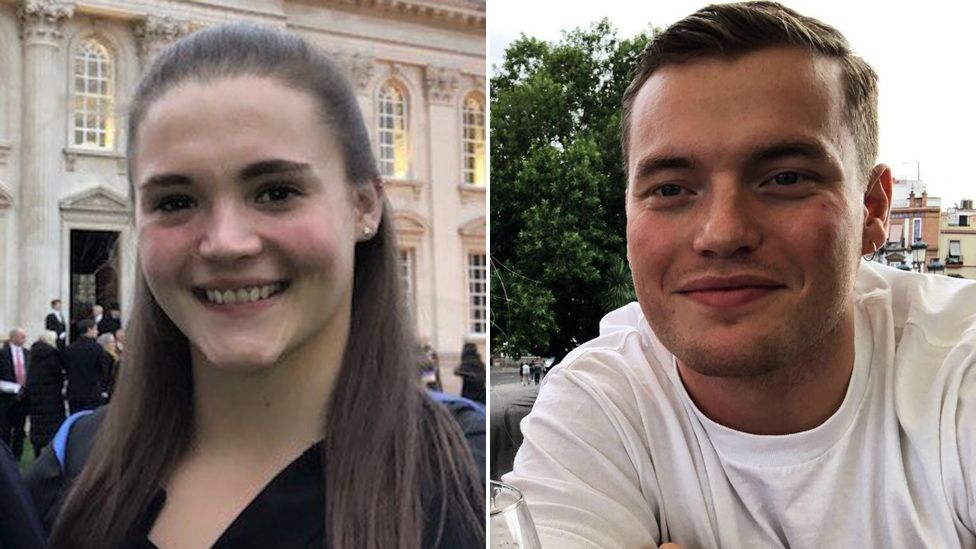 Khan stopped moving by 14:12 GMT – around 15 minutes after beginning his attack.
He was pronounced dead at 15:07 after the scene was made safe.
Det Ch Insp Brown said police believe Khan shouted "Allahu Akbar" during their confrontation with him.

Footage also showed members of the public running to safety as Khan emerged from the hall, brandishing two kitchen knives.
This included a woman with a young child who ran into the path of oncoming traffic as she tried to escape.
Khan's inquest continues.
The BBC is not responsible for the content of external sites.