Ross Willox killed Emma Faulds in his South Ayrshire home then dumped her naked body in the Galloway Forest.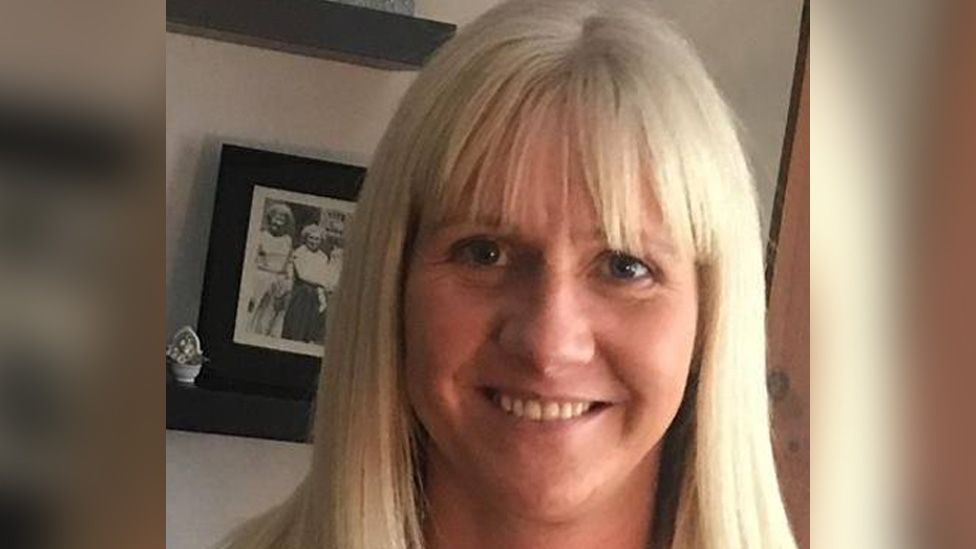 A former prison officer has been convicted of murdering his friend and dumping her naked body in a forest.
Ross Willox, 42, killed Emma Faulds, 39, after a party at his house in Monkton, South Ayrshire, in April 2019.
He went to elaborate lengths to cover his tracks but Ms Faulds' body was found six weeks later in the Galloway Forest, Dumfries and Galloway.
The discovery followed a massive search of the remote area, which was narrowed down by CCTV and mobile phone analysis.
Emma's family wept as the verdict was delivered at the High Court in Glasgow.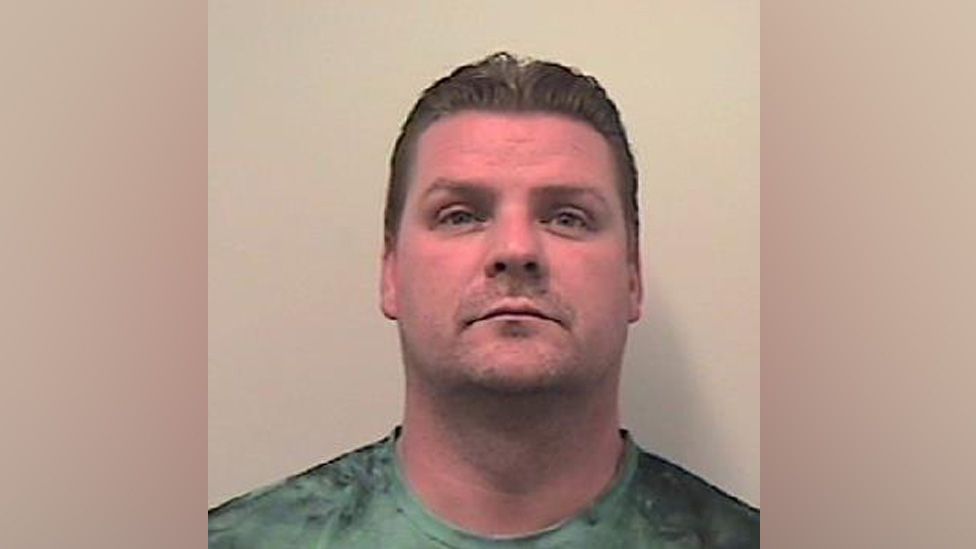 Lord Mulholland told Willox he had committed "a foul crime on a young woman loved by her family".
"You would have visited upon them a lifetime of wondering if she was still alive had her body not been recovered as a result of the sterling work by the police and experts," added the judge.
Willox, who had denied murder, will be sentenced next month.
Despite the guilty verdict, it is still not known why he killed Emma – or how she died.
Police Scotland said there was nothing in his background to suggest he was capable of such a crime.
Det Insp Peter Crombie, of the force's major investigation team, said: "He would appear, on the face of it, to be an ordinary guy who lead an ordinary life."
Emma and Willox became friends when they worked together as prison wardens at HMP Kilmarnock.
Detectives said the pair, who had a platonic relationship, had agreed to meet at his house for a party on Sunday 28 April 2019.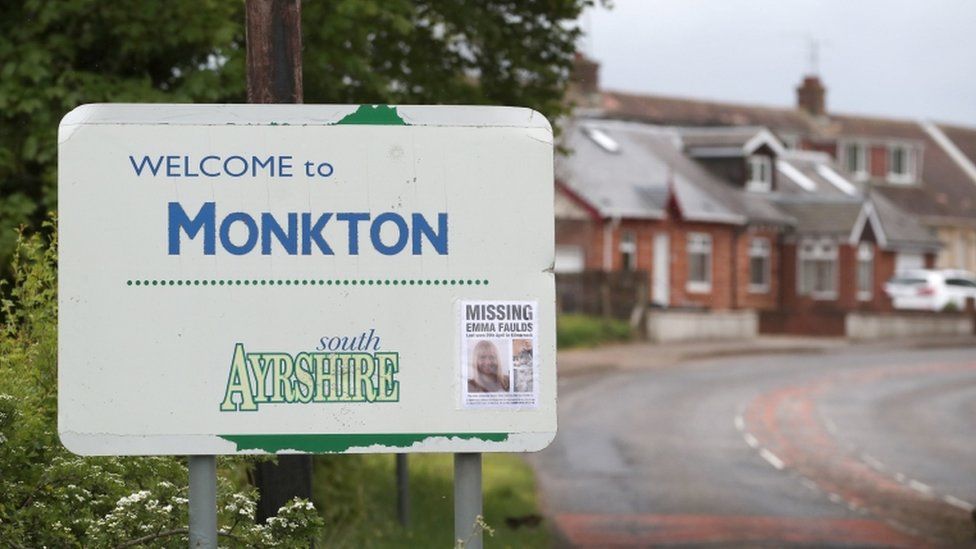 Emma had told her parents of her plans, and confided to her sister Miriam that she was "going to have a bit of a mad one".
At about 20:00 Emma messaged a friend from Willox's home in Fairfield Park, Monkton, to say she planned to have a few drinks and stay over.
A witness also told the jury he drove a drug dealer friend to the house after receiving a text from Emma at 23:30 asking for cocaine.
William Beattie said the door had been opened by a large man wearing a coat, and that as he drove away from the house he saw Emma sitting on a couch.
"I waved and she waved back," he said.
Emma was usually in frequent contact with her loved ones, and her phone was described as "an extension of her arm".
But no-one heard from her the following day.
Her mother, Margaret, said this was "totally out of character".
"She was in touch every day. My husband and I knew something was wrong."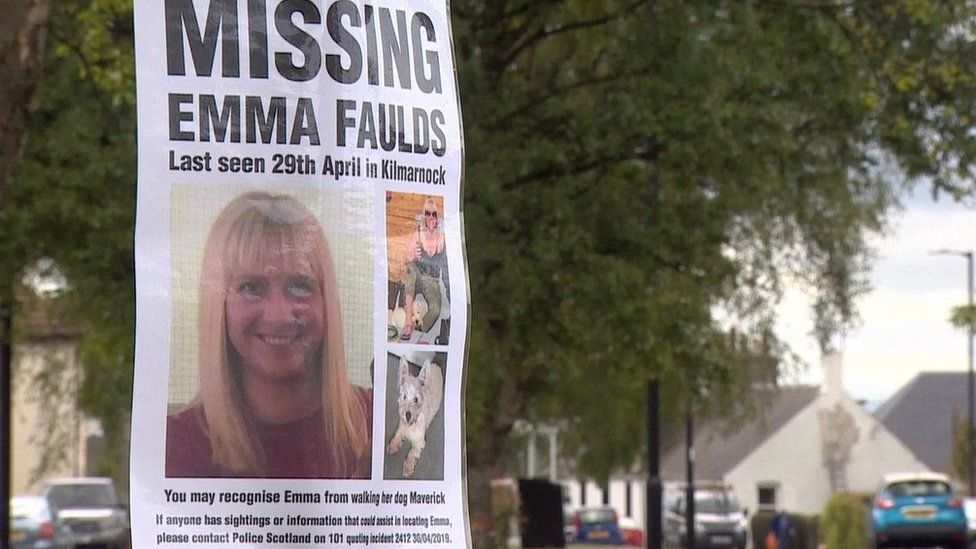 The couple were visiting relatives in Brighton when they raised the alarm on 30 April.
Mrs Faulds had earlier received a call from Emma's employers at Kibble School in Paisley, Renfrewshire, saying she had not turned up for work.
"We were on edge and decided to report her missing because it was so unlike her," her father Ian told the trial.
At about 16:30 that day police officers broke in to Emma's flat in Fullerton Street, Kilmarnock, and discovered that her pet dog Maverick, who had been heard crying by a neighbour, was home alone.
Friend Nicholas Wyper, told the jury: "Maverick was her baby. Maverick never got left himself – ever."
As the last person to see her alive, Willox became the immediate focus of the investigation, codenamed Operation Solzen.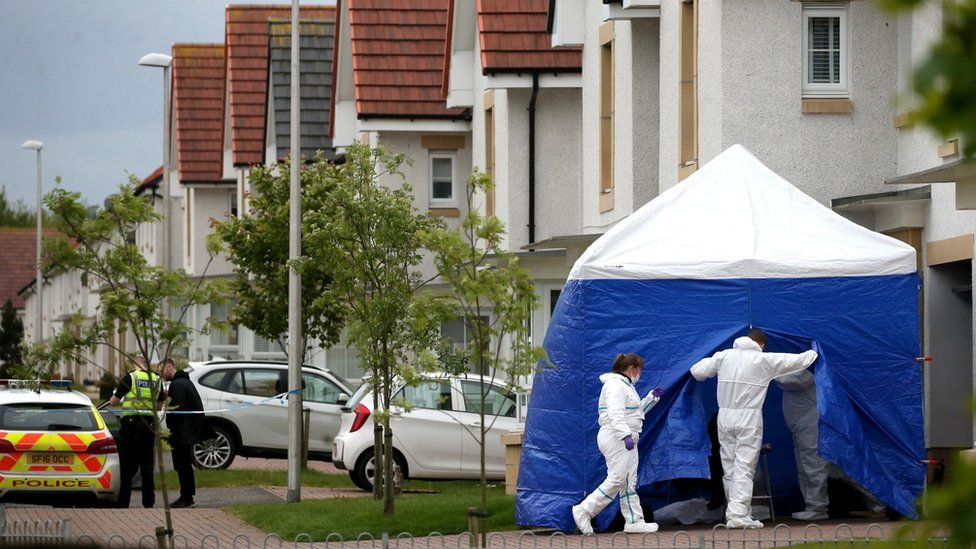 He told officers that Emma had decided to drive back to her flat, which was less than nine miles away, at about 23:00.
He said he joined her for the journey, and later took about a dozen lines of cocaine.
Willox said Emma was "positive and upbeat and enjoying herself. She was talking about her forthcoming 40th and talking about a cruise".
He claimed to have gone home in a taxi at about 07:00 on 29 April.
Emma's car was critical to the timeline. Footage from a dash-cam revealed the blue BMW 1 series was parked outside Willox's house at 17:39 on April 28.
But at about 07:25 the following day Emma's neighbour told the jury he saw a man driving the vehicle in Fullerton Street, Kilmarnock.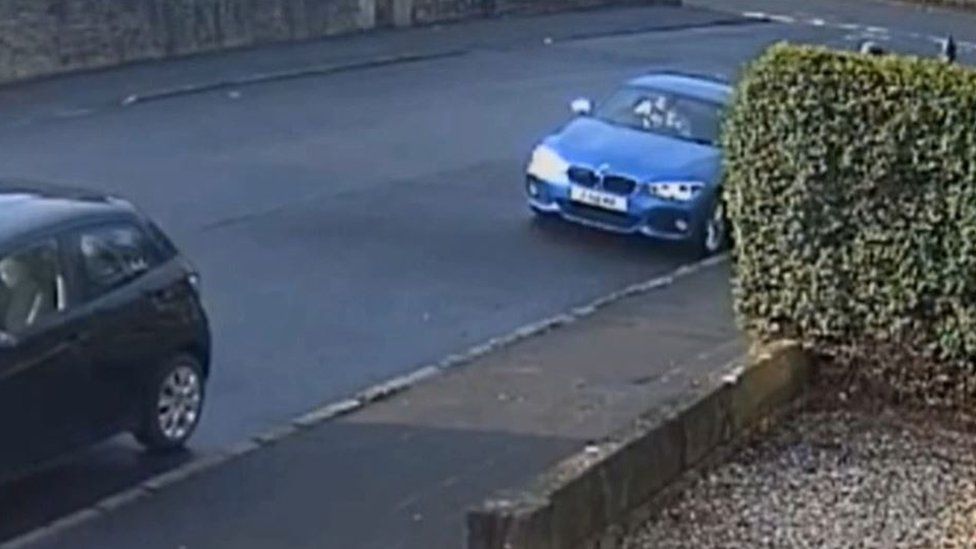 The driver was also captured on private CCTV wiping down the interior of the car, including the steering wheel and the dashboard. Willox's DNA was later found on a seat lever.
Miriam said she thought that was "strange", adding: "Why would he not be trying to find her?"
As the search for Emma intensified, experts began to plot Willox's movements using CCTV and cell site analysis of his mobile phones.
They also examined his background and discovered he used to build wind farms near the Galloway Forest, in Dumfries and Galloway.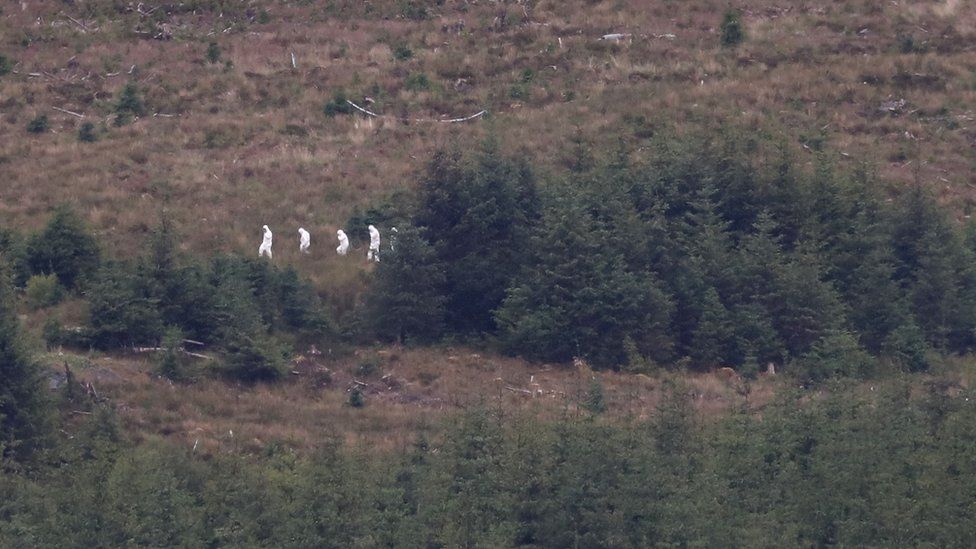 This became critical when cameras picked up two journeys to the area in the days following Emma's disappearance.
The first, on 29 April, was made in his Mercedes SUV. The following day he made the trip in a Jaguar he bought for his wife, who was working abroad when Emma vanished.
A police dog trained in the scent of dead bodies later gave a "positive indication" during the search of the car, by repeatedly barking at the boot area.
CCTV footage was discovered showing Willox going into various shops in Ayr and buying bleach, rubber gloves and tins of outdoor disinfectant.
Det Insp Crombie said: "When we put all those pieces of evidence together it painted a suspicious picture of Ross Willox's movements."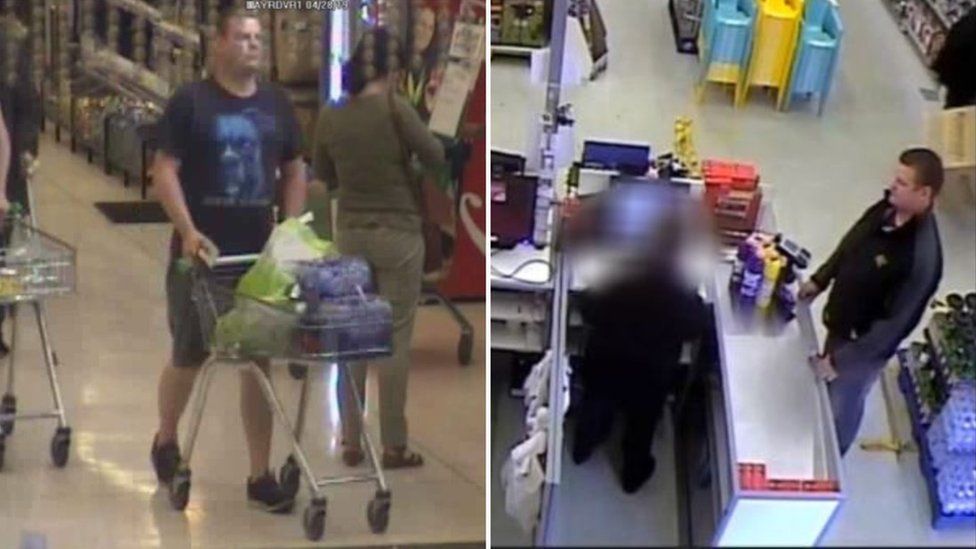 Police drafted in search experts from the UK National Crime Agency, as well as an officer who had worked as a wind farm liaison and had intimate knowledge of the area.
The Galloway Forest covers around 700 square miles and Det Insp Crombie said some parts look "like the surface of the moon".
Digital forensic experts examined the cell site analysis from Willox's phones and overlaid it with the CCTV, which had been recovered from the routes he took in the 48 hours after Emma vanished.
As a result, they were able to narrow the search area down to between 10 and 15 square miles.
Willox was under surveillance when he was arrested at his mother's house on 8 May on suspicion of Emma's murder.
The circumstantial case also featured internet searches he had made on his best friend's iPad. These included "can cars be traced by GPS?" and "can UK police trace your car without a warrant?"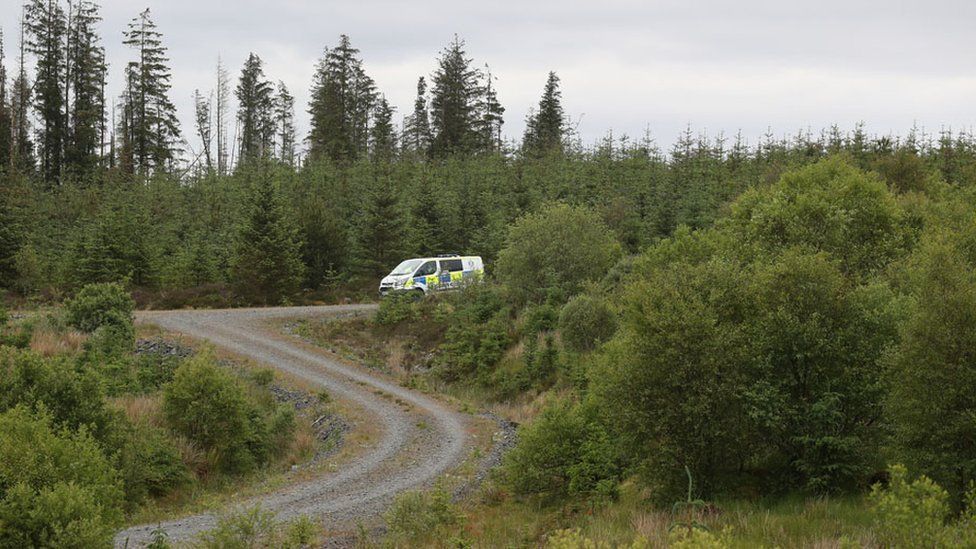 The discovery was made by Det Con Ben Pacholek and his dog Bear, who had walked more than 200 miles during the inquiry.
Det Insp Crombie said the hairs on the back of his neck stood up when he got the call to say that Emma's body had been found.
"It was quite an emotional moment," he added.
But the jury was told that soil found on boots owned by Willox was a 92% match for mud at the remote spot where the body was recovered.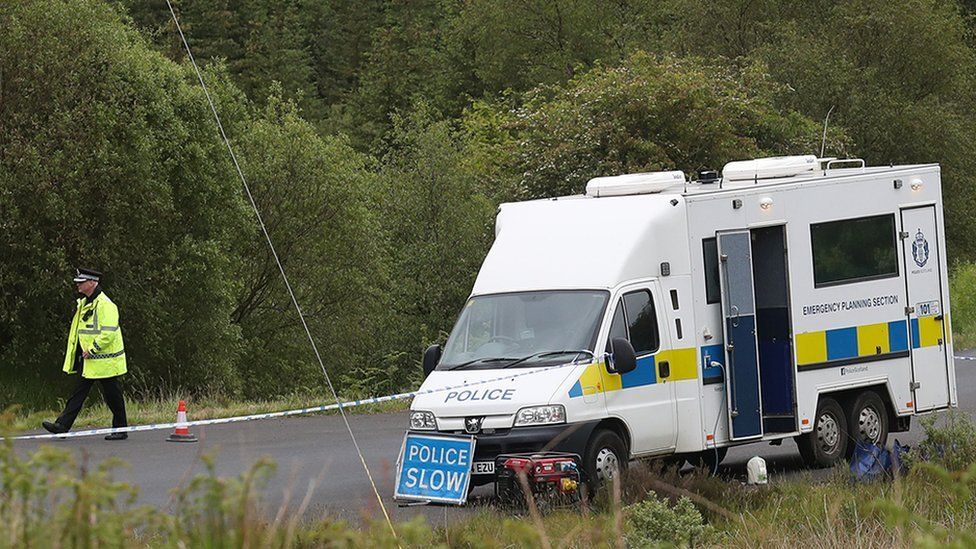 Det Insp Crombie described the killer as "a selfish, arrogant monster" and said he compounded the agony of Emma's loved ones by failing to admit his crime.
He added: "They are still heartbroken and I know they miss her terribly every day. To put her family through that is unforgivable."
In a statement released after the guilty verdict, Emma's family said: "We are absolutely devastated by Emma's death and her not being with us has left a tremendous void in all our lives.
"We cannot believe she was taken from us in such a violent way and what makes it even worse is that Ross Willox was supposed to be her friend.
"The court case has been arduous and hearing about what happened that night has been harrowing, but we are thankful that Willox has been found guilty and he will have to live forever with the consequences of his actions."