The director general says there is "no doubt" recruiting Martin Bashir in 2016 was a "big mistake".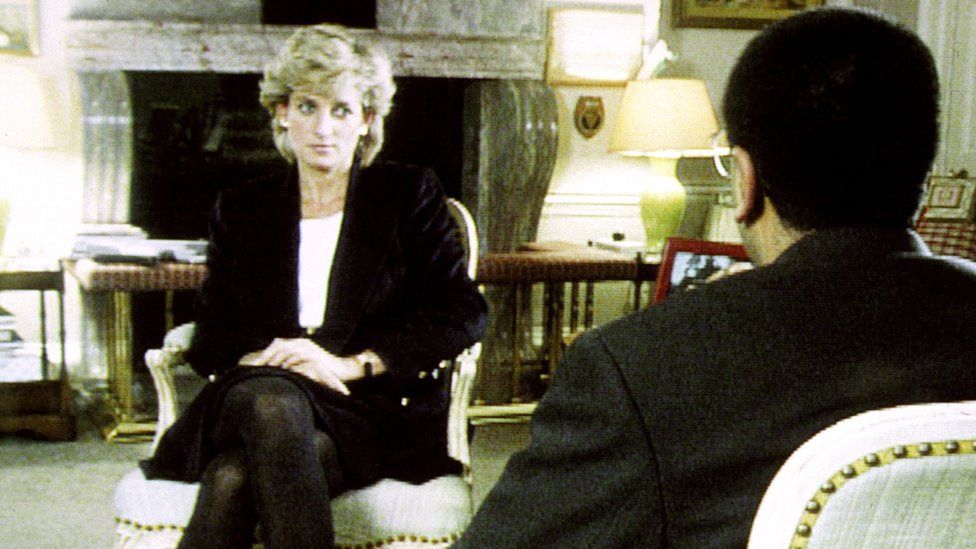 An investigation into why the journalist Martin Bashir was rehired in 2016 will be published next week, BBC director general Tim Davie has said.
A recent inquiry by Lord Dyson found the corporation covered up "deceitful behaviour" by Bashir to secure an interview with Princess Diana in 1995.
Mr Davie said there was "no doubt" that rehiring Bashir years after the interview had been a "big mistake".
He added that Bashir was still working out a three-month paid notice period.
Mr Davie said the notice period started the moment he resigned and was almost up.
The BBC rehired Bashir as religion correspondent in late 2016, when questions had already been asked about his conduct surrounding the Panorama interview. He was later promoted to religion editor.
In an interview with BBC Radio 4's Today programme, Mr Davie, who took over the BBC's top job in September 2020, said a "quick" investigation into the decision to rehire Bashir was under way.
"We're interviewing people, getting the documents, and we should be able to publish something next week."
"There's no doubt with what you know now – it's a big mistake," he added.
He went on to say there were three reasons why he had accepted Bashir's resignation, which was offered before he had seen the Dyson report.
"The first was there were very significant medical care issues, which, in terms of Martin Bashir as a staff member, regardless of all the situation around it, is a factor," he said.
"The second is it allowed a clean break with no pay-off, which I thought was in the licence fee-payers' interest to make sure that there was a clean process.
"The third was there was no restraint in us getting to the truth. This was not an honourable discharge," he added.
Last week, James Harding, who was director of BBC News when Bashir was rehired, said he had not known the journalist had forged bank statements and, had he known, "he wouldn't have got the job".
Asked whether he had consulted then-director general Lord Hall about the reappointment, Mr Harding, who left the BBC in 2018, did not answer directly but said he himself took responsibility.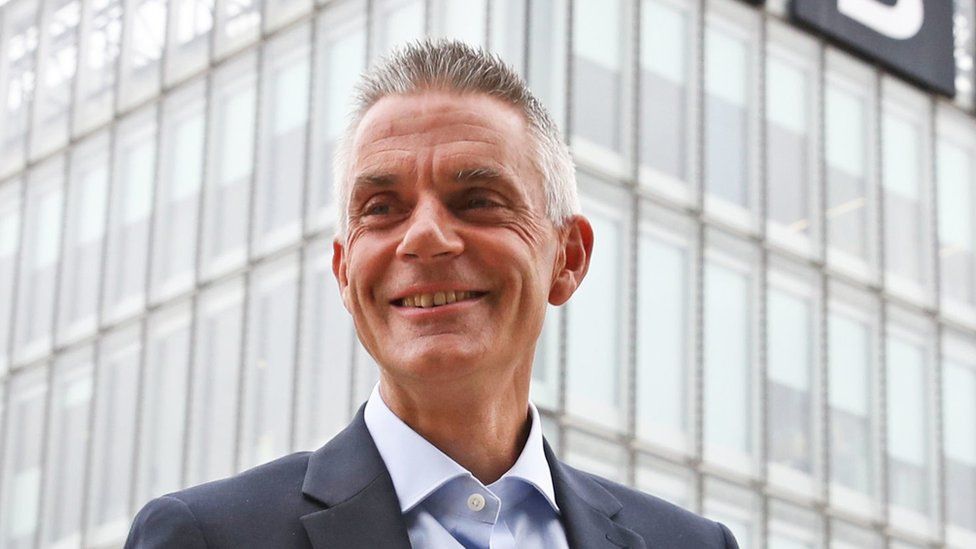 The inquiry, published last week, found Bashir had faked bank statements designed to suggest Princess Diana was under surveillance – to win the trust of her brother Earl Spencer, and eventually gain access to the princess for the 1995 Panorama interview.
As media interest in the interview increased, the BBC covered up what it had learned about how Bashir secured the interview, the inquiry said.
The prince said the original Panorama interview programme had "effectively established a false narrative" and should never be aired again.
Speaking to the Today programme, Mr Davie said he had "no intention" of airing Diana's Panorama interview ever again, but did not rule out using clips.
"I think we need to discuss clips and reflect on that," he said, adding: "My view is you cannot now look at this interview free from the context in which it was secured."
He was also asked whether the BBC accepted there was a direct line between the forged documents, Bashir's actions and Diana dying in 1997 – as had been drawn by Earl Spencer.
"I think we fully accept the Dyson report. I think beyond that we are into speculation."
He said he did not have evidence that there was direct line. "It's as simple as that – it's not a question of rejecting it," he added.
Mr Davie said some of the most disappointing and shocking elements from the report were around whistleblowing.
Graphic designer Matt Wiessler had tried to expose Bashir's methods and complained that he had been sidelined after raising concerns that fake bank statements he mocked up for Bashir had been used to persuade Diana to do the interview.
"The very person who raised this – and I know many staff feel very strongly about this – suffered enormous impacts, which we're very sorry for," Mr Davie told the programme.
"That cannot happen again. We have improved processes but I want to look again at things."
Mr Davie said he was willing to meet Mr Wiessler, and reiterated a "full, unconditional apology" to him.
Asked if he thought Mr Wiessler should be compensated, Mr Davie said it needed to go through a "legal discussion", adding: "We'll engage in that discussion because clearly we were at fault."
Its board said it had "confidence" that the "processes and guidelines in today's BBC are much stronger than they were in 1995" but it was "right that we review the effectiveness of the BBC's editorial policies and governance in detail".