Two of the 13 children hurt in Monday morning's school bus crash were taken to hospital.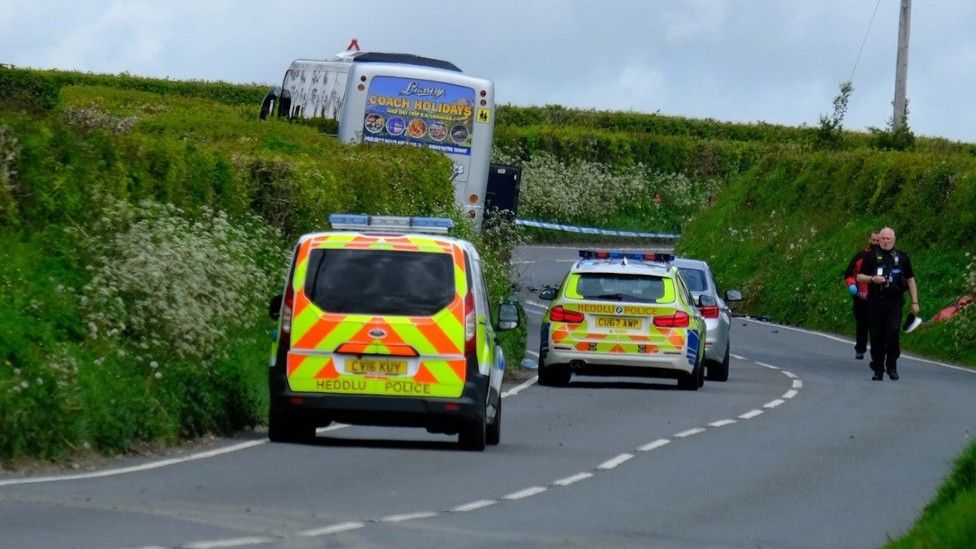 A car driver has been killed and 17 pupils hurt after a crash between a school bus and a car in west Wales.
Two of the children were taken to hospital with minor injuries after the two-vehicle collision, which happened at about 08:30 BST on Monday.
The bus was travelling on the A478 near Llandissilio in Pembrokeshire while taking children to school in Crymych.
The road between Llandissilio and Llanglydwen remains closed and traffic is being diverted.
Pupils were travelling to Ysgol y Preseli when the crash happened and the school said 17 had been hurt in the incident.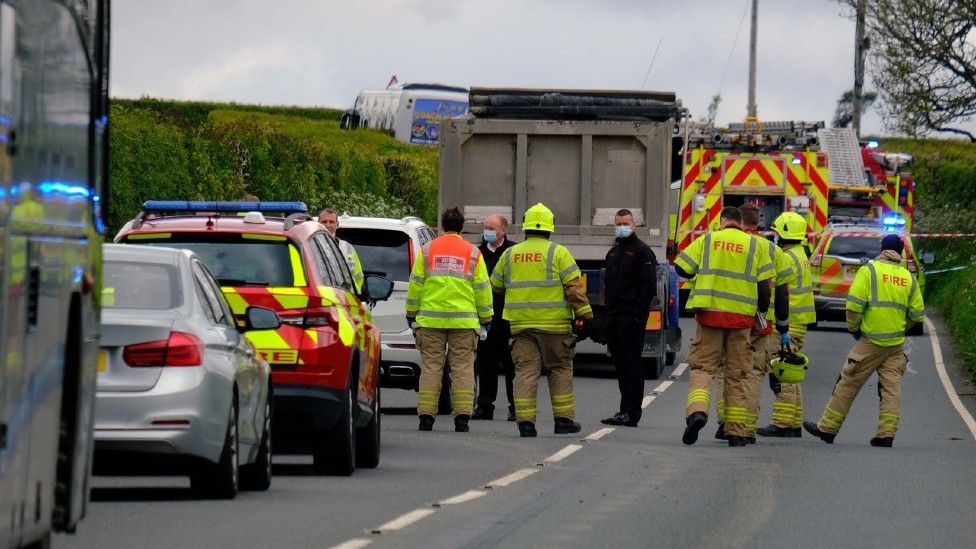 Pembrokeshire council said the children travelling on the number 636 bus from Tenby to Crymych had been injured but not seriously, and parents had been contacted.
Dyfed Powys Police said: "Sadly the driver of the motorcar died at the scene.
"Next of kin have been advised and are being supported by specialist officers."
The police had earlier confirmed "a number of children received minor injuries" with two taken to hospital by ambulance with what are described as minor injuries.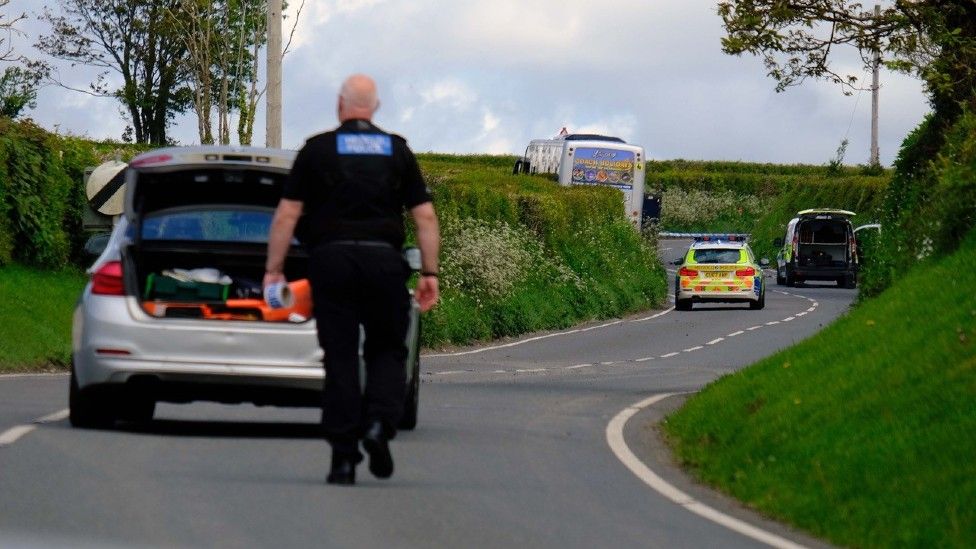 "It's a very sad day and there's a cloud over our community," said local Pembrokeshire councillor Huw George.
"It was obvious fairly early on this was an horrific accident because of the the number of emergency vehicles attending here this morning."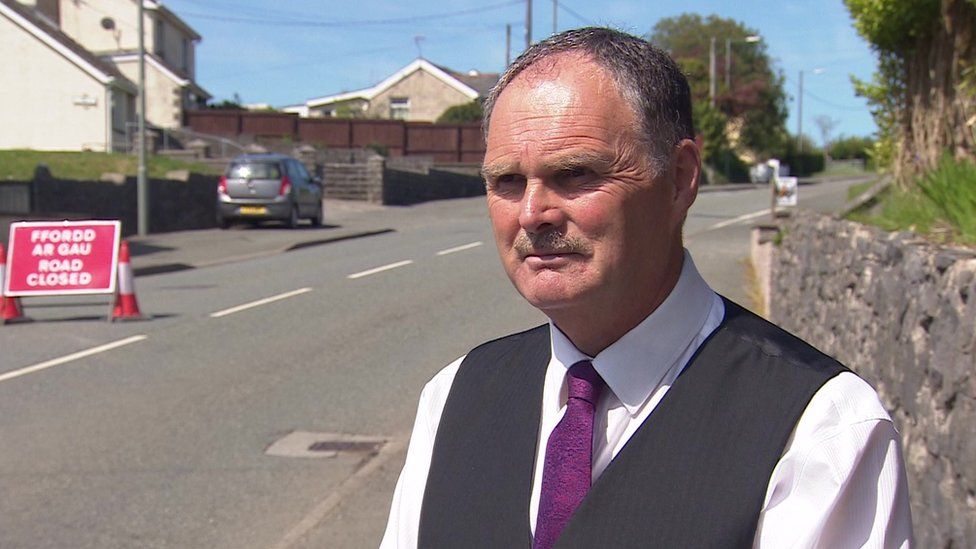 He said the school had "worked quickly" and counsellors would be going to the school to help the children – and a classroom set aside for them.
A helpline set up by the council is available to parents or guardians only of children travelling on the bus on 01437 775400.
The BBC is not responsible for the content of external sites.