Historian and TV presenter is paying for scholarships to widen access to classics beyond "posh" people.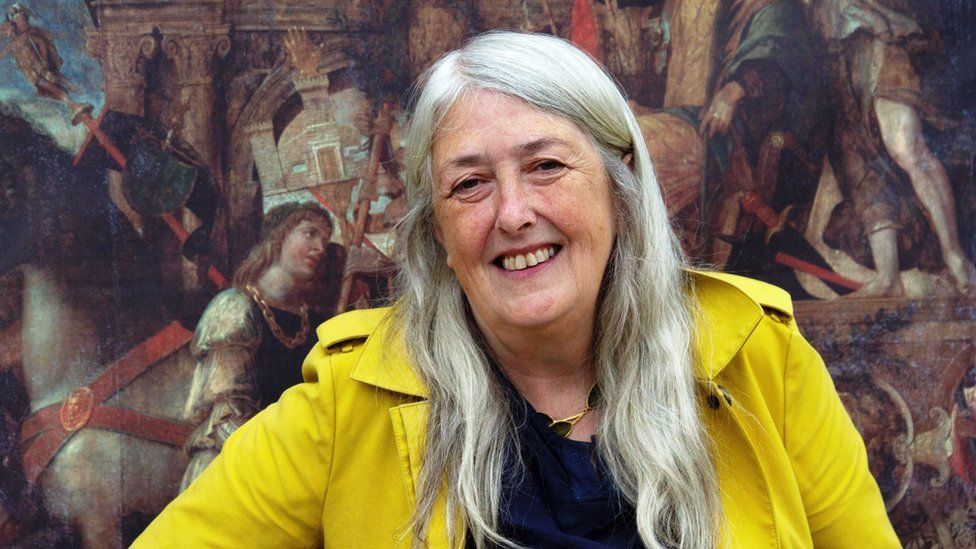 Historian Mary Beard is to fund scholarships for two disadvantaged students to study classics at Cambridge University, as a "retirement present".
The Cambridge professor is stepping down next year after almost 40 years of teaching and research.
She described the £80,000 donation as her "payback time".
"I am very conscious of what I've gained from classics, no-one from my family had a university degree," said Dame Mary.
The historian and television presenter wants to help widen the reach of classics as a subject, so it's not "just for posh people who've done Latin for ages".
Most people approaching retirement might expect the present to be heading in their direction, but Dame Mary – no stranger to doing things her own way – wants to mark her departure with her own donation.
"It's a pledge, that we really do want people from more diverse backgrounds to study classics. Classics is a subject that has changed, is changing, but needs to change more.
"But you still walk around the faculty and it looks, although not entirely, very white," said Dame Mary.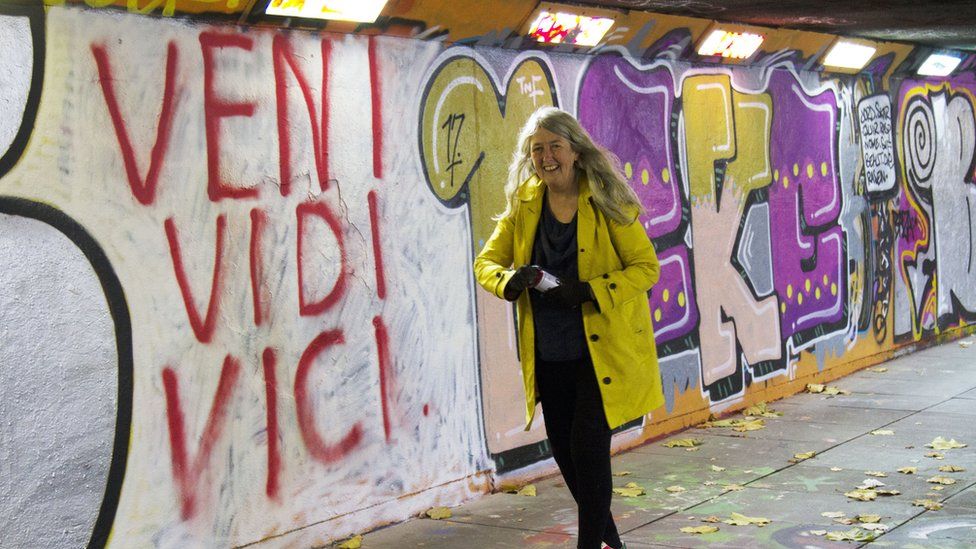 The funding, £40,000 for each of two students, will help with living costs through their degree course, and will be available to students from low-income families or under-represented groups.
Dame Mary has not named the awards after herself, but after one of her classics tutors, Joyce Reynolds.
She said her former tutor at Cambridge, now aged 102, had been a "fantastic fighter for the rights of women in what was then a very male subject".
"I have no illusion that giving a couple of scholarships is the solution, but it's a way of showing we're serious about equality of opportunity," said Dame Mary.
She said classics students are "trained to think hard, to express themselves, to write well – qualities that a hell of a lot of employers are looking for".
The subject also offered a way of "thinking about the world differently", with different perspectives on philosophy, culture, gender and race.
Her BBC television series, such as Julius Caesar Revealed and Mary Beard's Ultimate Rome: Empire Without Limit, have brought ancient history to a wider, modern audience.
She has also faced threats and abuse on social media, and what she's called "sexist rants" online.
Dame Mary said her own interest in classics was through an early enthusiasm for archaeology, and she remembers the excitement of finding a Roman coin and "holding the past".
One of her earliest memories, she said, was being taken by her mother to the British Museum as a small child, and an attendant being kind enough to open a display case to let her hold a piece of ancient Egyptian carbonised cake.
She now wants to help open up classics for another generation of young people.
Zaynab Ahmed, a current third-year classics student at Newnham College, Cambridge, said a barrier was the lack of state schools teaching the subject.
She said that was why the Cambridge four-year course was more accessible, with a foundation year to support students who might not have studied Latin at school.
"Classics is a subject I've fallen in love with. It's about the past, but it's also about how we understand ourselves now," she said.