The front of a property was destroyed in a blast which left residents trapped in a row of houses.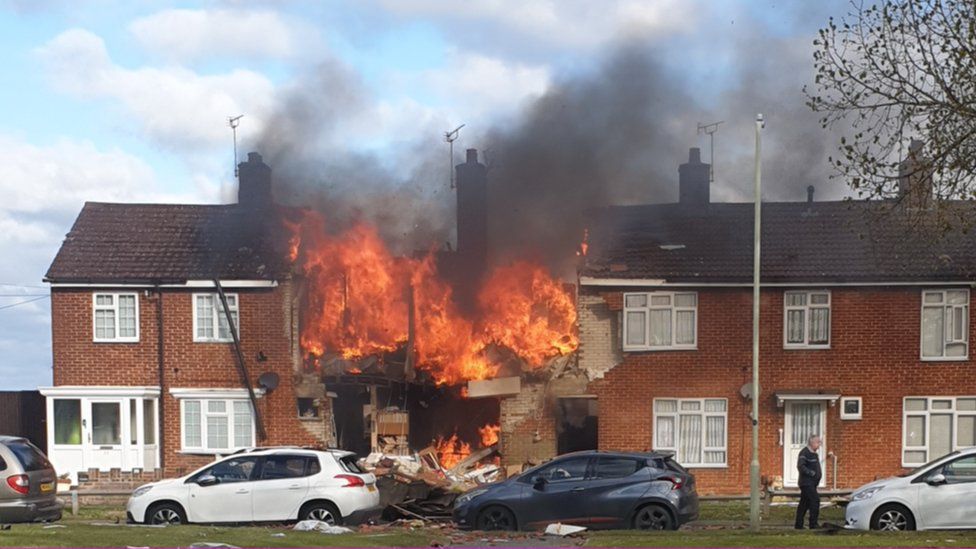 Seven people have been injured after an explosion left residents trapped in a row of terraced houses.
The front of a property in Mill View, Willesborough, Kent, was totally destroyed in the blast, which started a fire on the street at 08:00 BST.
Two people were taken to hospital to London with serious injuries, South East Coast Ambulance Service said.
Five others were taken to William Harvey Hospital in Ashford with injuries thought to be less serious.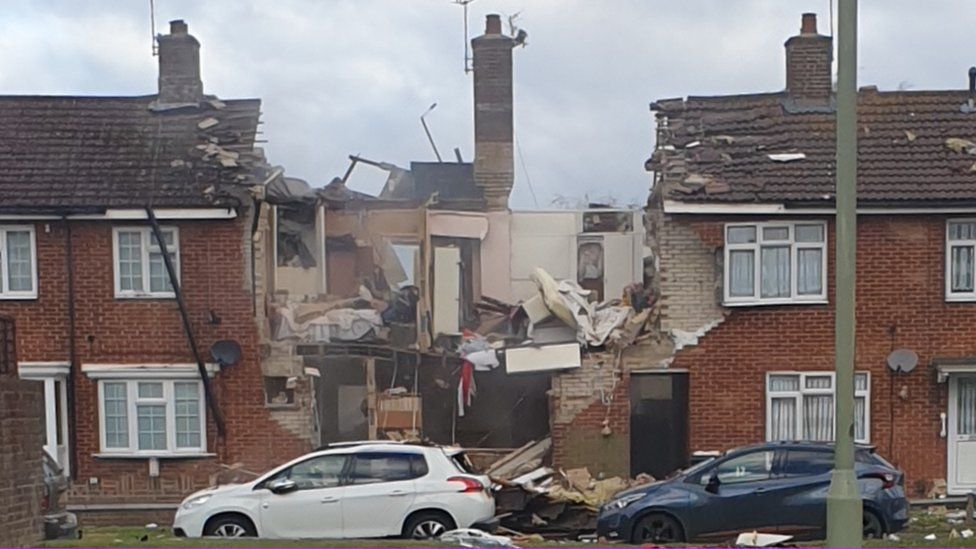 Kent Police said "a number of people" were trapped in the rubble and rescued, but all residents are now accounted for.
The blaze is now under control, and the operation has been scaled back. Fire crews are working to extinguish any remaining hotspots and make the scene safe.
The cause of the fire is yet to be established but it is not being treated as suspicious.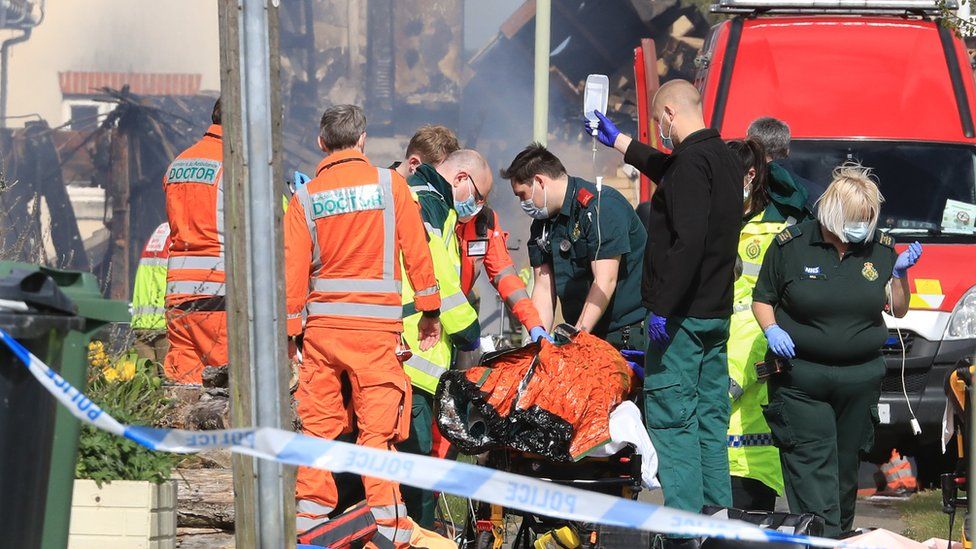 Chantel Weller, from Osborne Road, adjacent to the road where the explosion occurred, said: "We all felt our houses shake along this road. The whole house shook, and it felt like something had blown into the side of it.
"It wasn't very loud but it was a strange feeling.
"People said they thought it might be a gas explosion, and it looks like the houses have been evacuated
"The whole area is cordoned off."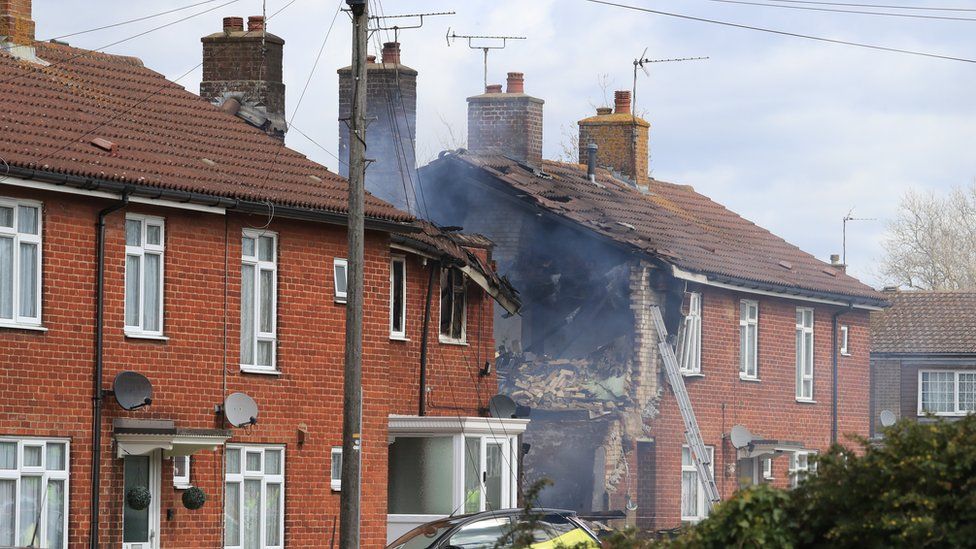 The Salvation Army set up a centre at a local village hall to provide support to those whose homes were evacuated.
People were advised to avoid the area and keep windows and doors closed.
At its height, seven fire crews were called to the site, as well two road vehicles from the air ambulance.
Gas engineers were also brought in.

The BBC is not responsible for the content of external sites.