Jonathan Gibson from Glasgow won the final of the long-running BBC quiz show by four points.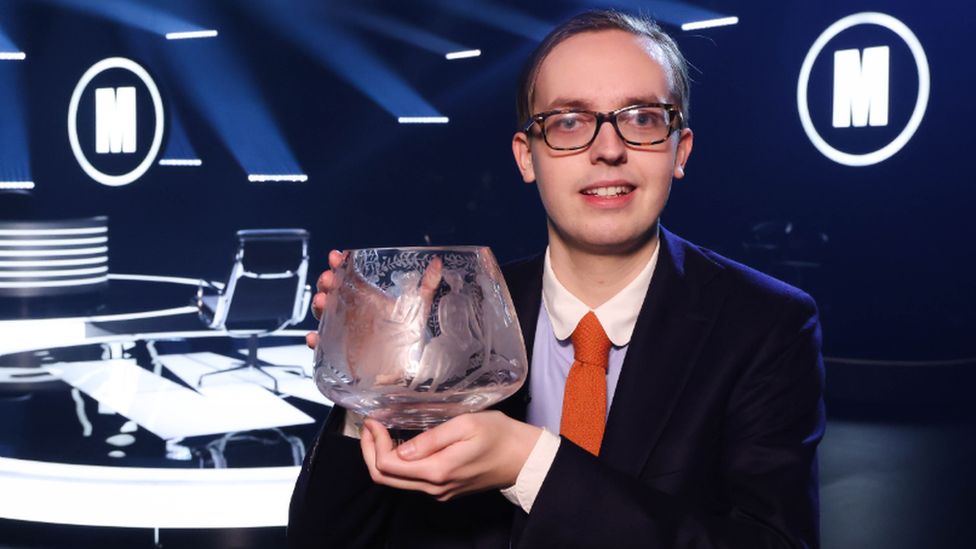 A 24-year-old student from Glasgow has been crowned the youngest ever champion of the BBC's Mastermind.
Jonathan Gibson won the final by four points – scoring a perfect 11 out of 11 in his specialist subject, the comedy song-writing duo Flanders and Swann.
He had specialised in Agatha Christie's Poirot in the heat and William Pitt the Younger in the semi-final.
The new champion said he was "overwhelmed" at the response since the programme was aired on Monday.
The PhD student in Modern History at the University of St Andrews told the BBC's Good Morning Scotland programme how he had to keep the result a secret between filming and broadcast.
He said: "The last four months since filming have just felt like a dream, so it's good to have visual evidence on TV that it actually happened. I told my parents and my sister and that's basically it."
Jonathan said the key to his victory was choosing specialist subjects that he was passionate about.
"They were all things I have really loved since I was young," he said.
"The heat subject was the TV show Poirot, which I was introduced to by my mum and my grandma so that was really lovely to revisit.
"For the semi-final I did William Pitt the Younger, the late 18th century prime minister. That was inspired by a book my history teacher gave me in school and was one of the main reasons I decided to be a history student.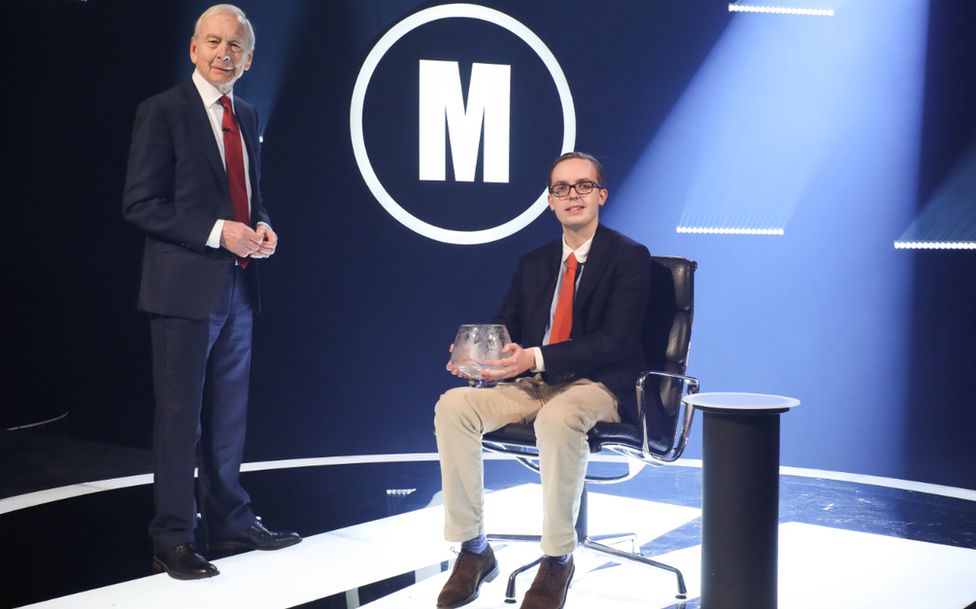 "And for the final I did Flanders and Swann which was a favourite of my dad's. I've known the lyrics of every single song since I was seven or eight so it has been lovely revisiting these things."
Jonathan, who had previously appeared on University Challenge, is a keen quizzer but is now focussing on finishing his PhD studies.
Jonathan said he only realised he was in the running to be Mastermind's youngster ever winner as the final approached.
"I didn't think about it as a possibility when I applied," he said. "Or until after I won the semi-final when the producers told me I would be marginally younger than Gavin Fuller was when he won.
"It's really incredible to make history in that way and it is beyond anything I could have imagined."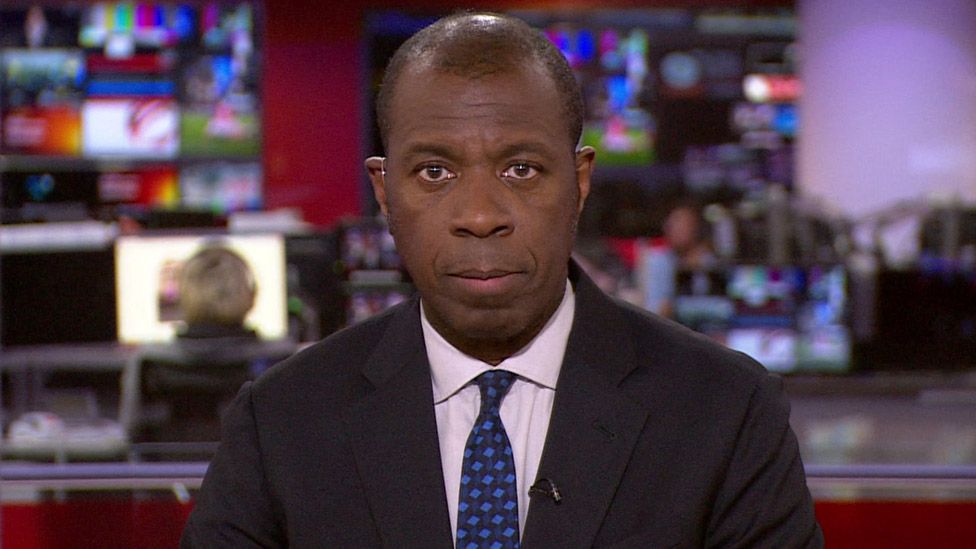 Mastermind has been running on the BBC since 1972. Monday night's grand final was John Humphrys' last episode after 18 years as host.
The television and radio broadcaster has presented 735 episodes of the quiz show and asked more than 80,000 questions during that time.