A former prisoner sprayed a fire extinguisher to try and stop Usman Khan after seeing his 'suicide belt'.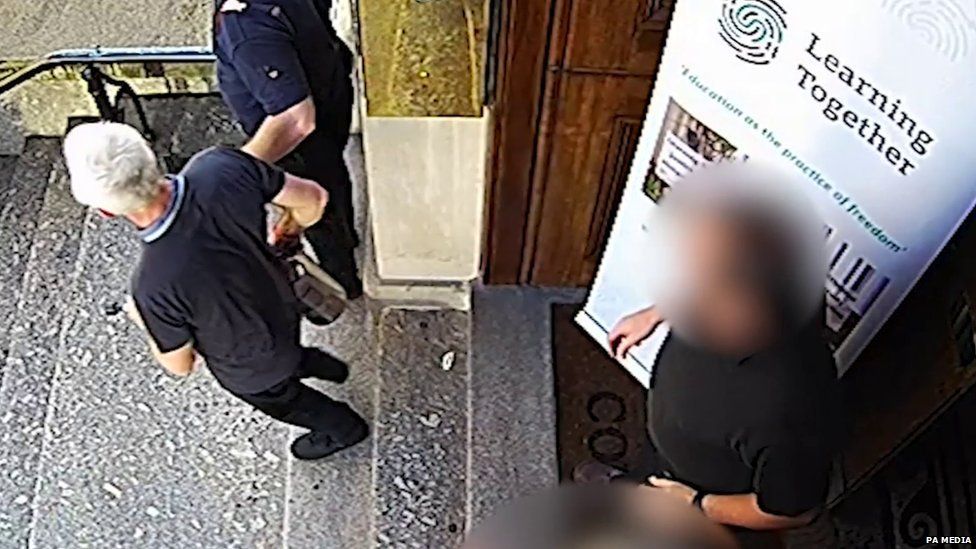 A former prisoner sprayed a fire extinguisher to try and stop a terror attacker who was "shouting like a loon", an inquest has heard.
John Crilly described how he tackled Usman Khan, who was armed with knives and what appeared to be a suicide belt.
Khan killed Jack Merritt and Saskia Jones and attacked others at a prisoner education event on 29 November 2019.
A jury at London's Guildhall was told that Khan was shouting "I'm going to blow you all up".
Mr Crilly, who attended the event at Fishmongers' Hall, said he knew Jack Merritt through the Learning Together programme.
Recalling the moment he came face to face with an armed Khan inside the building, he said: "He had two big knives on his hands, there was no missing them."
The inquests into the deaths of Ms Jones, 23, and Mr Merritt, 25, heard Mr Crilly describe Khan "shouting and jumping about like a loon. He was going nuts, shouting Allahu Akbar".
He said: "He was in two minds, deciding which way to go, who to attack."
"As I got closer I could see the (suicide) belt, pretty clearly. Like a black bodybuilder belt with bits stuck to it, bits of iron, bits of silver, a contraption."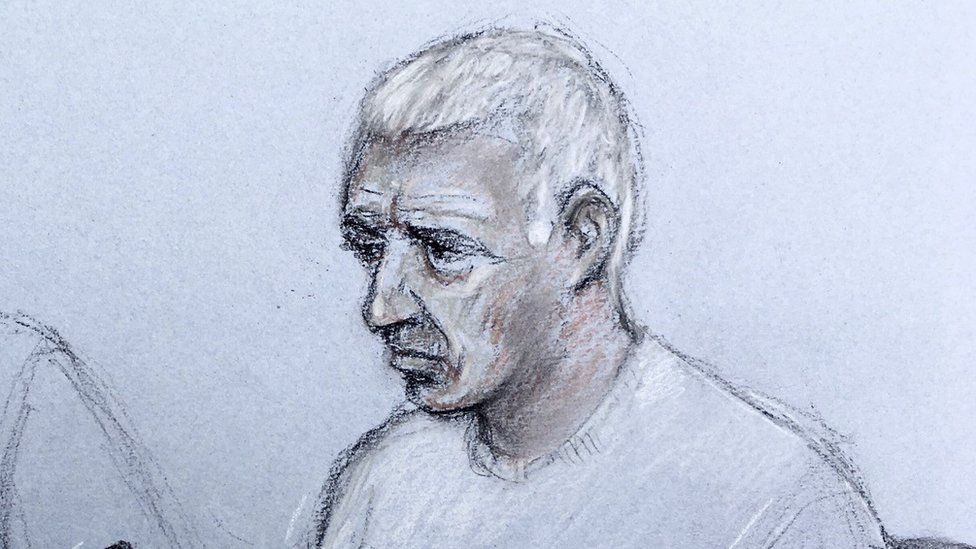 Answering Jonathan Hough QC, counsel to the inquiry, Mr Crilly described how he tried to "distract" Khan and "call his bluff".
"I was hoping it (the belt) was fake. He started shouting and saying things like: 'I'm going to blow you all up,' so I said 'blow it then'. He said: 'I'm waiting for the police'."
Mr Crilly said he tried without success to stop Khan using a series of makeshift weapons including an ornamental chair, before he picked up a fire extinguisher to tackle the armed suspect.
He continued: "I just sprayed him with it, it seemed to have an effect on him – like, blinded him.
"He started running through the foam so I thought I'd have to back off and spray him again."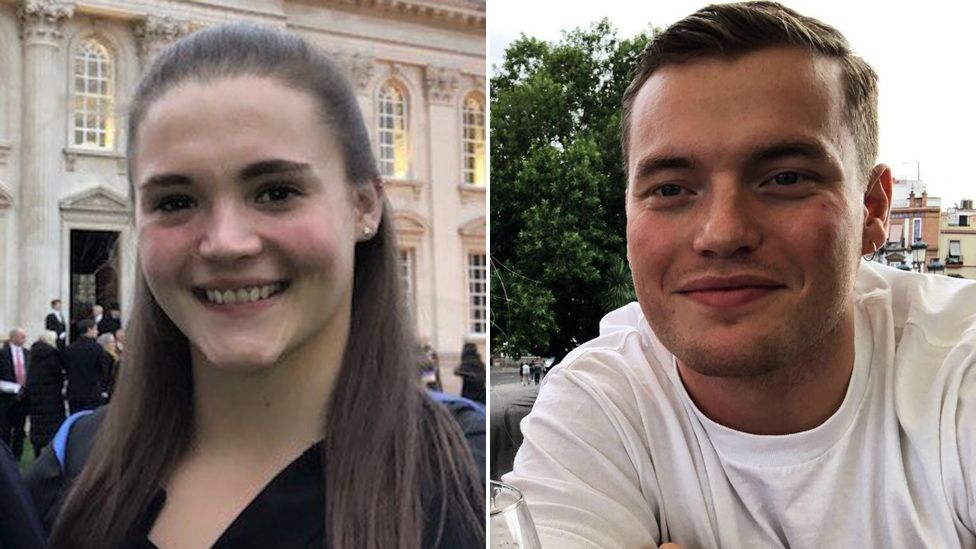 Mr Crilly was one of three men who followed as Khan went outside onto London Bridge.
"He looked back and would try and stab one of us. The three of us would be swapping places," he said.
"Initially I hit him with the extinguisher in the head – this guy was trying to kill us.
"I think I hit him in the hand with the extinguisher, I grabbed his hands and tried to wrestle the knife off him."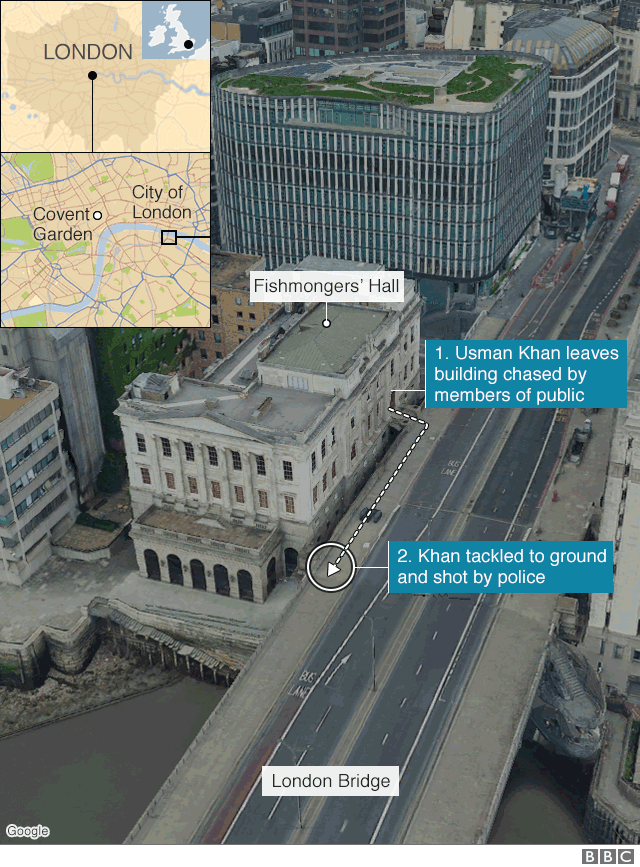 The Guildhall also heard from Jojo Athappilly, who described seeing Khan "lunging" at people about 50 metres in front of him on London Bridge.
He said: "I heard some screams, and then I saw a guy kind of swinging his arms at two people, they were running and jumping away, screaming."
"I realised something was going on – he started running towards me so my first reaction was to run away, when I looked behind me there were a ton of people running away themselves.
"I didn't want to turn my back on him. When he started getting closer I saw he had knives."
He added: "The way he was running, it seemed like he might be wearing something – he was wearing a big jacket. It didn't seem like he was running freely."
The BBC is not responsible for the content of external sites.