The funeral of their grandfather marked the princes' first public appearance together in more than a year.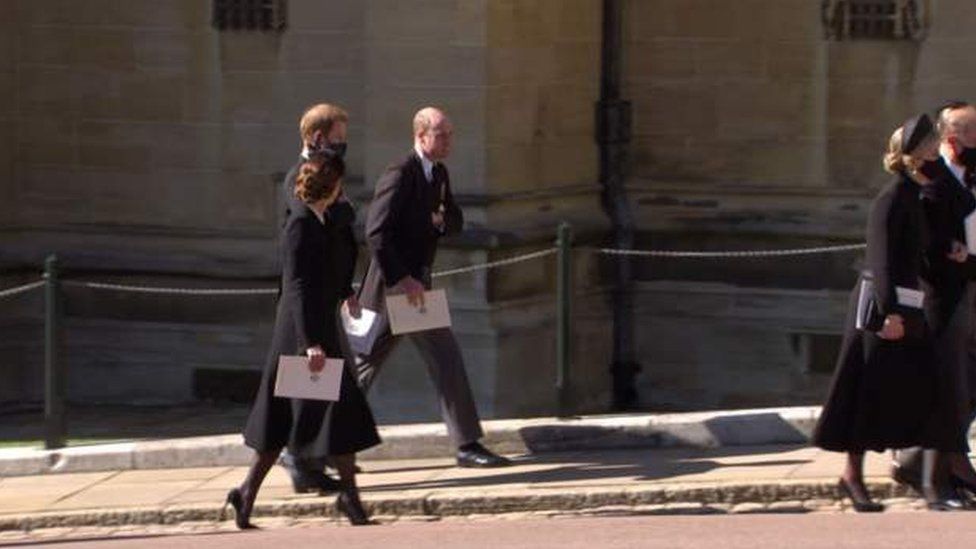 The Duke of Cambridge and the Duke of Sussex were seen talking together as they left the funeral of their grandfather, the Duke of Edinburgh.
The brothers spoke as they left St George's Chapel in Windsor, alongside the Duchess of Cambridge.
It is the first public meeting of the pair since Prince Harry stood down from royal duties more than a year ago.
Last month, Prince Harry hinted at ongoing difficulties between him and Prince William.
In an interview with Oprah, he said the two were on "different paths", and that "the relationship is 'space' at the moment".
On Saturday, the princes walked with their cousin Peter Phillips in between them, as they walked behind their grandfather's coffin on its short journey to the chapel.
It was nearly 24 years since the two brothers made a similar walk together at the funeral of their mother Diana, Princess of Wales.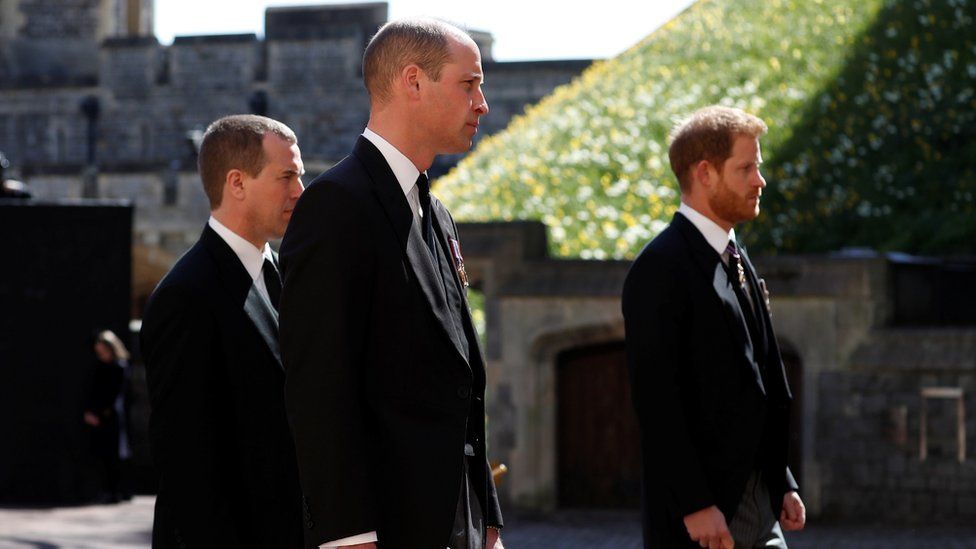 At the funeral service, the 30 members of the congregation wore face masks and socially distanced in line with Covid restrictions, with the Queen seated alone.
Also alone, Prince Harry sat on the opposite side of the aisle to his brother and sister-in-law Catherine.
Prince Harry's wife, Meghan, who is pregnant with their second child, did not attend the funeral on the advice of her doctor and instead stayed at their home in California.
The service, conducted by the Dean of Windsor, paid tribute to Prince Philip's "kindness, humour and humanity" and the "many ways in which his long life has been a blessing to us".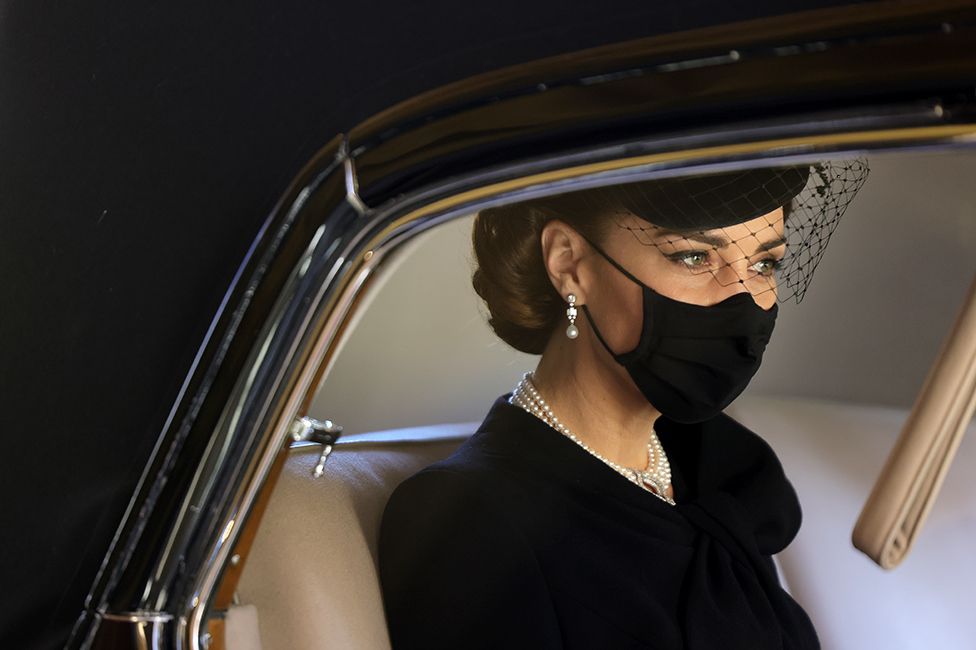 The duke's association with the Royal Navy and love of the sea also featured heavily, including through the 1860 hymn Eternal Father, Strong to Save, by William Whiting.
After the ceremony, Prince Harry joined Prince William and Catherine as they left the chapel. The three chatted together as they made their way up the hill to the main grounds of the castle.


Meghan and Prince Harry sent a floral wreath, with locally sourced flowers, which included the national flower of Greece, to represent Prince Philip's heritage, and sea holly, to represent the Royal Marines.
The card on the wreath was handwritten by Meghan, who is skilled in calligraphy and used to write wedding invitations.