What are the risks and benefits from using wide-scale lateral-flow tests?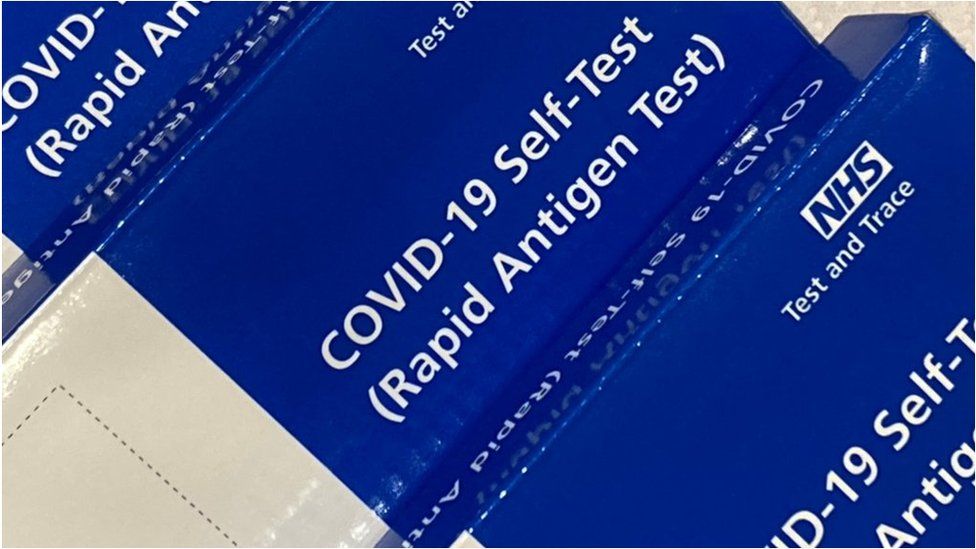 Millions of people in England are being encouraged to take two free rapid Covid tests a week. The Lateral Flow Device (LFD) kits can be picked up from testing sites, pharmacies or sent through the post.
They give results in about 30 minutes compared with around 24 hours for PCR (polymerase chain reaction) tests, which are more sensitive and have to be processed in a laboratory.
The government says one in three people with coronavirus do not have any symptoms, so could be unknowingly spreading the infection to others. The ONS found that in March the figure was higher, with almost half of infected people having no symptoms.
Rapid testing will pick up some of these people.
"Rapid testing helps us find Covid-19 cases that we wouldn't otherwise know about," says Dr Susan Hopkins, chief medical adviser to NHS Test and Trace. "They are another tool we now have to help maintain lower infection rates."
This may become more important later in the year once restrictions have been relaxed and the government needs to spot new outbreaks early.
It is important, though, that people with symptoms should still get a PCR test rather than the lateral-flow version.
There is relatively little evidence on this in real world settings.
Seventy of those people were positive from the PCR tests. Of those 70, only 28 were positive on the lateral-flow tests – that's a 40% rate.
Two of them were positive. Ten per cent of the group were retested with PCR tests, which found another six positive cases that had been missed by the rapid tests.
But these studies based on a single test are less relevant when you are looking at the effect of people having two tests per week, which would clearly detect a higher proportion of cases than a one-off.
Academics say more systematic testing of lateral-flow devices is needed.
"Compared to what we've done with drugs and vaccines, this is all being done in a very amateur way," says Jon Deeks, professor of biostatistics at the University of Birmingham. "The big concern is what happens when you get a negative test, as we know the test will miss many cases."
Prof Deeks and other academics are concerned that people will get a negative test, think that means they definitely do not have coronavirus and do things they should not.
The government has stressed that everyone must continue to follow the rules and the regulator that approved the devices was clear that "if you get a negative result from these self-tests, it may mean that you are infectious but the test has not been able to detect it".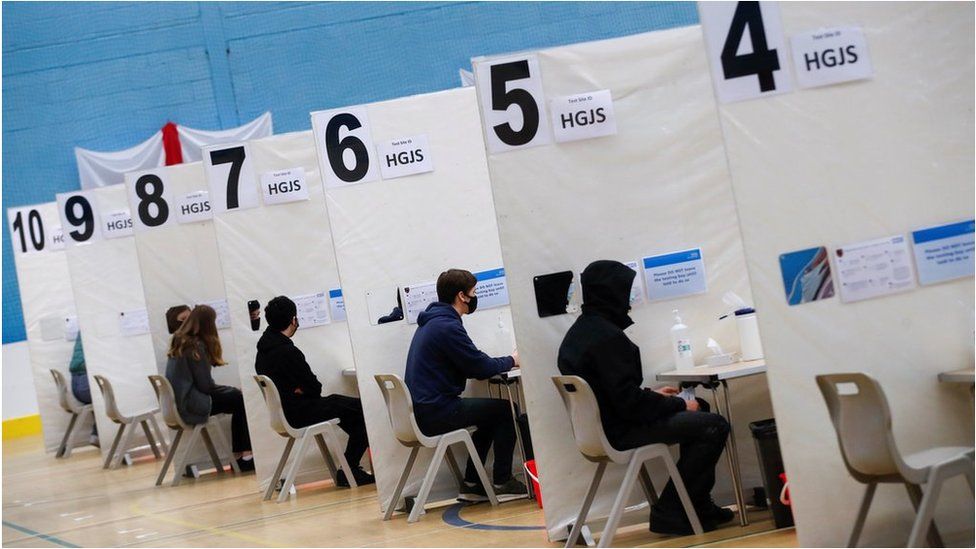 The government says the lateral-flow tests work best with people with very high viral loads who may be the most infectious.
But Dr Hayley Jones, senior lecturer in medical statistics at the University of Bristol, has questioned the evidence for this. She said: "I've seen no direct estimates of the accuracy of these tests to detect 'infectiousness', so we don't really know whether the tests are good at this or not."
False positives involve people being told they have coronavirus when they do not.
The government puts the risk of false positives from lateral-flow tests at between one in 1,000 and three in 10,000.
That is rare, but when there is a low prevalence of the disease, it can make a big difference.
The government is telling people who test positive with a lateral-flow kit to confirm the result with a PCR test – and if that is done, that would considerably reduce the effect of false positives.
That also applies to secondary school pupils, where it should theoretically reduce the risk of whole classes being sent home unnecessarily for 10 days.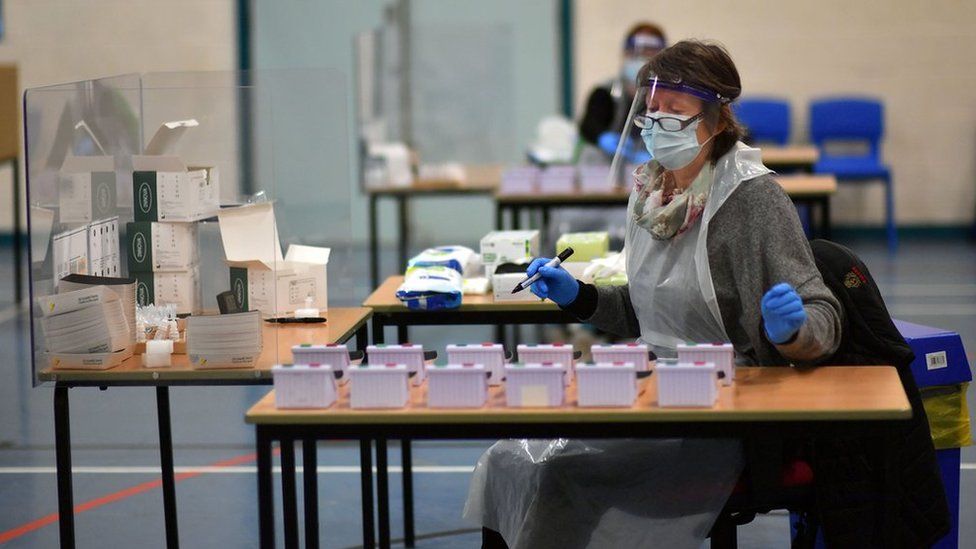 BBC analysis of data from Public Health England found that since 8 March, 82% of positive results from lateral flow tests that were followed by PCR tests confirmed the positive result.
"The fact that a high proportion of these rapid tests have been confirmed by the slower PCR method means that they can be a valuable tool in controlling the pandemic," said Prof Oliver Johnson, director of the institute for statistical science at the University of Bristol.
The Scottish government has already published figures on what happened to schoolchildren who had positive lateral flow tests and then went on to have PCR tests.
Over a seven-week period, there were 675 positive lateral-flow tests. Of those people, 490 went on to have PCR tests and 349 were confirmed as positive, which is about 70%.