A woman is held on suspicion of drink-driving and criminal damage after the crash in West Sussex.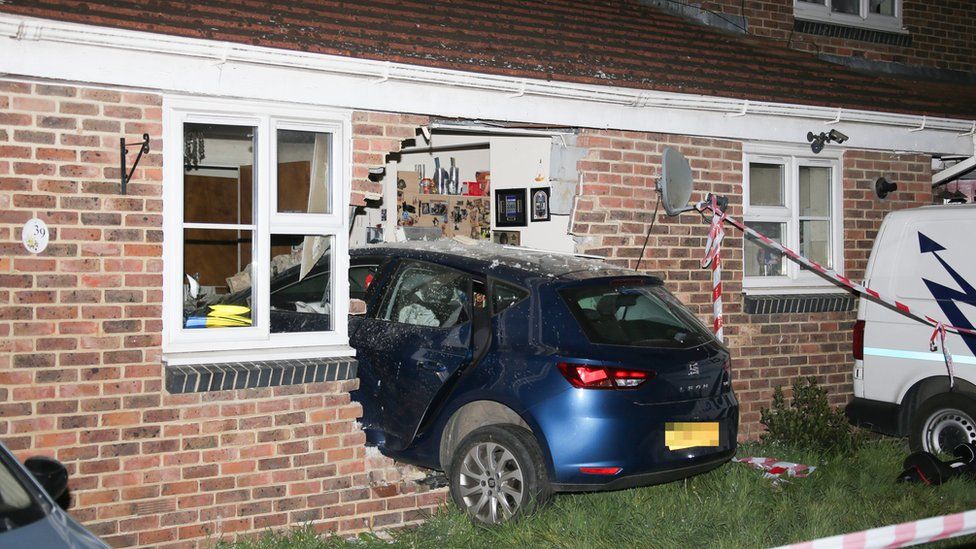 A car has smashed into a house, creating a gaping hole in the wall of the property.
The vehicle, which appeared to be a Seat Leon TDI, ploughed into the house in West Sussex after crashing into a lamppost and driving across a lawn.
Debris was strewn near to the house in Temple Grove, Burgess Hill, which was struck at about 20:20 BST on Wednesday.
A 45-year-old local woman was arrested on suspicion of drink-driving and criminal damage, Sussex Police said.
Amanda Duffy, who was in the house at the time, said she was lucky not to have been killed.
"This car came slap bang into the middle of my living room," she said.
"There were just bricks everywhere. I was absolutely scared to death."
"She nearly cost myself and my son Ashley our lives. It's by the grace of God we're here."
There had been no reports of any injuries, police added.
The arrested woman was taken to hospital as a precaution and later discharged. Any witnesses are asked to contact police.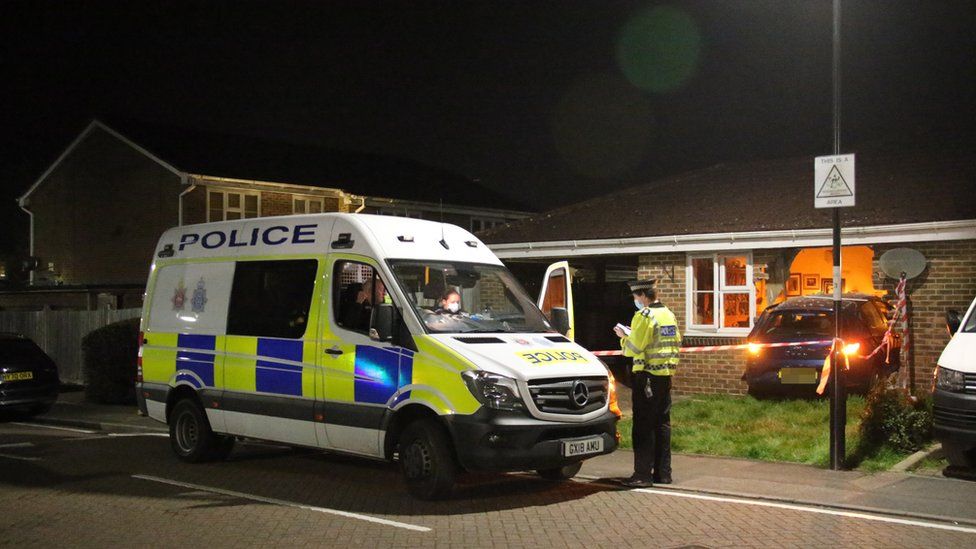 The BBC is not responsible for the content of external sites.