Outdoor hospitality will be allowed to reopen from that date if Covid rates remain low.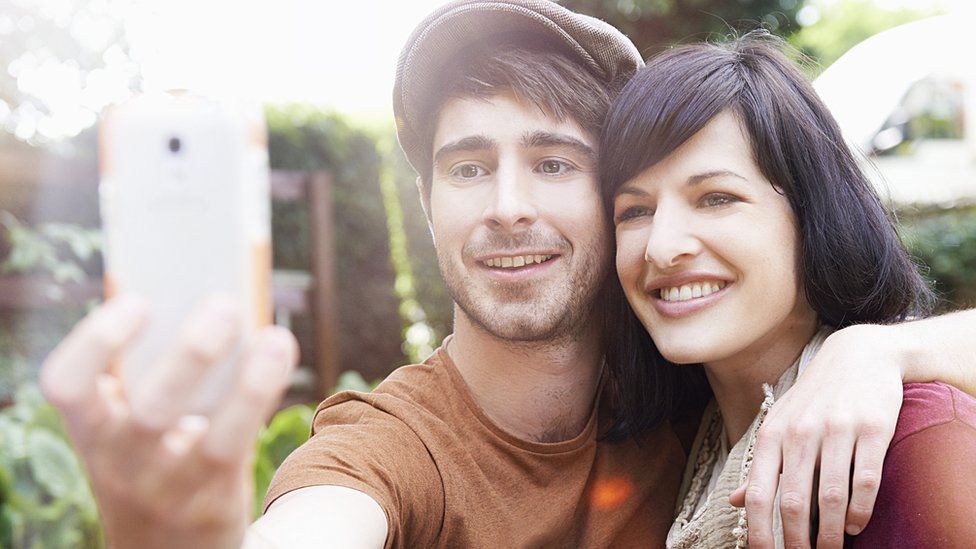 Pubs and restaurants in Wales will be able to reopen outdoors from 26 April, providing Covid rates remain low.
Travel between Wales and the rest of the UK and Ireland will be allowed from 12 April.
First Minister Mark Drakeford will announce his latest moves to ease lockdown on Thursday.
It was also confirmed non-essential retail, as well as close-contact services such as beauty parlours, can reopen from 12 April.
Outdoor attractions are also set to reopen on 26 April and ministers could also allow gyms and leisure centres to open for individual training "by early May", alongside organised outdoor activities for up to 30 people.
Both the Welsh Conservatives and Plaid Cymru said gyms should be allowed to reopen immediately.
Mr Drakeford will set out a "series of measures" to take Wales into alert level three by 17 May, "subject to public health conditions remaining favourable".
Pubs, bars and restaurants have been pleading with ministers to give them dates so they can prepare to reopen.
While parts of Wales' lockdown have eased quicker than elsewhere in the UK, the Welsh government has been reluctant to set out a full list of when different sectors will reopen.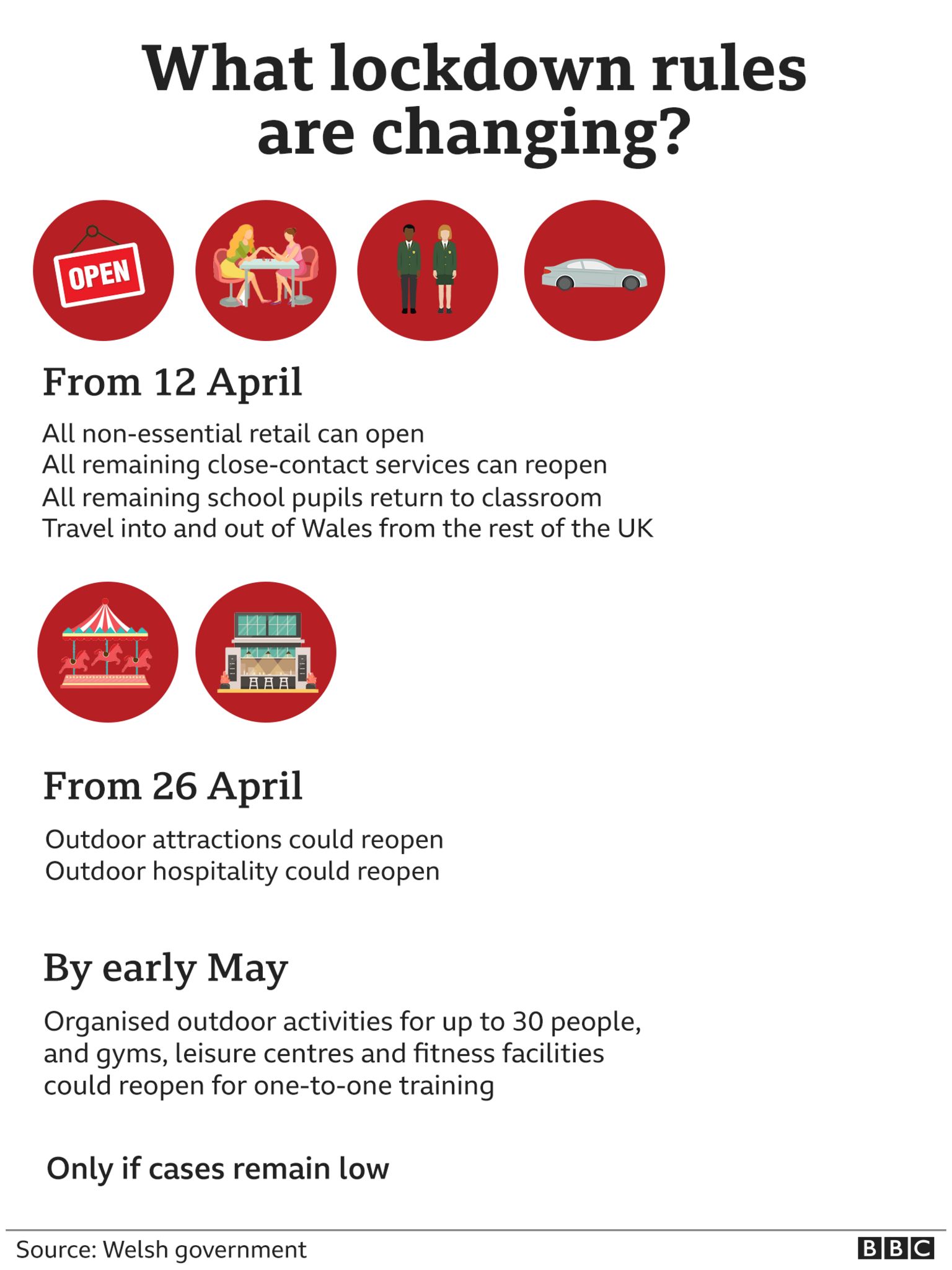 The news comes as latest figures show admissions to hospitals of confirmed and suspected Covid-19 cases have hit a record low – it stood at a daily seven-day average of 21 on Tuesday.
Seventeen confirmed and suspected Covid patients were admitted across Wales, with none at all in Cwm Taf Morgannwg hospitals for two days running.
Covid admissions now make up 2% of all hospital admissions.
Wales' case rate stands at 36.8 per 100,000 people over seven days, compared with 40.6 a week ago.
The country has been below the 5% recommended threshold on the number of tests coming back positive for 26 days.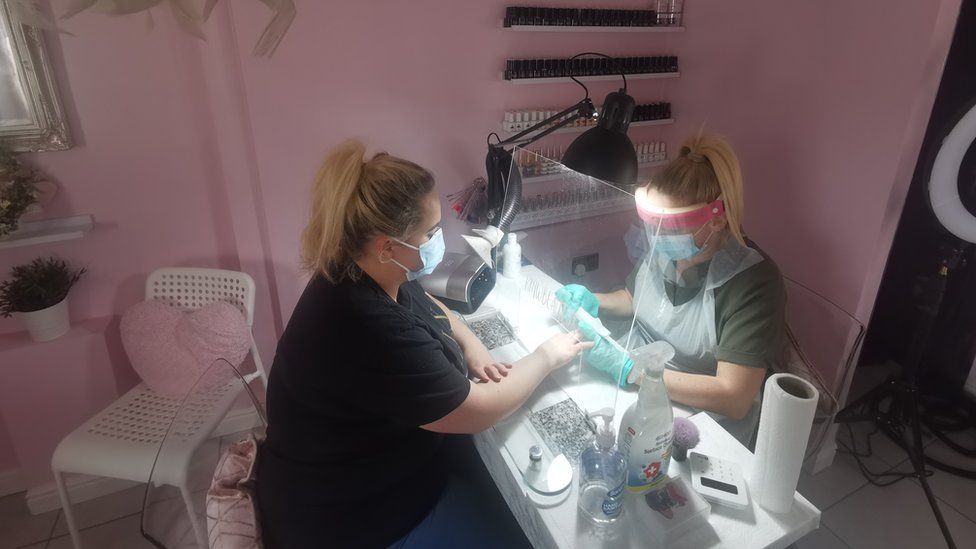 Kelly John, owner of KMW Beauty in Maesteg, Bridgend county, said she has not paid herself a wage since January to ensure she had enough money in her business account to buy supplies when she was allowed to reopen.
She said she thought it was unfair hairdressers could open, but not beauty salons, even if they could only offer limited treatments.
"I don't see the difference. We would have been happy without doing facials, but we weren't given the option."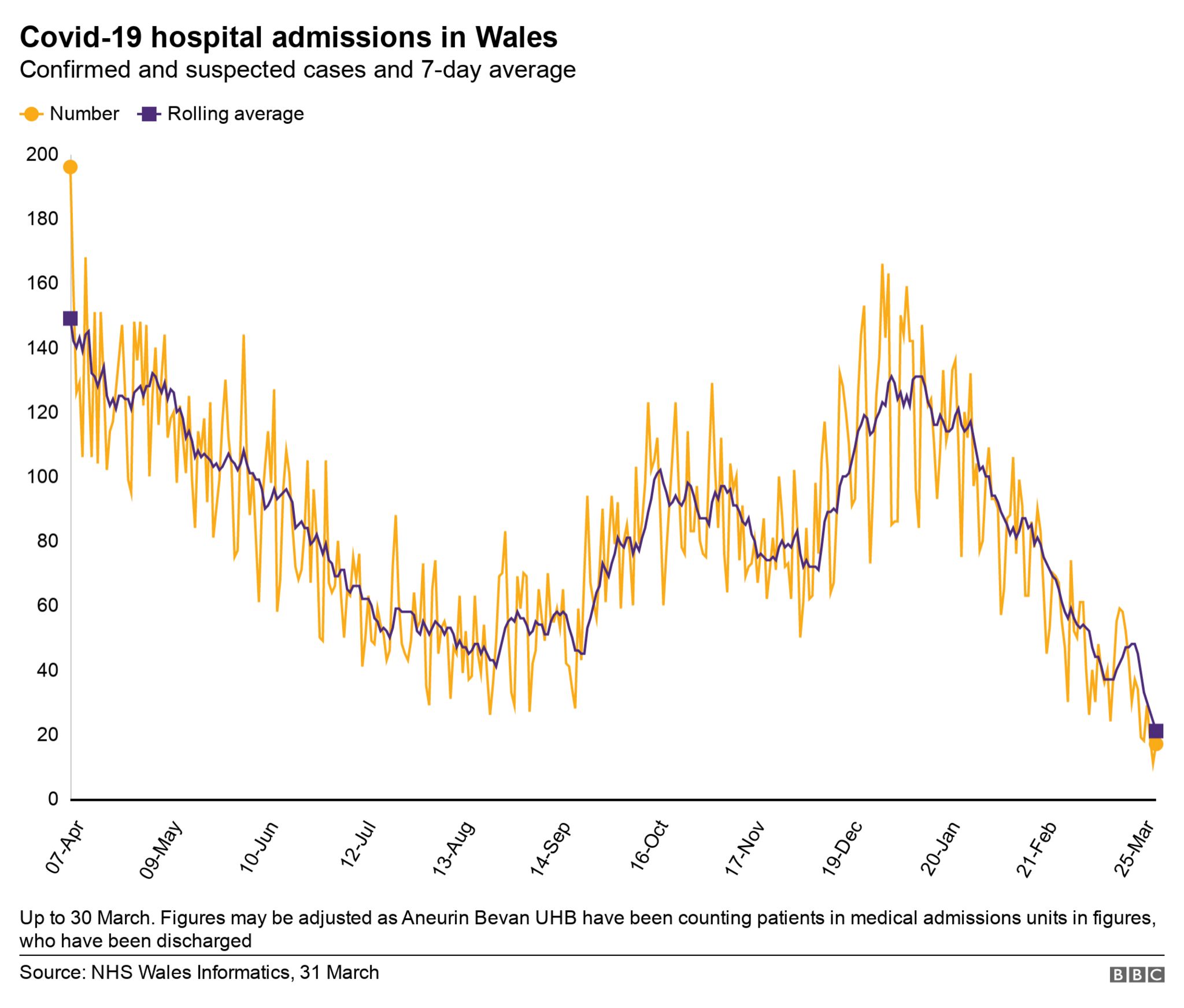 Shauna Guinn, co-owner of the Hang Fire restaurant in Barry, Vale of Glamorgan, said being closed was costing the business £9,000 a month.
The restaurant has been closed since 4 December and she said when outdoor hospitality was allowed to reopen after the first lockdown, it was not "financially viable" for Hang Fire to reopen its "small" outdoor space.
"But this time around we'll take what we can get – my staff are desperate to get back to work."
She added that it felt "a little bit unfair when – for example – I'm booked to headline the live fire demo stage at a very large festival in Kent in the last week of June, but I don't know when I can sell a pulled pork sandwich outside my own restaurant".
Welsh Conservative Senedd leader Andrew RT Davies argued it was regrettable gyms had not been given the green light to reopen, adding the "recent lifting of travel restrictions has caused other issues such as a lack of public toilets, littering and anti-social behaviour – all of which have been seen over recent days in Cardiff and other places".
"Ministers should see licensed, regulated businesses as part of the solution, rather than the problem. And if they're not going to reopen they should provide the necessary financial support to help save Welsh jobs."
Plaid Cymru leader Adam Price said: "Hospitality should know what's happening to be able to plan ahead. This should be backed up by additional financial support – increasing the pot of cash that's available to businesses.
"Meanwhile, gyms should be able to safely reopen – not least to help with people's wellbeing and mental health which has suffered so much during the last few months."
Leader of the Welsh Liberal Democrats Jane Dodds said: "We are cautiously optimistic about the future, especially given the positive news regarding the vaccine roll out.
"Small businesses – especially in the hospitality industry – have been hit hard by this closure and they will be relieved that many of them can start trading again."