France is to be classed a "high-risk" area as Germans are warned of a possible 100,000 infections a day.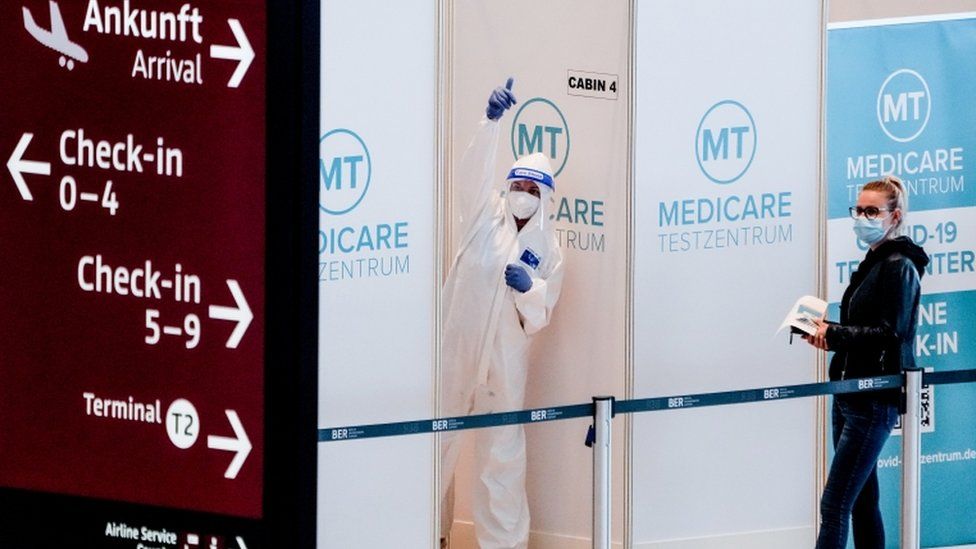 Germany could see 100,000 infections a day if the third wave of coronavirus spreads unchecked, the head of the RKI public health institute has warned.
Fears that the third Covid wave could be the worst so far have prompted a clampdown on borders,
Negative tests will be required for airport arrivals from Tuesday and all of France has been declared high-risk.
From Sunday anyone travelling from France will have to submit a negative test and go into 10 days' quarantine.
Random German checks and compulsory tests will be enforced on the French border, says France's foreign minister. "The pandemic in Germany is exploding faster than they thought," said Jean-Yves Le Drian.
With infections running at more than 20,000 a day, German Health Minister Jens Spahn warned: "If this continues unchecked we run the risk of our health system hitting breaking point in April."
Germany is among a number of European countries where Covid infections have been rising fast this week. Cases are also up in Poland by 35%, and health officials in both countries say the spread of the UK (Kent) variant is behind the surge.
Slovakia and the Czech Republic are also now seen as high-risk, but they have been downgraded from the highest alert level of "virus mutation area", aimed at stopping almost all travel. Czech infection levels have begun to fall, down a quarter on last week.
Austria's Tyrol was also classed as a "virus mutation area" but from Sunday is being downgraded even further.
France has seen a big increase in cases in recent weeks.
Nineteen areas have been placed under lockdown and more than 4,700 people are now being treated in intensive care. The greater Paris region is one of the worst affected areas with almost 600 cases per 100,000 people. The average French incidence rate in the past week is above 200 cases, while in Germany it is 119 per 100,000 people.
President Emmanuel Macron said late on Thursday there would be "no taboo" as far as further measures were concerned. On Friday, the government spoke of a "race against time" as it beefed up checks at stations, airports and road tolls in the 19 affected areas.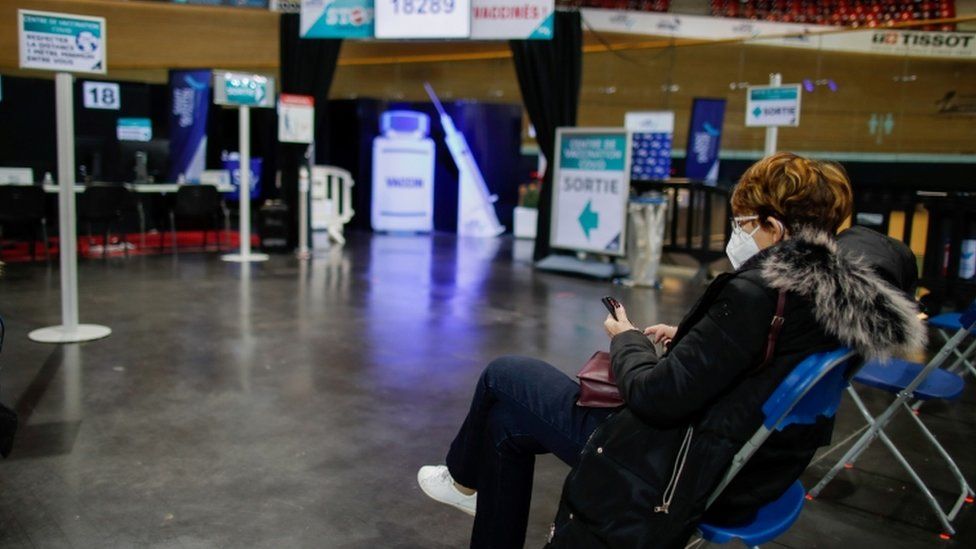 Although schools are still open in these areas, which now include the Rhône region around Lyon, most businesses are shut and travel in or out is barred without a compelling reason.
In Germany about 10% of adults have now had a first dose of vaccine (with 14 doses per 100 people), well below UK levels. The German health minister said his country was in the final stages of a "pandemic marathon" but it would take some time before the goal could be reached. He appealed to Germans not to travel over Easter and minimise their contacts with other people.