A collection of your tributes to some of the thousands of people in the UK who have died with coronavirus.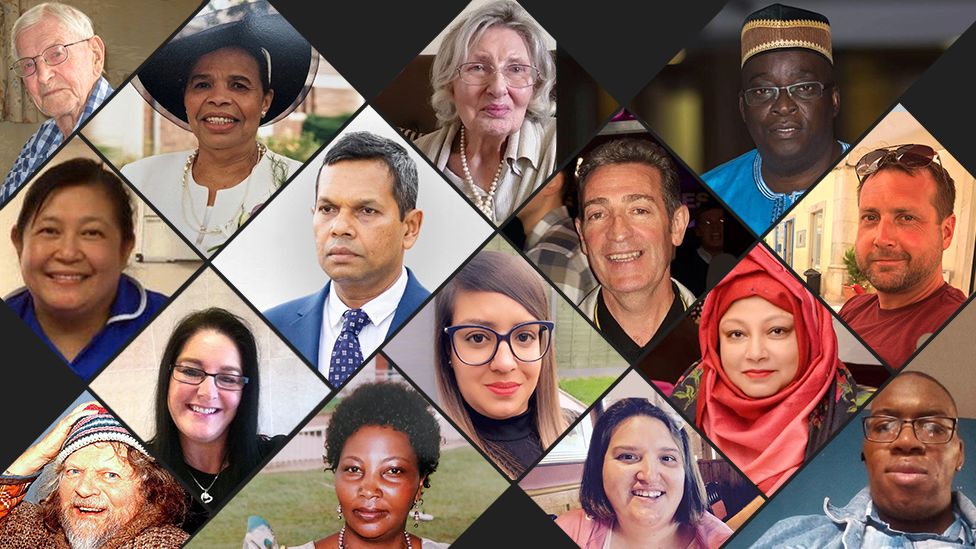 More than 126,000 people in the UK who contracted coronavirus have lost their lives – with the pandemic claiming more than 2.6 million deaths worldwide. As the UK marks a year since the first coronavirus lockdown was called, it's a time for reflection.
We have gathered tributes to more than 750 of those who have died. Below are words of remembrance from friends, family and colleagues.
The tributes are displayed at random, which means that you will see different faces each time you visit this page.
If we have used your tribute to your friend or family member, it will appear in the carousel above, or you can find it by entering their name in the search box below.



If you would like to send us a tribute to a friend or family member who died after contracting coronavirus, please use the form below.
Please remember to include a photo of your loved one and their name. Upload your pictures here. Don't forget to include your contact details, so we can get in touch with you.
We would like to respond to everyone individually and include every tribute in our coverage, but unfortunately that may not be possible. Please be assured your message will be read and treated with the utmost respect.
If you are reading this page and can't see the form you will need to visit the mobile version of the BBC website to submit your tribute.
The BBC is not responsible for the content of external sites.