The government will face a public backlash if it does not pay staff more, the RCN union warns.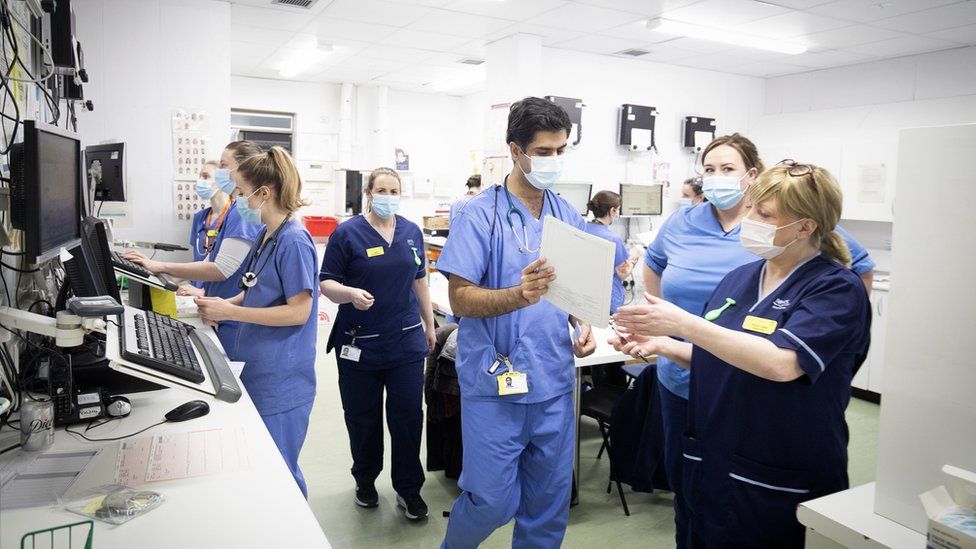 The government can expect a "backlash" if it goes ahead with a proposed 1% pay rise for NHS staff in England next year, a nursing union has warned.
The health department has made the recommendation in a submission to the independent panel that advises on NHS salaries.
The Royal College of Nursing called the suggested rise "pitiful" and said nurses should be getting 12.5% more.
NHS staff have been excluded from a pay freeze for most public sector workers.
The NHS Pay Review Body is due to recommend salary levels for health service staff before early May, before ministers then make a final decision.
In its submission, the health department said awarding NHS staff a "headline" pay increase of more than 1% "would require re-prioritisation".
Health department officials said the Covid pandemic had placed a "huge strain" on NHS finances, whilst the economic outlook "remains uncertain".
Some 1.3 million public sector workers will see a pay freeze next year, while those earning less then £24,000 guaranteed a pay rise of at least £250.
But Labour said a 1% increase for NHS staff was "the ultimate kick in teeth to our NHS heroes who have done so much to keep us safe over the past year".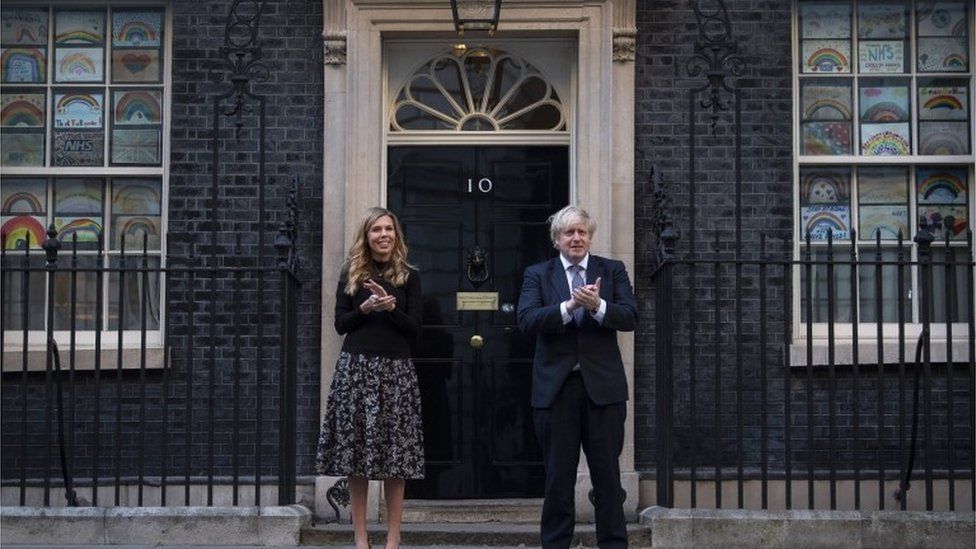 The party's shadow health secretary Jonathan Ashworth said staff "deserve a fair pay rise," adding the proposal was "an absolute insult".
RCN Chief Executive Dame Donna Kinnair said the government was "dangerously out of touch with nursing staff, NHS workers and the public".
"Nursing staff would feel they are being punished and made to pay for the cost of the pandemic. It is a political decision to underfund and undervalue nursing staff.
"With the time remaining before the Pay Review Body recommendation, the government can expect a backlash from a million NHS workers.
"Taxpayers are supportive of a significant and fair pay rise for NHS workers – this year of all years."