Protesters are seeking a judicial review of the £1.7bn project over fears of the impact on the site.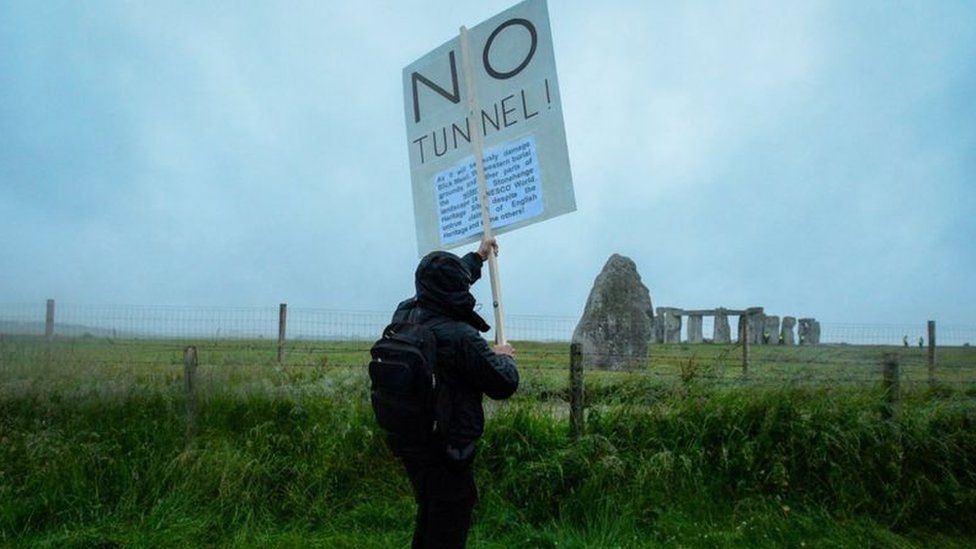 Campaigners challenging the approval of a road tunnel near Stonehenge have been granted a court hearing to allow the decision to be scrutinised.
Save Stonehenge World Heritage Site (SSWHS) is seeking permission for a judicial review of the £1.7bn project.
The hearing will determine whether a review should be granted and will take place at the High Court, with a date likely to be set next week.
SSWHS believes the scheme will have a detrimental impact on the ancient site.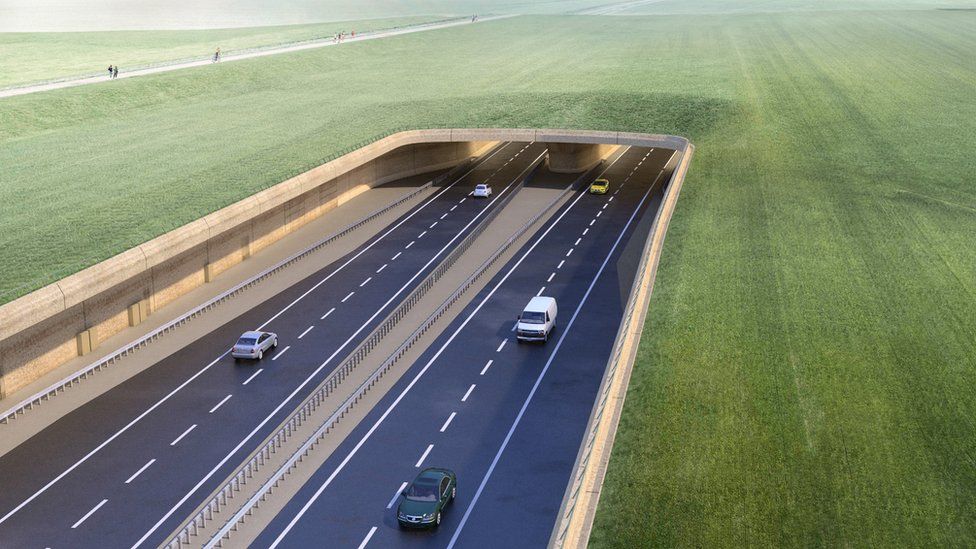 He said the need for the development "outweighed any harm" that might be caused.
The SSWHS is part of The Stonehenge Alliance, a coalition of groups fighting the tunnel plans.
Its president, Tom Holland, said: "We have always believed that the government's intention to build a great gash of concrete and tarmac through the World Heritage Site is a dereliction of its responsibilities, and we are delighted that there will now be the opportunity to test this conviction in a court of law.
"We urge Grant Shapps to review his decision and act to conserve rather than vandalise this most precious of prehistoric landscapes."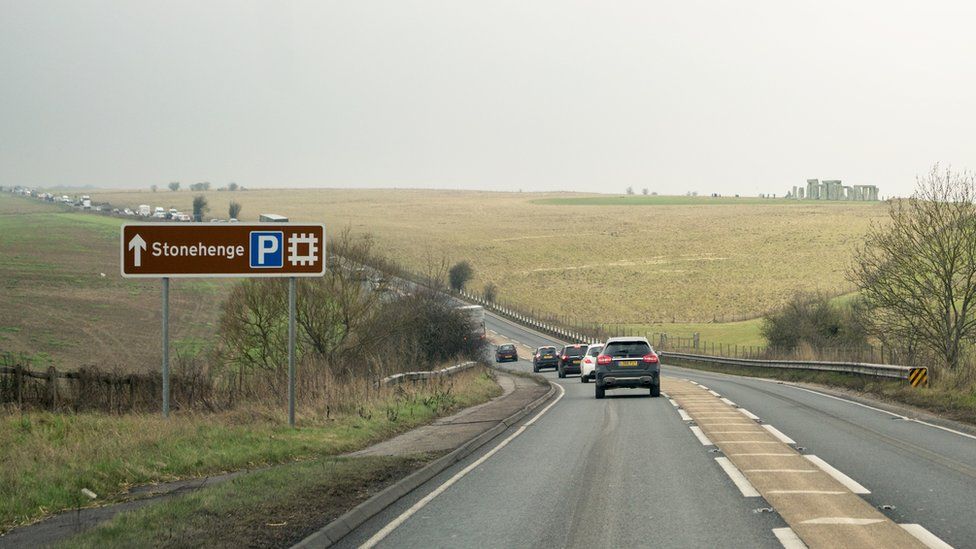 Solicitor Rowan Smith, acting for SSWHS, said although there was "a huge level of public outrage", the case must proceed on the basis of "procedural error".
"Today's decision means that our client's case and the government's decision-making process will now be fully scrutinised by the courts," he said.
The project, expected to take five years to complete, is scheduled to get under way in 2023.
The Department for Transport has been approached for comment.

The BBC is not responsible for the content of external sites.