A new study finds fewer South Asian and black health workers have come forward for a Covid-19 jab.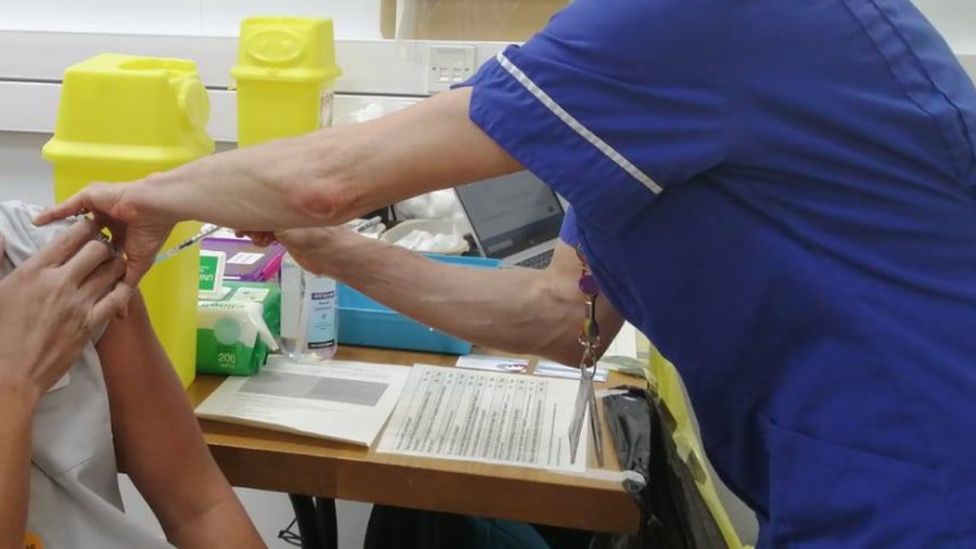 Lower proportions of black and Asian staff at a hospital trust have come forward to have a Covid-19 vaccine, according to a study.
The analysis looked at 19,044 staff at the University Hospitals of Leicester NHS Trust who had all been offered jabs since mid-December.
It found 70.9% of white staff had come forward, compared with 58.5% of South Asian staff and 36.8% of black staff.
This could have "major implications" for vaccine roll-out, the report said.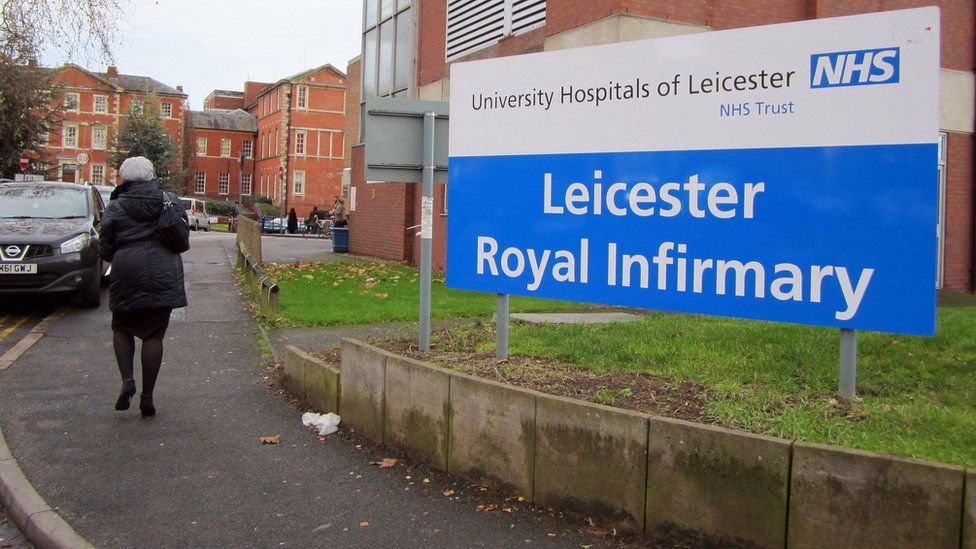 The study, yet to be peer-reviewed, was co-authored by Prof Kamlesh Khunti, a diabetes expert from the University of Leicester who is also a member of the Scientific Advisory Group for Emergency (Sage).
The trust, where 36% of staff are from minority ethnic backgrounds, has been running vaccination hubs for staff at each of its three hospital sites.
The report found a total of 12,278 had come forward to have a jab.
Further analysis of the South Asian group found a much lower take-up among Pakistani and Bangladeshi healthcare staff (43.2%) than the Indian cohort (60.3%).
However the rate between Black Caribbean and Black African staff was quite similar.
The study also noted a lower take-up among staff under 30.
Staff in this age range made up 18.7% of the vaccinated group compared with 31.7% in the group who had not come forward for vaccination.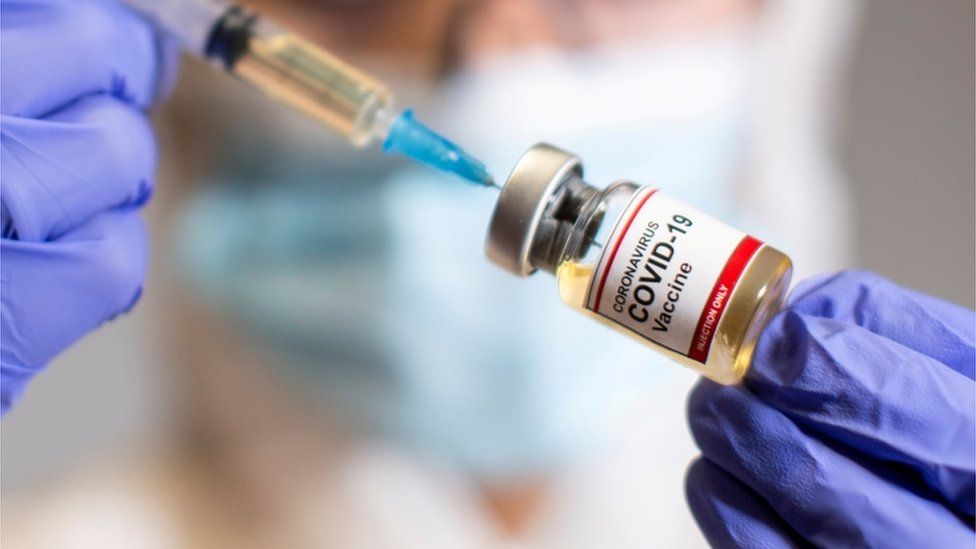 The report said: "These findings give significant cause for concern, as ethnic minority groups (especially those working in healthcare) are at higher risk of infection with SARS-CoV-2 [coronavirus] and adverse outcome from COVID-19, yet are not taking up this critical preventative intervention.
"Furthermore, healthcare workers are an important source of health information for ethnic minority communities and so our findings may also have implications for vaccine uptake in the population at large."
The authors called for the findings to be "acted upon urgently to prevent the disparities caused by the COVID-19 pandemic from being allowed to widen further".

The BBC is not responsible for the content of external sites.