The contraception could be sold without prescription for the first time, following a public consultation.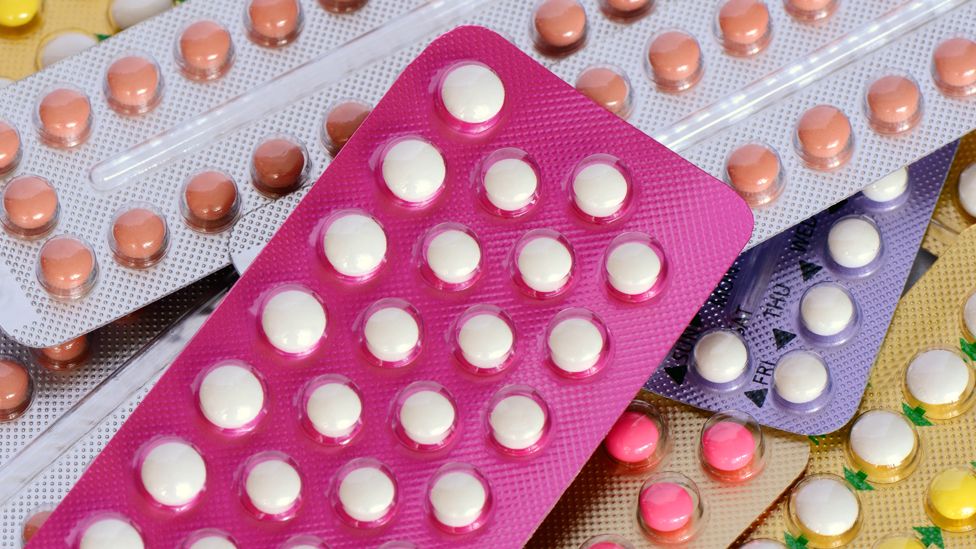 Some contraceptive pills could be sold over the counter in the UK for the first time, the government has said.
It is asking the public for their views on whether two progestogen-only pills, also known as "mini pills", should be available without prescription.
The move has been called "a landmark opportunity in women's health" that would improve access to contraception.
But there are also concerns about how much the pills would cost and how they would be given out.
Both contain desogestrel, which is a type of the hormone progesteron. At the moment it is only possible to get them on prescription from a doctor.
The Medicines and Healthcare products Regulatory Agency (MHRA), which launched the consultation, said reclassifying them would give women a choice of where to obtain the medicine.
That could be on prescription – as both pills would still be available from GPs and sexual health clinics – over the counter from pharmacies, or a mix of both.
Dr Sarah Branch of MHRA said the consultation would help get a better picture of whether people wanted them to be available from pharmacies. "We hope to hear from as many people and women's groups as possible," she said.
The consultation comes after the companies that make the pills – Maxwellia and HRA Pharma – applied for them to be made available at pharmacies.
Michelle Riddalls, chief executive of PAGB, which represents the makers of over-the-counter medicines, said it was a "positive step".
"The MHRA consultation represents a landmark opportunity in women's health and one which we hope will be viewed positively," she said.
"As expert healthcare professionals, pharmacists are fully equipped to offer advice to anyone seeking information about over-the-counter medicines."
Clare Murphy, chief executive of the British Pregnancy Advisory Service (BPAS), said reclassifying the pills "should improve access to an extremely safe method of contraception".
However, she said BPAS wanted the pills to be "made available at an affordable price" and for consultations at the counter to be "swift and straightforward".
An inquiry by the The All Party Parliamentary Group (APPG) on Sexual and Reproductive Health said years of cuts to public health funding in England meant patients had to navigate a complex system "just to receive basic healthcare".
Progestogen-only pills are taken every day, with no break between packets.
They work by thickening the mucus in the cervix to stop sperm reaching an egg.
They are different to the combined contraceptive pill, which contains both progestogen and oestrogen.