The festival extends its "reduce, reuse, recycle" slogan to "environmentally hazardous" e-cigarettes..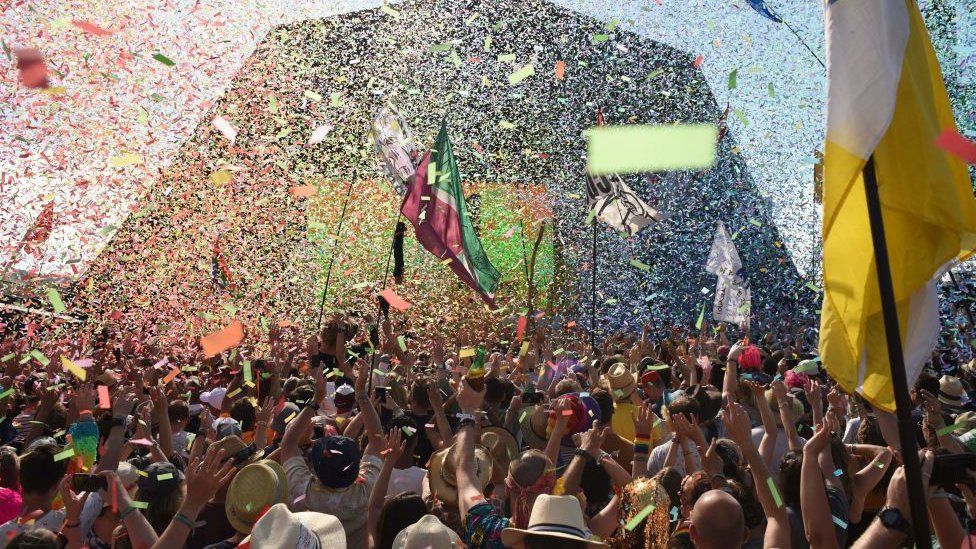 Glastonbury festival has asked fans not to bring disposable vapes.
Its organisers have added the items to its official "do not bring" list – which also includes gazebos and knives.
The updated message says disposable vapes – which contain lithium batteries – "pollute the environment and can be hazardous at waste centres".
There's no suggestion the devices will be confiscated – but BBC Newsbeat has approached the festival for more information.
Glastonbury has also urged festivalgoers to "reduce, reuse and recycle" and avoid other single-use items like body glitter and body wipes.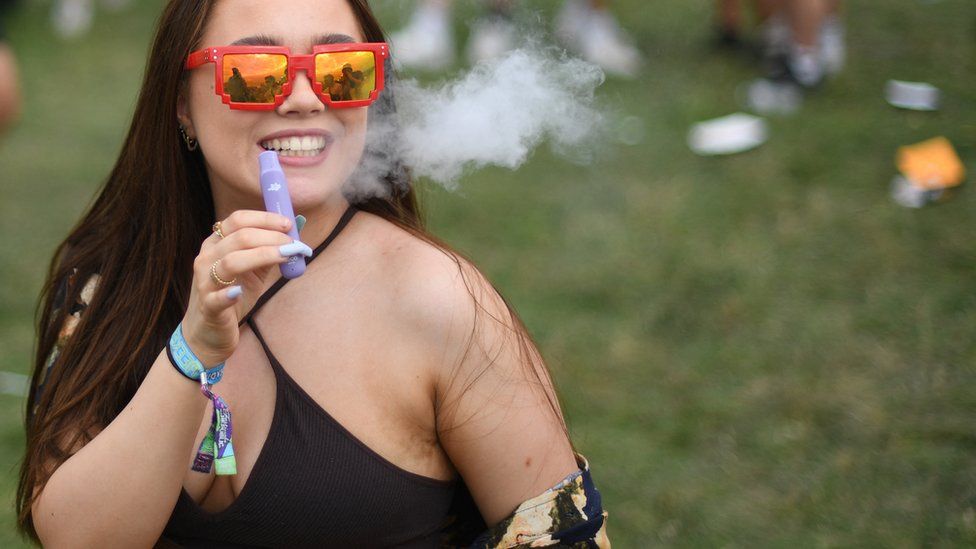 Other acts on the line-up include Lizzo, Lana Del Rey, Lewis Capaldi, Lil Nas X and Flo.
When the line-up was announced, there was criticism on social media that all the main stage headliners were male – though there is almost a 50:50 split between male and female acts elsewhere.
"We try our best and we obviously aim for 50:50," Emily Eavis previously told the BBC. "Some years, it's more, some years, it's less.
"This year, we did have a female headliner, and she unfortunately had to pull out… It changes all the time.
"But next year it's looking like we've got two female headliners, so fingers crossed."