Prince Harry's lawyers claim his privacy was invaded by Mirror Group newspapers throughout his life.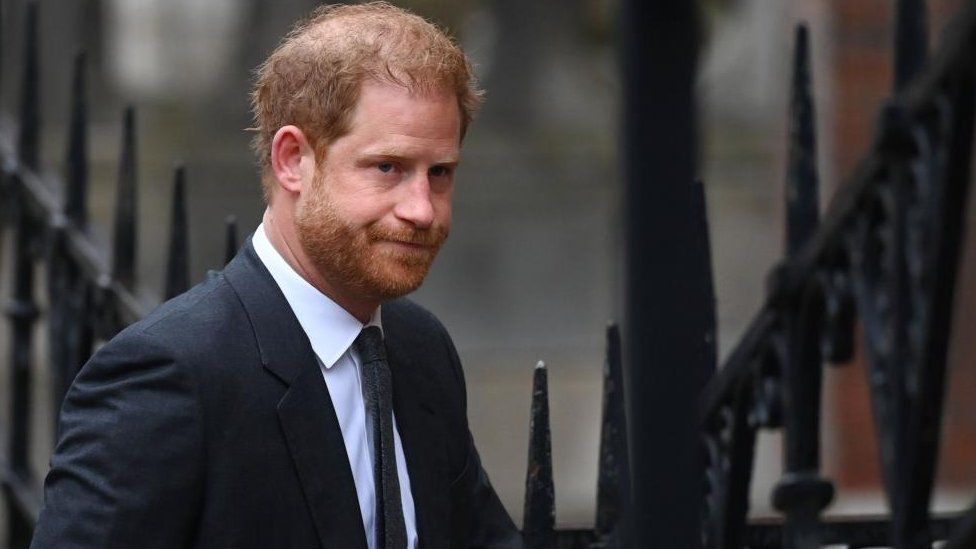 Unlawful information-gathering "acted like a web" around the Duke of Sussex, a court has heard during his trial against Mirror Group Newspapers (MGN).
Prince Harry's barrister told London's High Court no aspect of his youth was safe from press intrusion – citing stories about his relationship with Chelsy Davy appearing in the Mirror.
The duke is claiming MGN journalists used unlawful methods to gather information, including phone hacking.
MGN denies phone hacking in this case.
Earlier, the judge in the case, Mr Justice Fancourt, said he was a "little surprised" to hear Prince Harry would not be attending court on Monday.
He had given an earlier direction that witnesses should be available on the first day of their individual case in case there was time to give evidence.
Andrew Green KC, for MGN, accused the prince's side of "wasting time", saying it was "absolutely extraordinary we were told just last week that he is not available for day one of his own trial".
Barrister David Sherborne, for Prince Harry, said the duke had flown in from Los Angeles after his daughter's birthday, and added: "He is in a different category from the three other claimants due to his travel and security arrangements."
The duke is likely to begin giving evidence on Tuesday, his lawyers said, making him the first senior royal in 130 years to testify in court.
Making his opening speech for the duke, Mr Sherborne, who is also representing three other people, said: "These methods acted like a web around the prince in the hope it would catch the valuable information that they sought through these unlawful means, some of which made it in stories."
He said Prince Harry did not have a "vendetta against the press" but he wanted to hold them to account.
"The ups and downs and ins and outs of their relationship; the beginning, the break-ups and finally the split between them were all revealed and picked apart by the three Mirror Group titles," Mr Sherborne continued, saying this was "clearly driven by unlawful activity".
He told the court a story published by the People in April 2005 detailed the prince's phone calls to her.
"It was as if they were never alone," he added.
Mr Sherborne suggested the stories led to the couple's circle of friends becoming "smaller and smaller" due to them suspecting friends of leaking to newspapers, but he accepted that there was little direct evidence of unlawful methods being used to get stories like this.
The court was also told about a 2003 article detailing an alleged row between the duke and his brother Prince William, now the Prince of Wales, over their mother's ex-butler Paul Burrell.
"Brothers can sometimes disagree," Mr Sherborne said.
"But once it is made public in this way and their inside feelings revealed in the way that they are, trust begins to be eroded."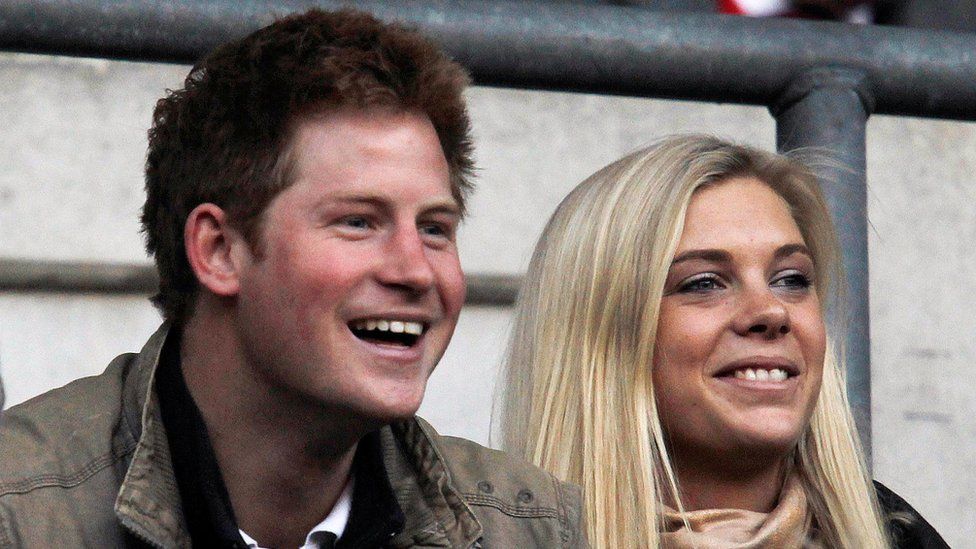 The prince alleges about 140 articles published between 1996 and 2010 contained information gathered using unlawful methods, and 33 of these have been selected to be considered at the trial.
This incident does not form part of the duke's claim for breach of privacy.
Mr Sherborne told the court on Monday the suggestion that there was only one instance of unlawful information-gathering was "plainly implausible", arguing it would have happened on "multiple occasions".
He said "every facet" of the prince's life had been splashed across the papers and it would have been "obvious" stories about his private life were driving sales for MGN.
But Mr Green said there was no evidence to support claims by the prince.
Summarising MGN's defence, Mr Green said there was no data showing that Harry had been hacked, "still less on a habitual basis".
Mr Green said none of the whistle-blowing journalists who have come forward admitting phone hacking said they had hacked the prince's phone.
"There's no evidence to support a finding that any mobile phone owned or used by the Duke of Sussex was hacked. Zilch, Zero, Nil, De Nada, Niente, Nothing," he said.
Alongside Prince Harry, Coronation Street actors Michael Turner – known professionally as Michael Le Vell – and Nikki Sanderson, as well as Fiona Wightman, the ex-wife of the comedian Paul Whitehouse, have also brought claims against the publisher.
The claimants argue senior executives must have known about unlawful information gathering behind these stories and failed to stop it, which MGN denies.
Prince Harry's legal team argue MGN covered up and destroyed potential evidence of unlawful information gathering about Prince Harry but there remains enough of a trail for the court to follow.
They want the judge to take MGN's existing admissions of hacking, look at the alleged gaps in the defence case – and then make inferences about how some stories about Prince Harry must surely have been unlawfully gathered.
The judge only has to rule for or against the duke on the balance of probabilities.
No-one who has admitted phone hacking has said Prince Harry was among the victims.