Armstrong found success in the 2000s documenting the ups and downs of motherhood on her "Dooce" blog.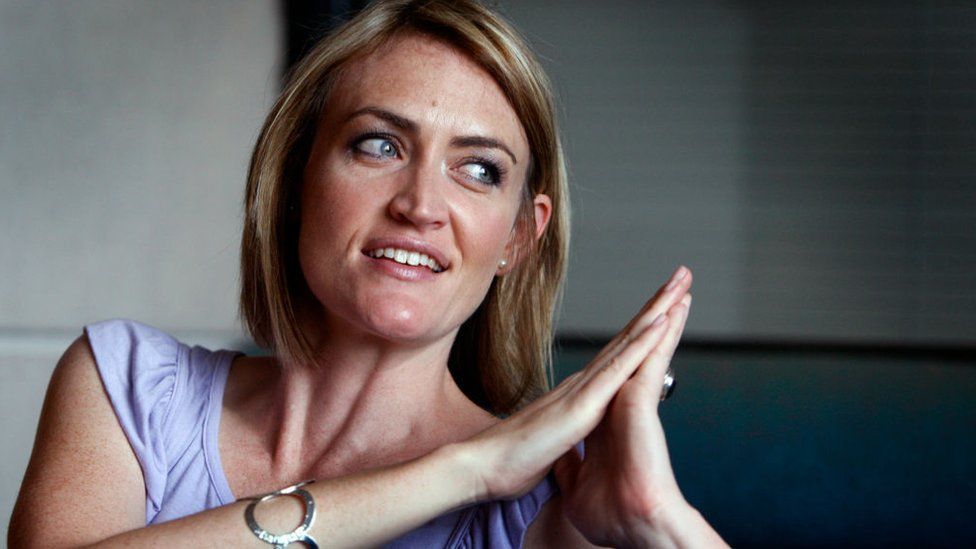 Heather Armstrong, who found success in the 2000s documenting the ups and downs of motherhood on her blogging website Dooce, has died at age 47.
Her boyfriend Pete Ashdown told the Associated Press he had found Armstrong on Tuesday night in their Utah home.
The "queen of mommy blogging" wrote frequently about her children, relationships and personal struggles.
At the height of its popularity, Dooce received more than eight million visitors a month, according to Vox.
That was in 2009 – the same year Armstrong was named in Forbes' annual list of the 30 most influential women in media.
Armstrong founded Dooce in the early 2000s as a place to dish about work, sex and leaving the Mormon church.
The site's name came from an inside joke that riffed on how she was unable to spell out the word "dude" quickly in online chats, according to reports from the Associated Press and New York Times.
In 2002, Armstrong was fired from her job as a web designer in Los Angeles after the snarky blog – in which she gave coworkers nicknames like That One Co-worker Who Manages to Say Something Stupid Every Time He Opens His Mouth – was found to be hers.
Her ouster, and the reason for it, ignited a public debate about privacy – and boosted traffic to her blog.
The site restarted six months later as a different kind of blog after she became pregnant the next year. Embracing honesty in her writing, Armstrong detailed her children's temper tantrums, her mental health challenges, and her struggles with alcoholism and postpartum depression.
According to an estimate quoted in the Wall Street Journal, by 2009, the blog may have generated $40,000 (£32,000) a month in revenue from paid advertising.
Armstrong parlayed her success into a strong social media presence and three books, including the 2009 memoir It Sucked and then I Cried: How I Had a Baby, a Breakdown and a Much Needed Margarita.
According to the book, she suffered chronic depression throughout her life and it was not treated until she got to college.
A caption on a Dooce Instagram page on Wednesday announcing her death said: "Hold your loved ones close and love everyone else."
Mr Ashdown told the AP that his partner had been sober for more than 18 months but had recently had a relapse. He said she had died by suicide.
Armstrong is survived by her ex-husband Jon; her daughter Leta, 19; her son Marlo, 14; and Mr Ashdown, as well as his three children from a previous marriage.
If you've been affected by self-harm or emotional distress, help and support is available via the BBC Action Line