Some 350,000 appointments and operations could potentially be cancelled this week, the NHS Confederation says.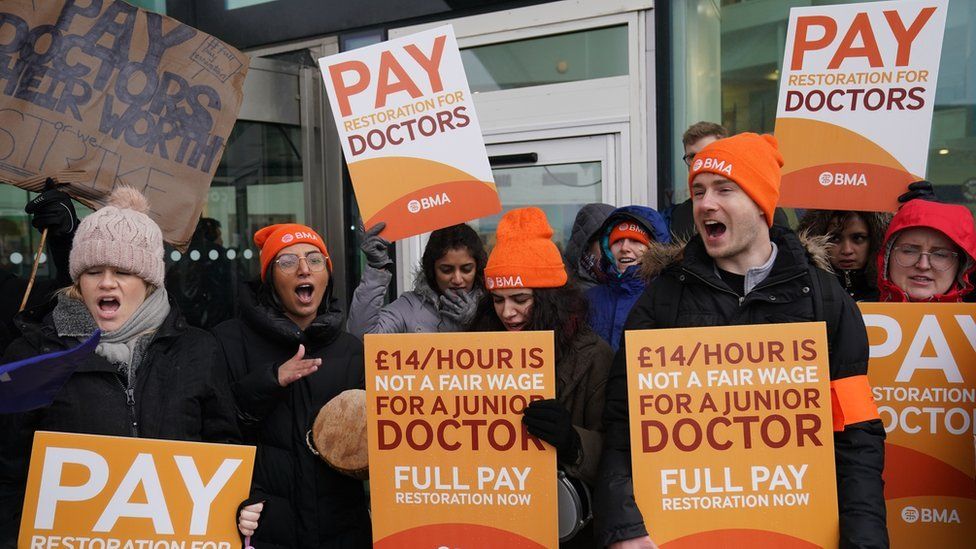 The government and junior doctors' unions should call on conciliation service Acas for help with talks ahead of "extremely worrying" strikes this week, an NHS chief has said.
Matthew Taylor, chief executive of the NHS Confederation, told the BBC potentially 350,000 appointments and operations could be cancelled.
Junior doctors in England are set to stage a four-day strike from Tuesday.
The British Medical Association wants a 35% pay rise.
It says the increase would make up for 15 years of below-inflation wage rises which has caused a recruitment and retention crisis.
Health Secretary Steve Barclay said on Sunday that the demand was "unrealistic", but the BMA said Mr Barclay is yet to put a serious offer on the table.
The strike is due to take place from 07:00 BST on Tuesday until 07:00 on Saturday, with walkouts across both planned and emergency care.
Speaking to the BBC, Mr Taylor, whose body represents health service trusts, said the government and unions needed to call in independent public body Acas to help advance talks.
"It's depressing that there seems to be no movement at all from the two sides of this dispute over the last few days," he said.
"We should consider asking the government and the trade unions to call in Acas, the conciliation service, to provide some basis for negotiations, because if anything the positions seem to have hardened over the last couple of days."
He said the intervention was needed avoid even further strikes.
Mr Taylor described the impact of thousands of junior doctors striking as "enormous".
He said: "Those services are stretched and there no question there will be a risk to patient safety, there will be a risk to patient dignity because we're unable to provide the kind of care we want."
He added: "It's an extremely worrying situation… The leaders I spoke to over the last few days are genuinely worried.
"Now to be facing this situation where those waiting lists are going to get longer, cancelling work, not being able to guarantee the level of care you want to provide – well that's heartbreaking for an NHS leader."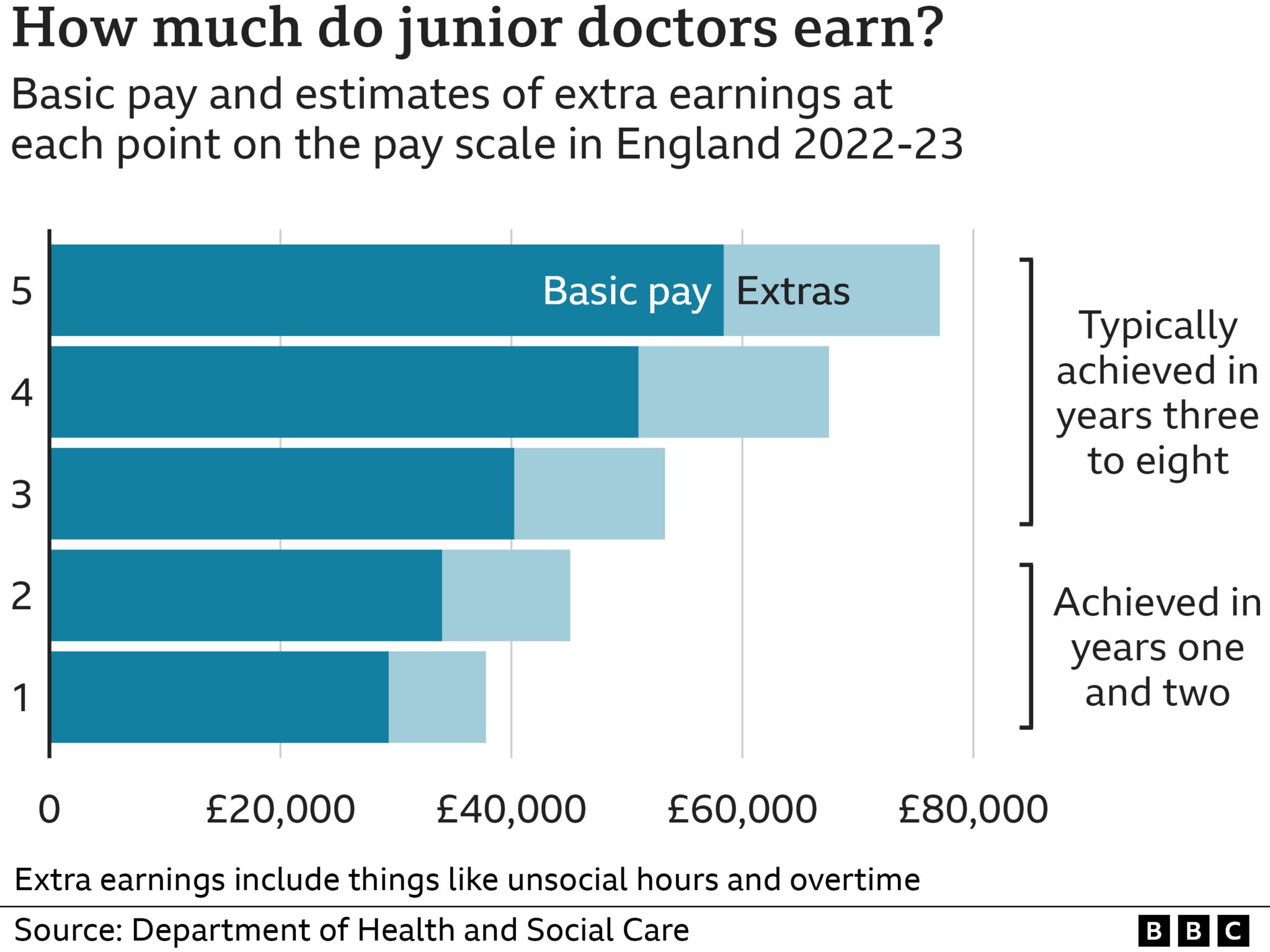 The BMA has refused to exempt any services, in contrast to nurse and ambulance unions who did agree to some exemptions in their recent strikes. But the BMA said plans were in place to pull junior doctors off the picket line if lives were in danger.
Mental health and some GP services will also be affected.
GP surgeries are suspending routine appointments for up to a week due to the strikes, according to the Telegraph.