The government has promised to make it easier for victims of crime in England and Wales to get justice.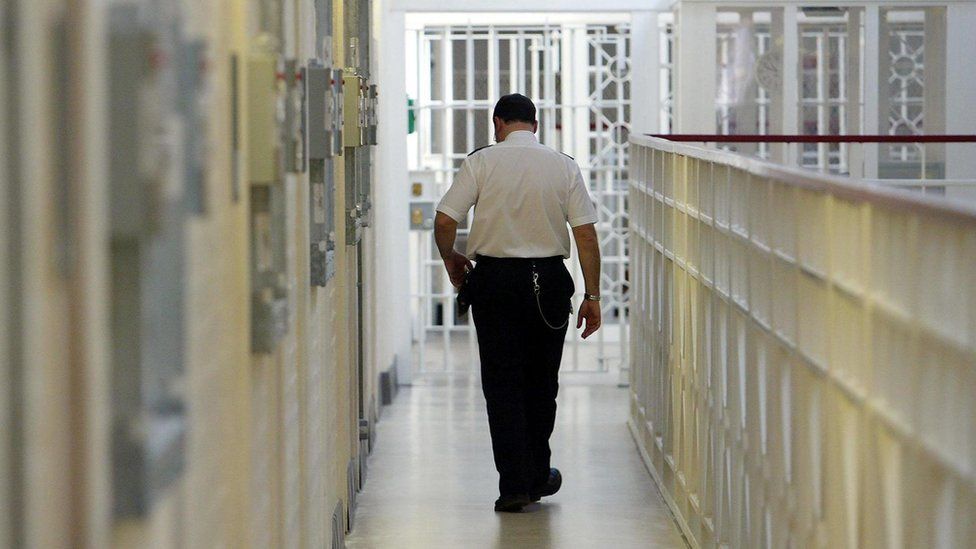 Ministers will be able to block the release of some prisoners and stop others getting married under new plans to plans to overhaul the parole system.
The idea is among measures in its Victims and Prisoners Bill, which is aimed at giving greater rights to victims of crime in England and Wales.
Ministers promise to make it easier for crime victims to get justice.
But critics fear efforts to improve life for victims will be lost in a bill which also combines parole reform.
Some victims of crime, especially of rape and sexual assault, feel that the criminal justice system has let them down as investigations are slow, and information scarce. Many do not make it to court. Those that do face further delays.
Now the government is promising new legislation to allow victims to be kept informed, and also to challenge decisions.
It will mean ministers can veto recommendations to release criminals including murderers, rapists and terrorists, the government said. Bids for freedom could be blocked on multiple occasions up until the end of a sentence.
Justice Secretary Dominic Raab told MPs that public protection would be the "exclusive focus" of the Parole Board decision-making process under the reforms.
The changes are in an effort to "stop a balancing exercise taking into account prisoners' rights", the Ministry of Justice said.
Mr Raab said: "Our reforms will improve the experience for victims from the first meeting with a police officer to the support they get in court. and we will refocus the parole system on its overriding duty to protect the public from violent and sexual criminals."
He acknowledged that the Parole Board did not like the changes, but he said he wanted to take the parole process in "a different direction" with the emphasis on public safety.
Those serving whole-life orders will be banned from marrying behind bars. These plans also follow an attempt by serial killer Levi Bellfield to marry in prison, and reportedly making a bid for legal aid to challenge the decision to block his marriage.
The 54-year-old is serving two whole-life orders for killing 13-year-old Milly Dowler, Marsha McDonnell and Amelie Delagrange, as well as the attempted murder of Kate Sheedy.
give ministers the powers to demand more inspections of the police, probation and prosecutors if they aren't acting in the interest of victims
simplify the process for victims making formal complaints
boost the role of the victims' commissioner by requiring criminal justice agencies to publicly respond to their recommendations and set out the rationale for accepting or rejecting them
explicitly designate children born as a result of rape as victims in their own right, making clear that they are entitled to access support services and information on their case
create a new Independent Public Advocate which will work in the aftermath of major disasters like Hillsborough, the Manchester Arena bombing and the Grenfell Tower fire.
Labour said it had been eight years since the Conservatives first promised this bill, "and now they've had to combine it with parole reform".
"Yet again, the Tories overpromise and underdeliver," said Labour's shadow victims minister Anna McMorrin.
"Victims are now waiting years for a trial because of record court backlogs, with criminals getting off scot-free at a record rate. Rape victims are suffering on average for three years as they wait to hear their case in court."
Diana Fawcett, chief executive at Victim Support, said the charity welcomed many of the measures in the Bill "which will make a real and meaningful difference to the experience of victims".
"But we are seriously worried that expanding its scope to include prisoners will be a distraction and delay it even further."
The End Violence Against Women Coalition (EVAW) said women and girls' confidence in justice agencies was at an all-time low because of their "persistent failures towards victims and survivors of rape, sexual violence and domestic abuse", and said it was concerned the Bill "will not transform victims' experiences without significant changes".
It said there was a "glaring absence of funding" in the bill and said it was concerned it was "creeping away from its intended aim of improving victims' experiences".
Director Andrea Simon said: "Recovery is an essential part of justice, and we need to ensure every survivor who needs help can access specialist support that is tailored to their needs" – but said we were a "long way from that being a reality".
A Parole Board spokesman said: "Public protection has always been, and will always be, at the heart of Parole Board decision-making, which is based on the evidence and the law.
"We are committed to working with the ministry and Parliament to ensure this important legislation receives the consideration that it richly deserves."