A group of MPs say they have assurances after seeking to toughen up rules for removing migrants in the Illegal Migration Bill.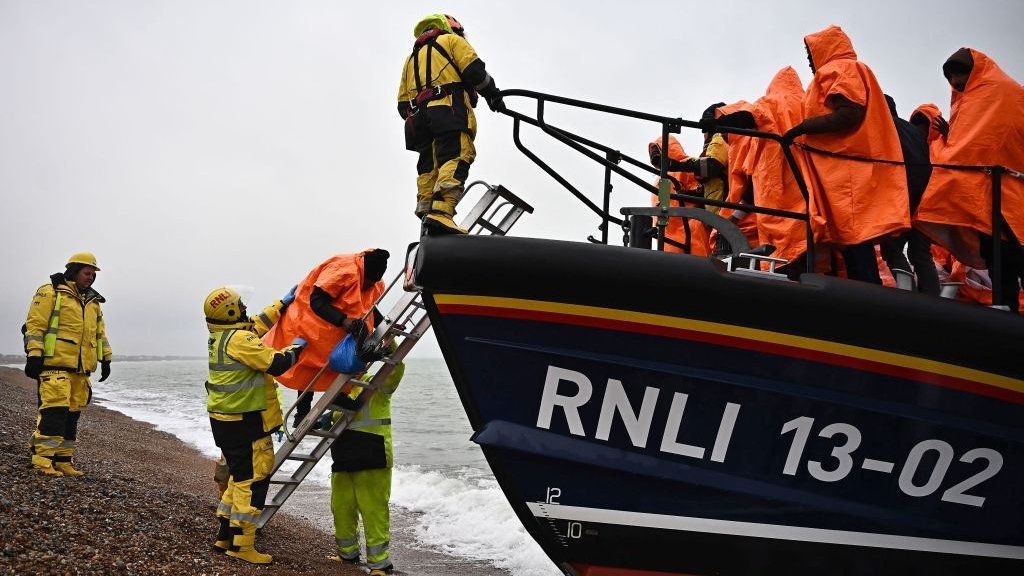 The government appears to have seen off a rebellion from backbenchers wanting to toughen up new rules for removing migrants.
A group of Conservative MPs had tabled several amendments to the Illegal Migration Bill, ahead of votes in the House of Commons later.
But they said they expected to withdraw their proposals, after receiving assurances about their concerns.
It follows talks between them and Home Secretary Suella Braverman.
The legislation, unveiled earlier this month, would prevent anyone entering the UK illegally from claiming asylum.
It is central to Prime Minister Rishi Sunak's pledge to "stop" small boats crossing the English Channel, but has provoked outrage among charities and opposition parties, which say it breaches international law.
Some Conservative MPs, however, believe it does not go far enough and tabled a series of amendments aiming to further toughen the bill.
Amendments they were supporting included one aiming to make it harder to challenge removal orders issued by courts.
Another would mean the duty to remove migrants would apply irrespective of any orders issued by the European Court of Human Right (EHCR).
The Strasbourg-based court, unpopular on the Tory right, blocked the the removal of migrants to Rwanda last year pending legal challenges.
Devizes MP Danny Kruger said that the group wanted further assurances that the power of the Strasbourg court would be further limited beyond what is already in the draft bill.
He wrote that the group had been encouraged by "assurances" offered by ministers that their concerns would be addressed ahead of the bill's next stage in the Commons, which is yet to be scheduled.
"On the expectation of receiving this commitment from ministers in Parliament today, we will not be pushing our amendments to a vote this week," he added.
It is not yet clear what assurances the MPs have been offered, with Ms Braverman expected to speak in the Commons later.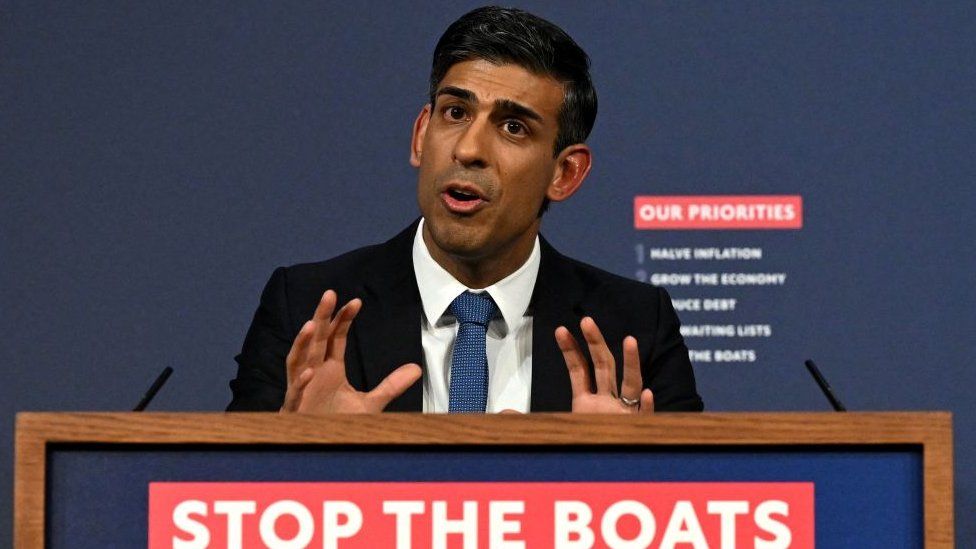 Meanwhile, a different group of Tory MPs are backing proposals that would force the government to create more safe and legal routes for asylum seekers before the rest of the bill could come into force.
They have been signed by former Brexit secretary David Davis and Dame Diana Johnson, the Labour chair of the home affairs select committee.
It would contrast with the approach favoured by Mr Sunak, who says getting "a grip on illegal migration" should come first before additional routes are established.
Other amendments supported by this group of Tory rebels include one to grant additional refugee family reunion rights, and one to stop the bill from removing legal restrictions on detaining unaccompanied children.
New powers
More than 45,000 people entered the UK via Channel crossings last year, up from about 300 in 2018.
Under the new bill, people removed from the UK would be blocked from returning or seeking British citizenship in future. Migrants will not get bail or be able to seek judicial review for the first 28 days of detention.
It will also place a legal duty on the home secretary to detain and remove those arriving in the UK illegally, to Rwanda or a "safe" third country – this will take legal precedence over someone's right to claim asylum.
In a letter to MPs following publication of the bill earlier this month, Ms Braverman conceded there is a "more (than) 50% chance" the bill is incompatible with international law.
It is expected to come up against opposition in the House of Lords, and subsequently expected to face a wave of legal challenges, whilst opposition parties have dismissed it as unworkable.