Terry Sanderson is suing Hollywood actress Gwyneth Paltrow over an accident in Utah in 2016.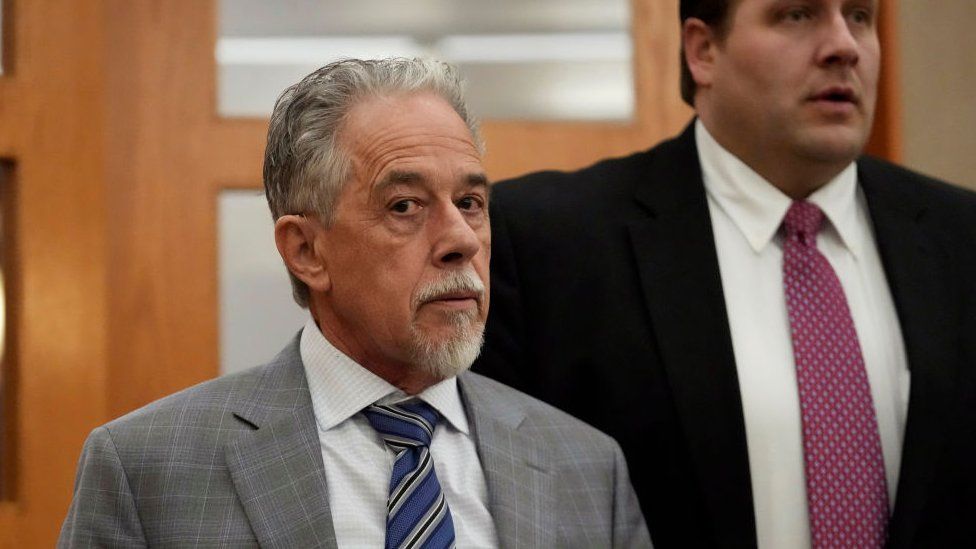 A man involved in a skiing crash with actress Gwyneth Paltrow has been "affected on many levels" by the resulting injuries, a court has heard.
A doctor who treated Terry Sanderson said he sustained a traumatic brain injury in the 2016 incident, and it "completely changed his life".
Dr Alina Fong was speaking on the third day of a civil trial in Utah.
Ms Paltrow's lawyers argue Mr Sanderson is to blame and point to medical conditions he had before the collision.
The Oscar winner and lifestyle influencer is countersuing over what her lawyers say is "utter BS".
Dr Fong, a neuropsychologist, told the court she first saw Mr Sanderson in May 2017.
He had been "struggling with concussion symptoms for a year and a half" since the incident, she told the court in a video deposition.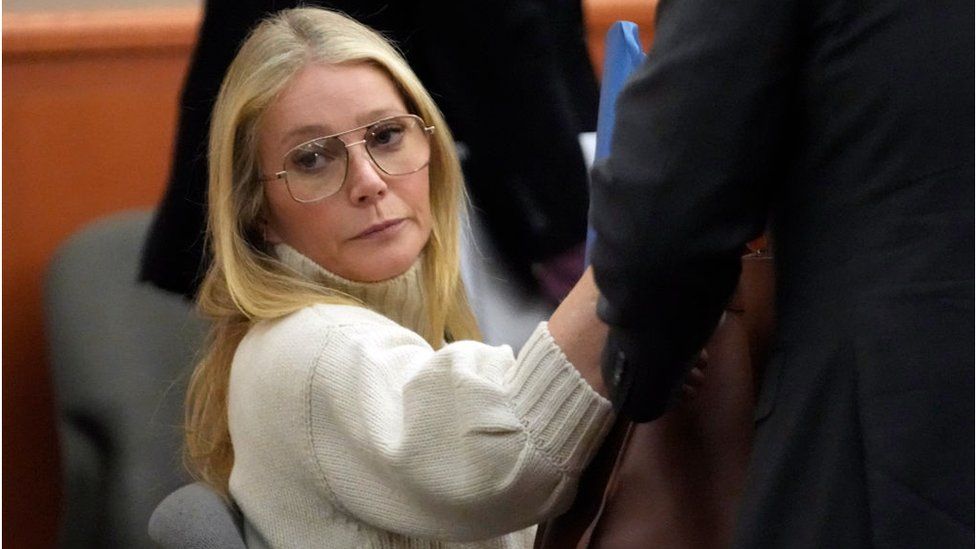 Dr Fong claimed Mr Sanderson reported a "myriad of symptoms", including "mood and personality changes, pain as well as headaches".
"According to Terry's report, these were quite significantly affecting his life," she said. "It was affecting his personal life, his family, relationships, his friendships, his ability to have self confidence. He was further isolating.
"It affected him on so many levels, especially for someone that was used to loving life and enjoying life and travelling and all that. By the time he came to me, that was pretty much gone."
Asked whether there was any indication he was faking symptoms, Dr Fong said there were "none whatsoever".
Mr Sanderson, 76, says he lost consciousness, suffering a concussion and four fractured ribs in the crash at Deer Valley Park in Utah. He is seeking damages of $300,000 (£244,000).
Ms Paltrow is seeking $1 in damages plus attorney's fees. Her lawyers have pointed to his existing conditions including vision and hearing loss from a stroke and occasional depression.
She is expected to give evidence on Friday.