The reality TV star's ex-partner was jailed for sharing explicit footage online without her consent.
Reality TV star Georgia Harrison says she felt she had "no option" but to go to court after explicit footage of her was shared without her consent.
Her ex-partner, Stephen Bear, was jailed for 21 months after being found guilty of voyeurism and sharing private sexual videos online.
The 28-year-old said seeing the footage on subscription site OnlyFans was "the final straw" for her.
She told the BBC the process of going to court was tough but "empowering".
Ms Harrison – who has waived her right to anonymity – started criminal proceedings against Bear, who she met on a reality show, in December 2020.
"I just felt it was the only option. I'd been pushed so far, and before I actually saw the video had gone viral on the internet, I'd already had multiple men telling me they had it shown to them," she told the BBC's Sunday with Laura Kuenssberg programme.
"So I think when I saw it was on OnlyFans, it was just the final straw for me."
Bear was given a restraining order to not contact Ms Harrison, who has appeared on Love Island and The Only Way Is Essex, for five years.
He was also ordered to sign the sex offenders' register and will be subject to notification requirements for 10 years.
Ms Harrison said she had been "living in fear" that Bear would sell more of the footage he had filmed. A six-minute clip was posted online but the original video was 20 minutes long.
"I was also very aware that people were viewing the whole thing, which was a lot harder for me to cope with," she said.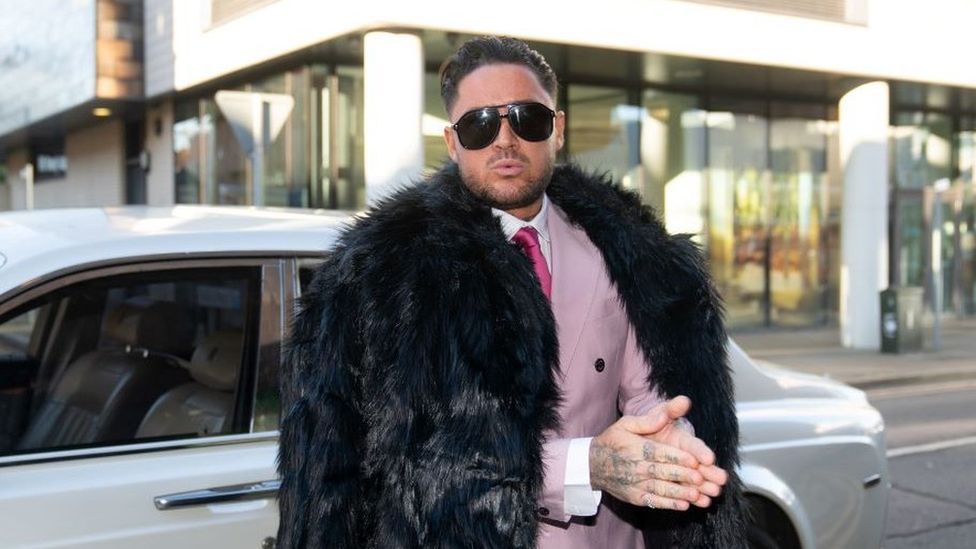 The incident "took away an innocent sort of spark" Ms Harrison had and made it difficult for her to trust others, she said.
While her case has "shocked the British public", she said incidents like this are actually "such a common thing" and she receives messages from at least five women going through a similar situation every day.
"You just wouldn't believe how big this is and how many people are affected by it", she added.
Ms Harrison said she has been "enjoying making a difference" through her work as a campaigner on this issue and would be interested in getting involved in politics.
Asked whether she would like to become the next prime minister, she joked: "We won't push it".
Sharing explicit footage without consent – also known as non-consensual pornography or image-based sexual abuse – was made illegal in 2015.
An amendment to the law was created in 2021, which also made threatening to release private sexual images and films an offence.
However it can be difficult to convict suspected perpetrators, due to the law requiring intent behind the release of pictures and videos – either to cause distress or embarrassment.
Ms Harrison is calling on the government to remove the requirement to prove intent from the law.
"I think if you are sharing explicit images or videos without consent – it's very obvious that it will cause distress.
"If they were to change it and take that out I think a lot more victims would have a chance of getting some justice, like I did," she said.