Proposed laws will target murderers with a history of controlling behaviour towards victims.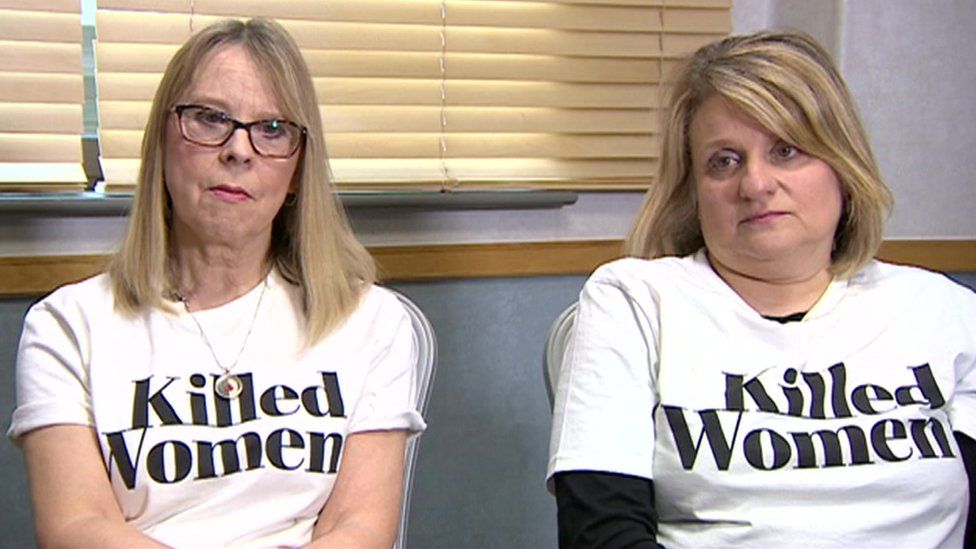 Murderers with a history of coercive behaviour towards their victims or who use extreme violence could face tougher sentences under new proposals.
Judges will be able to consider these aggravating factors when sentencing killers, the Ministry of Justice said.
Justice Secretary Dominic Raab said this would mean "longer jail sentences for those who kill women in the home".
But campaigners called for the government to go further by introducing a 25-year sentencing starting point.
Carole Gould and Julie Devey, whose daughters were both murdered by ex-partners, welcomed the changes but told the BBC they would wait to see what weight the aggravating factors were actually given in court.
The proposals come after recommendations made in a review into domestic homicide sentencing by barrister Clare Wade.
Full details of the new laws are yet to be revealed but Mr Raab said tougher sentences would be given by taking into account specific factors involved including "controlling and coercive behaviour or cases involving particular savagery known as 'overkill'".
Ms Wade, who was the defence barrister for Sally Challen – the first woman to have her murder conviction quashed under coercive control laws – found the current sentencing framework did not reflect that many domestic killings are preceded by years of abuse.
Controlling or coercive behaviour became an offence under the Serious Crime Act 2015 and includes economic, emotional or psychological abuse and threats alongside physical or sexual violence.
More than half of the murder cases looked at in the Wade Review involved controlling or coercive behaviour.
Ms Gould told the BBC she would like to see a 25-year starting point for jail sentences where overkill – where massive injuries are inflicted on the victim, more than would be needed to kill them – was a factor, which she said would have doubled her daughter's killer's sentence.
Ellie Gould, from Wiltshire, was stabbed to death by Thomas Griffiths, then 17, in 2019. He was jailed for 12-and-a-half years, with his age a factor in his sentence.
"In Ellie's case she was strangled and then she was stabbed 13 times. So these murders are particularly violent and brutal and I think we need to push to make sure that's recognised in the sentencing," she said.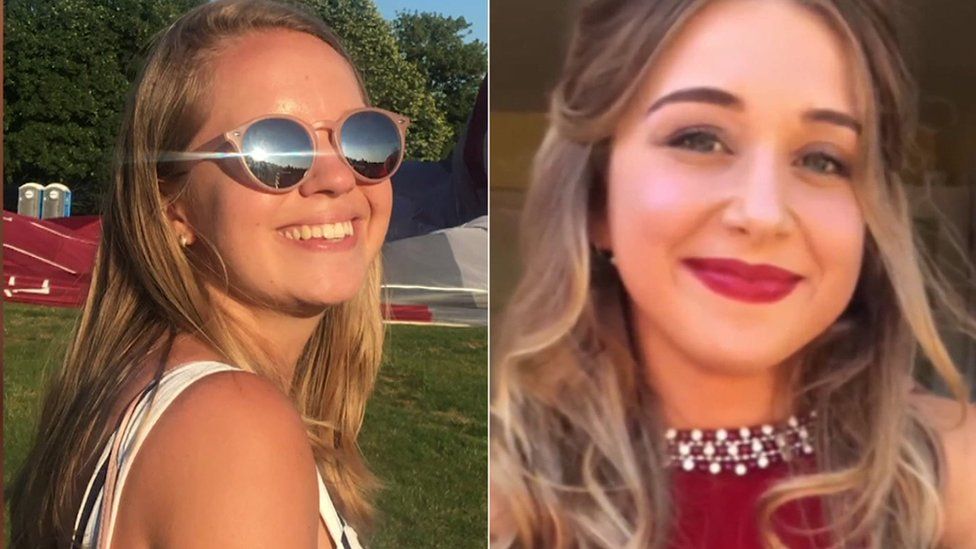 Ms Devey, whose daughter Poppy Devey Waterhouse was stabbed 49 times in 2018, said the problem would be how much extra time was added on for the new aggravating factors.
"It's our view that these are very dangerous people and they are as dangerous as people who take a weapon to the scene of the crime and are given 25 years," she said.
The government will launch a public consultation to determine if a 25-year minimum sentence should be applied to murder cases with a history of coercive or controlling behaviour.
Patrick Ryan, chief executive of domestic abuse support service Hestia, said he welcomed the recognition of other forms of violence including coercive control.
"Survivors often tell us that they have endured years of abuse before physical violence escalates and it's right that we take this into account when sentencing," he said.
The Sentencing Council has also been asked to review the manslaughter guidelines to explain to judges that there should be longer jail terms in cases where deaths occur during rough sex.
Conservative MP Laura Farris, who had called for ministers to introduce a minimum 12-year sentence for sexually motivated manslaughter, said she was "delighted" by the news.
"The last few years have seen some appalling cases where men have received derisory sentences for brutal killings including strangulation. The announcement recognises the gendered nature of these crimes, and the fact they are often part of wider patterns of domestic abuse," she said.
The announcement comes two days after the High Court ruled Mr Raab unlawfully issued a policy banning prison and probation staff from recommending whether prisoners were suitable for release to the Parole Board, which may have led to people being wrongly freed.
On Wednesday, senior judges upheld a legal challenge brought by two serving prisoners who were awaiting parole hearings over whether they could be released on licence.
A Ministry of Justice spokesperson said the result was "disappointing" and the department was considering its legal options.