It means the three-day walkout is the most disruptive NHS strike yet this winter.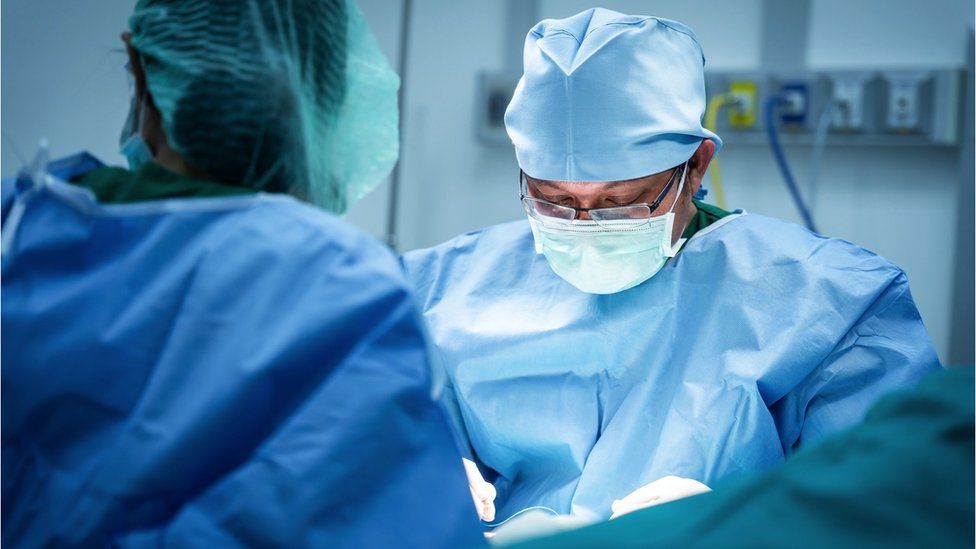 More than 175,000 patient appointments and procedures had to be cancelled in England when junior doctors went on strike this week, figures reveal.
That makes it the most disruptive NHS strike yet this winter.
Tens of thousands of medics took part in the 72-hour walkout, which began on Monday, with more senior hospital colleagues asked to cover.
Emergency care was provided by consultants but many planned, non-urgent treatments were rescheduled.
NHS England medical director Prof Sir Stephen Powis said: "Despite the huge efforts that NHS staff made to keep patients safe and minimise disruption, this strike was on an unprecedented scale and had a greater impact than all the other industrial action we have seen so far this winter combined.
"Over 175,000 appointments and procedures were rescheduled to protect emergency, critical and urgent care for patients, which will inevitably impact on efforts to tackle the Covid backlog."
Some of the delayed appointments and procedures will include hip and knee operations, as well routine checks for patients with conditions such as diabetes and even cancer.
The NHS has been trying to tackle a backlog made worse by Covid – there are still 7.2 million people on waiting lists for treatment in England.
Nurses, ambulance workers and physios have also staged strikes this winter, but have now paused action while they consider a pay offer from government.
It is understood the British Medical Association (BMA) will meet ministers next week for preliminary talks, which might pave the way for more substantive negotiations.
The Department of Health and Social Care said: "We deeply regret that over 175,000 appointments and procedures were cancelled this week, despite our offer to start formal talks on the condition strikes were paused."
A spokesperson added it was seeking a "fair settlement which recognises the crucial role of junior doctors and the wider economic pressures facing the UK".
The junior doctors' pay dispute is far from resolved, with the BMA calling for a 35% pay rise, which it argues will reverse 15 years of cuts.
Junior doctors represent nearly half of the medical workforce in England and include those who have just graduated from university through to some with 10 years of experience.
Two-thirds of junior doctors are members of the BMA.
The latest figures suggest at least 86,000 were involved in the industrial action this week.
Dr Vivek Trivedi and Dr Rob Laurenson, the co-chairs of the BMA Junior doctors committee, said: "Every day junior doctors despair as they see operations cancelled and treatment postponed for the millions on the waiting lists because our health services are in crisis.
"But rescheduling appointments as a result of the strike action could have been avoided if the Health Secretary had come to the table and negotiated an agreed settlement with us before any strike action was taken.
"The NHS had more than two months' notice that we would strike for 72 hours if the ballot was successful; the government has been in no doubt about our campaign for full pay restoration for over six months and this has been borne out by the number of junior doctors in England who have taken part in the industrial action."
Related Internet Links
The BBC is not responsible for the content of external sites.