Products containing pholcodine to be recalled over the risk of a rare, but serious allergic reaction.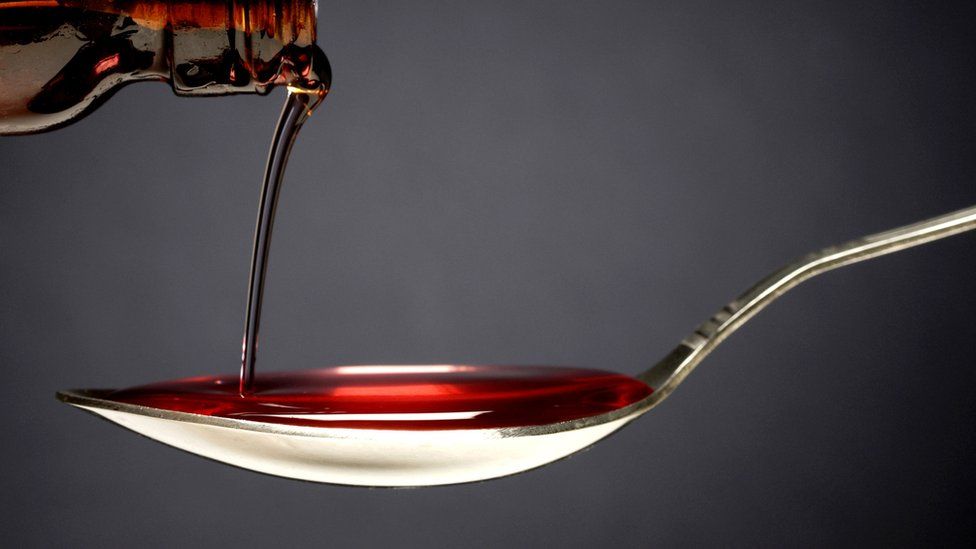 Certain cough medicines sold behind the counter at pharmacies are being withdrawn over safety concerns.
Health experts say there is a very rare chance of people experiencing an allergic reaction linked to an ingredient called pholcodine.
People should check the packaging of any cough tablets or syrups they have at home to see if pholcodine is listed.
If it is, talk to your pharmacist about getting a different medicine.
The products do not need a prescription but cannot be bought without chatting with the pharmacist.
Boots Night Cough Relief Oral Solution, PL 00014/0230
Boots Dry Cough Syrup 6 Years+
Boots Day Cold & Flu Relief Oral Solution
Cofsed Linctus
Care Pholcodine 5mg/5ml Oral Solution Sugar Free
Galenphol Linctus
Galenphol Paediatric Linctus
Galenphol Strong Linctus
Covonia Dry Cough Sugar Free Formula
Pholcodine Linctus Bells Healthcare 5mg Per 5ml Oral Solution
Numark Pholcodine 5mg per 5ml Oral Solution
Well Pharmaceuticals Pholcodine 5mg per 5ml Oral Solution
Superdrug Pholcodine Linctus BP
Strong Pholcodine Linctus BP
Pholcodine Linctus BP
Strong Pholcodine Linctus BP
Related Internet Links
The BBC is not responsible for the content of external sites.