A committee of MPs is investigating whether the former PM misled Parliament over the scandal.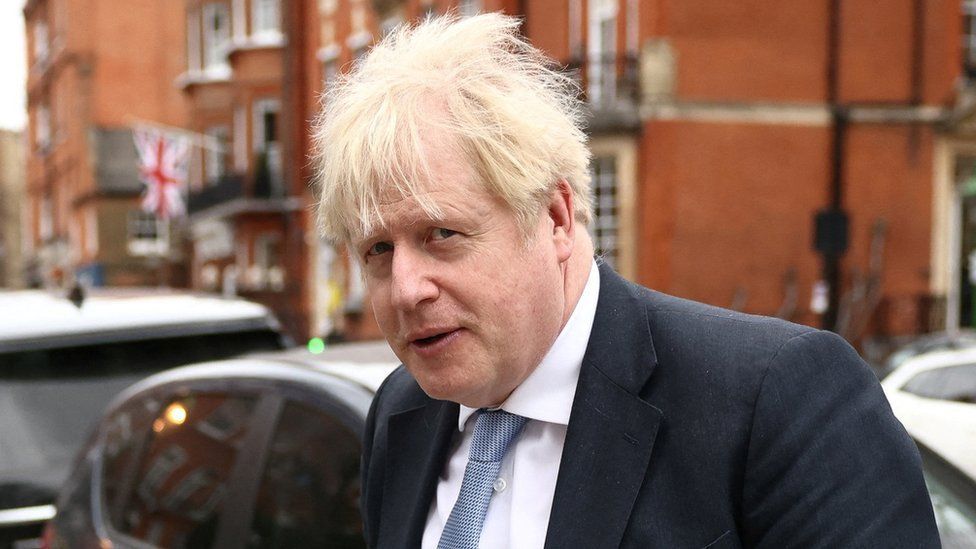 Boris Johnson will give public evidence about whether he misled MPs over Partygate on 22 March, the Privileges Committee has confirmed.
The former prime minister will be questioned by the cross-party committee from 14:00 GMT in a televised session.
But Mr Johnson has rejected this and said he believes the process will "vindicate" him.
Reports of gatherings in government buildings during Covid lockdowns first emerged in late 2021.
On several occasions, Mr Johnson, who was then prime minister, told the Commons the rules had been followed and he has denied deliberately misleading Parliament.
However, an investigation by senior civil servant Sue Gray found widespread rule-breaking had taken place and a police inquiry led to 83 people, including Mr Johnson himself, being fined for attending events.
The Privileges Committee's initial report said it had seen evidence that "strongly suggests" Covid rule breaches would have been "obvious" to Mr Johnson.
The committee, which is chaired by Labour's Harriet Harman, is made up of four Conservative MPs, two Labour MPs and one SNP MP.
If Mr Johnson is found to have misled Parliament, the committee will recommend how he should be punished, with the House of Commons voting on this.
Potential punishments range from ordering him to apologise to suspension from the Commons. If he is suspended for more than 10 days, this could trigger a by-election in his constituency.