Work is under way to remove two further properties, with one already demolished due to coastal erosion.
Two homes close to the cliff edge in Norfolk are being demolished today after the sandy cliffs beneath them eroded.
Residents have already left their chalets in The Marrams in Hemsby.
Some of the properties are within 1m (3.2ft) of the cliff edge and at risk of collapse.
Nicolette, who was passing by as the second of the three homes was being pulled down, described it as "brutal" and said it was an "emotional experience" watching it.
She said: "People lived there, they enjoyed their times there and to see what coastal erosion is doing to not only the nature, the environment, but people's lives is really sad."
Trevor, who was with her, added: "I guess these people have seen it coming slowly for a number of years but it's happened so much quicker than people ever expected."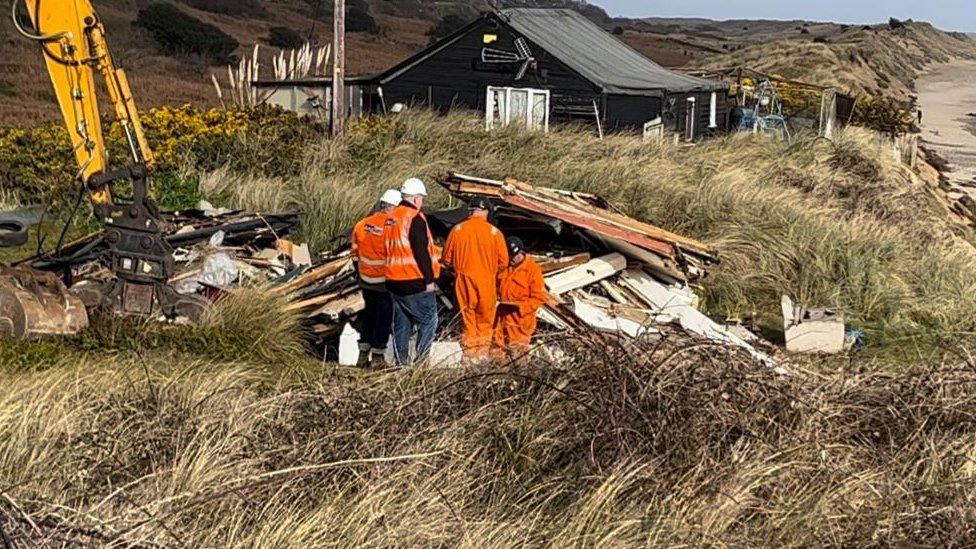 Sue, whose property was the first to be taken down, said it was "soul destroying".
Along with her neighbours, she spent Saturday morning hurriedly packing up her belongings before the demolition teams moved in.
Sue said she wished more could have been done to save her home of three years.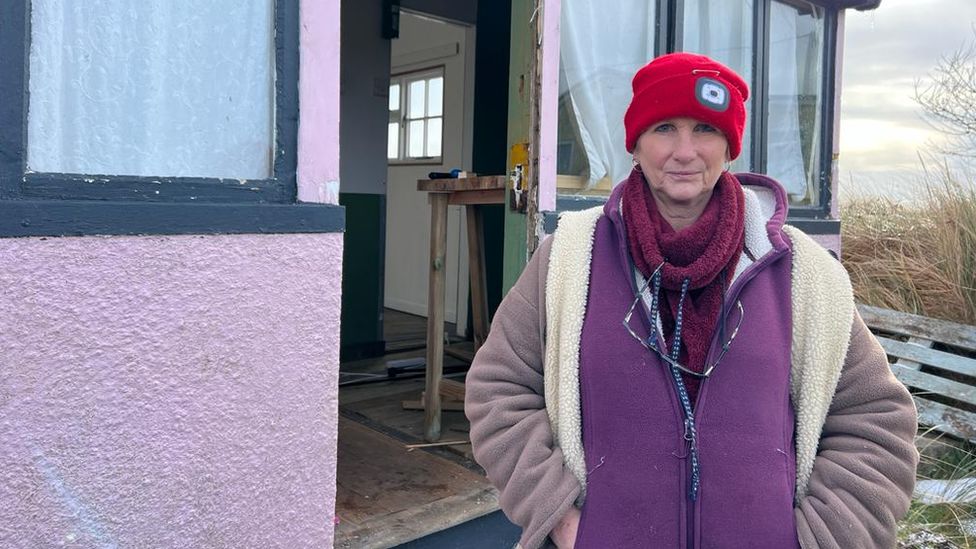 Watching her house being destroyed with her head in her hands, she said: "We've got some very happy memories there because it's got lovely energy to it, lovely atmosphere."
This time last week there was up to 20ft between her property and the cliff edge, and then there was just 3ft.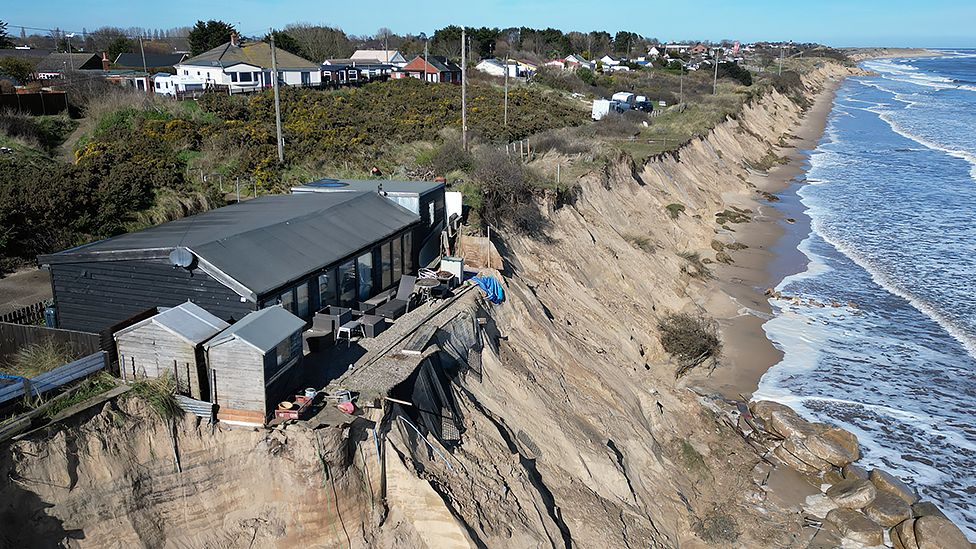 Demolition work is taking place on the north side of Hemsby gap in the direction of Winterton-on-Sea.
The gap is a break in the dunes that is used by the lifeboat crew to access the beach.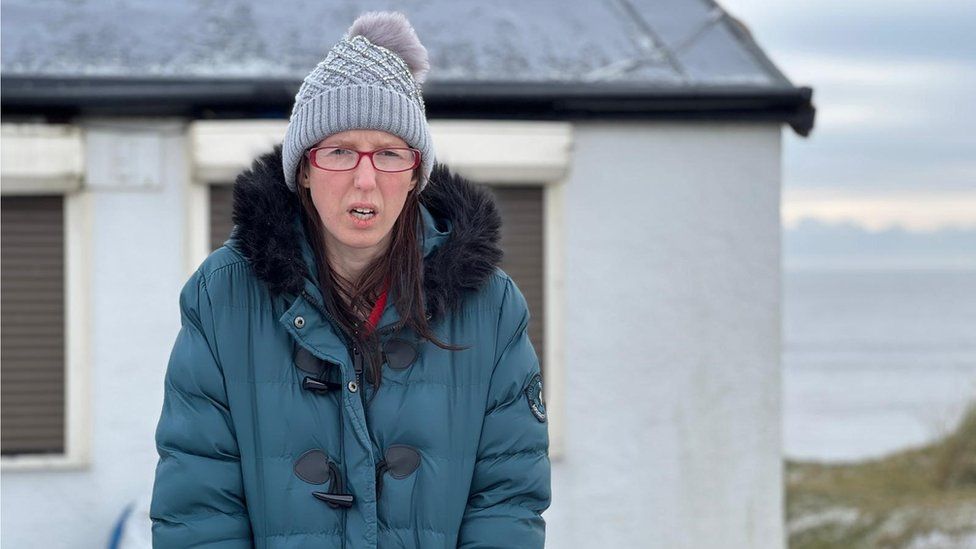 Mary Withey was not there as her home was demolished.
She said on Saturday she and her partner "had got what we can" before the teams moved in.
"I'm not OK with it, it's been my home, I don't want to move… it's very sad," said Ms Withey, who has lived in her house for four years,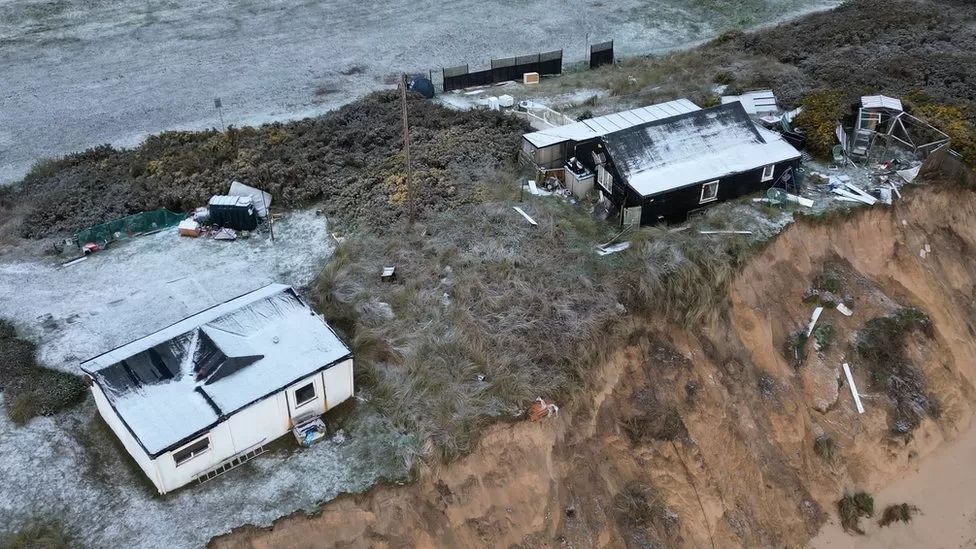 Jane Beck, head of property and asset management at Great Yarmouth Borough Council, said it was "extremely sad" for those involved.
"We're trying to do everything we possibly can to help them through that process," Ms Beck said.
The beach and surrounding area at Hemsby should be avoided, she added, and she urged people to stay away for their own safety.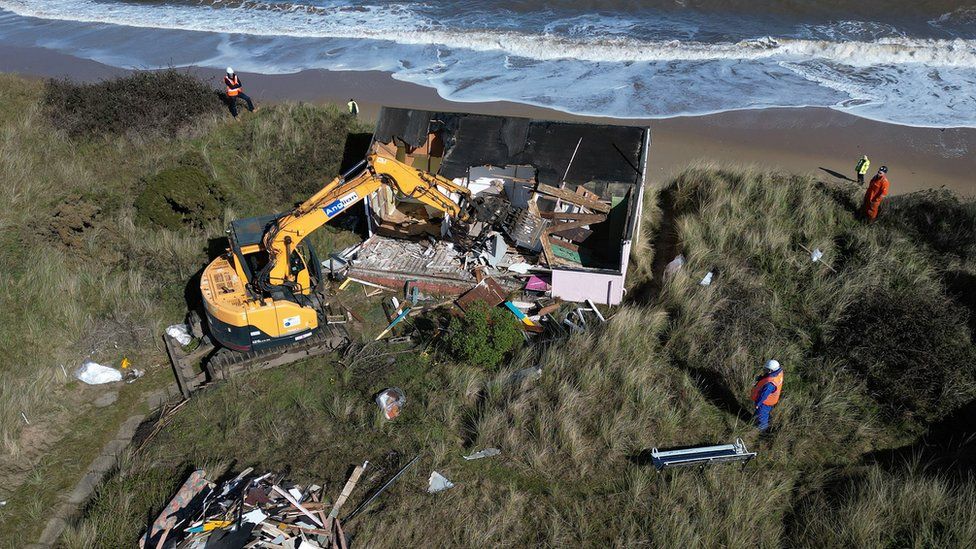 The only access road to properties on the Marrams has also been cordoned off and is expected to collapse.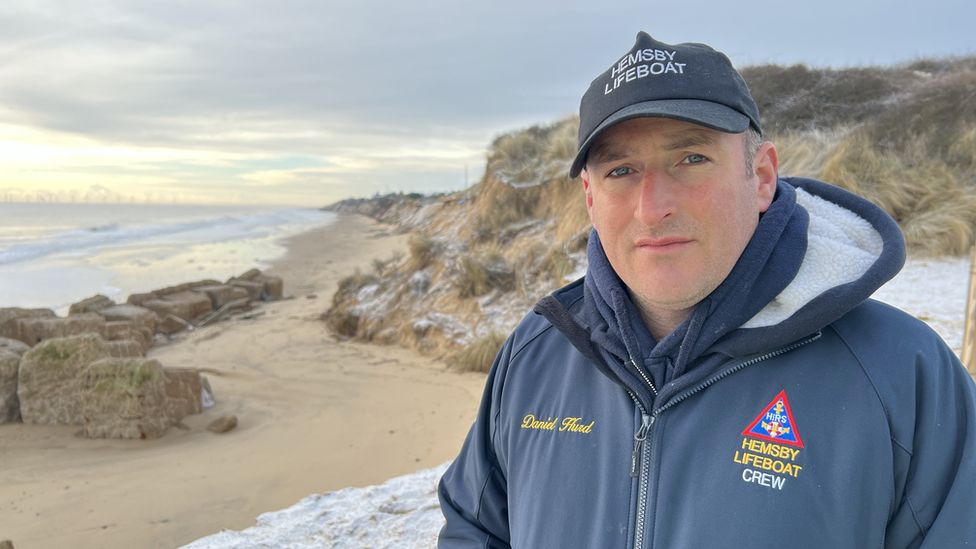 Great Yarmouth Borough Council's chief executive, Sheila Oxtoby, said the authority was looking to bring some rock on to the beach to protect the road access to a number of other properties as a "temporary solution".
It is understood 1,900 tonnes of granite are due to arrive on Wednesday.
Hemsby Lifeboat coxswain Daniel Hurd, however, said the current situation could have been resolved earlier.
He said: "I just think it's absolutely ridiculous, this has been an emergency for years and it's taken this weekend for them to see it's an emergency to then get a rock berm put on the beach."
But the council said it was a "real minefield of making sure that what local government and the authorities do is the correct line of procedure".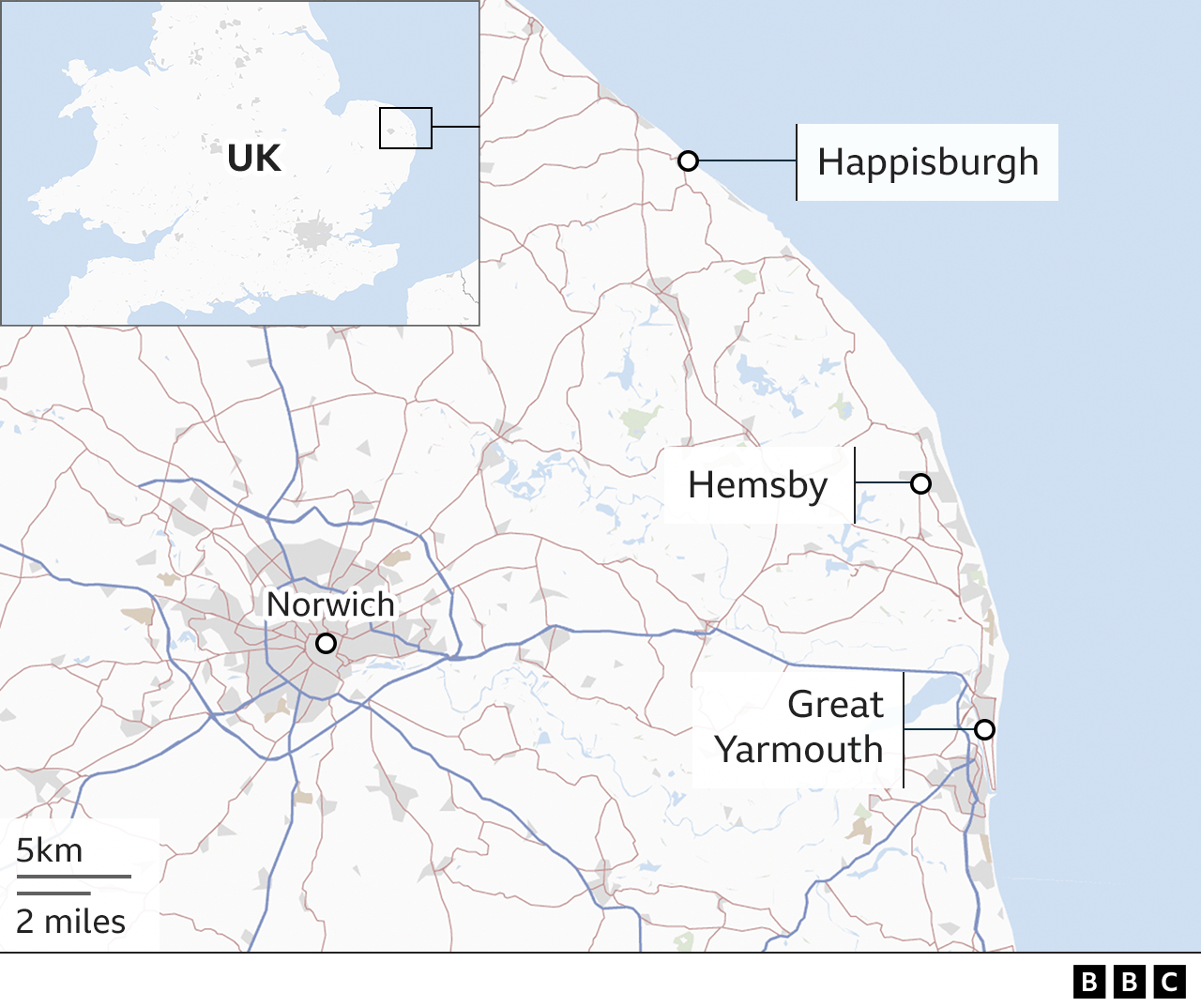 Hemsby, near Great Yarmouth, is home to about 3,000 people and was once home to a Pontins holiday camp.

Related Internet Links
The BBC is not responsible for the content of external sites.