The chancellor says the government can make a "big difference", ahead of Wednesday's Budget.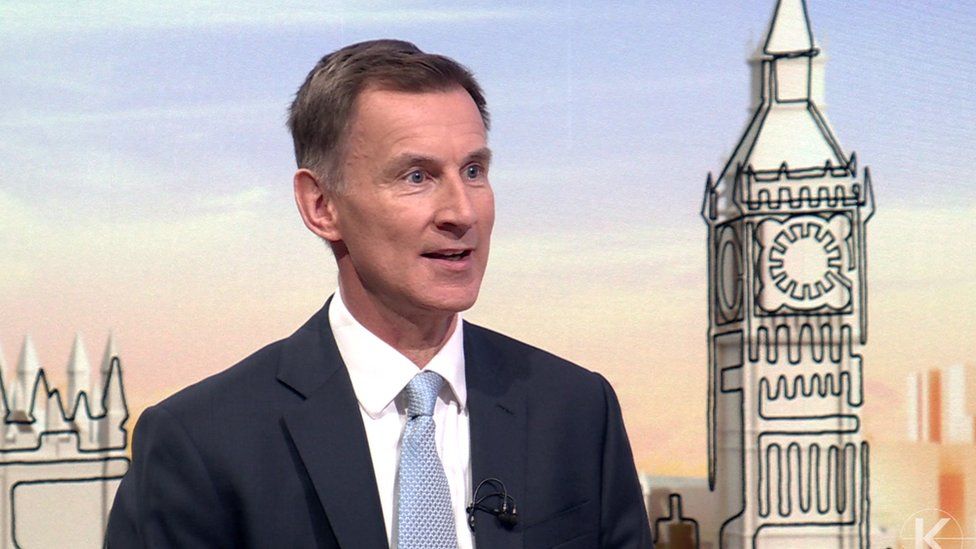 The chancellor has vowed to help reduce the cost of childcare at Wednesday's Budget, as part of a wider drive to help people into work.
Jeremy Hunt told the BBC costs were stopping some parents taking a job – and said the government could make a "big difference" to ease them.
He has already announced that families on benefits will receive government childcare support up front.
But he said the government would not be able to increase support for all.
Further help for families that don't qualify for universal credit would be "expensive," he told the Sunday with Laura Kuenssberg programme.
He added that ministers "would like to help everyone" – but added: "You can't always do everything at once."
The government has already announced a plan to speed up childcare support payments to parents on universal credit will feature in the Budget.
Currently people in England, Scotland and Wales who are eligible have to pay costs themselves and then claim a refund.
The current £646-a-month per child cap on support for universal credit claimants is also expected to be increased by several hundred pounds.