The Hollywood actor's long career was overshadowed by accusations that he murdered his wife.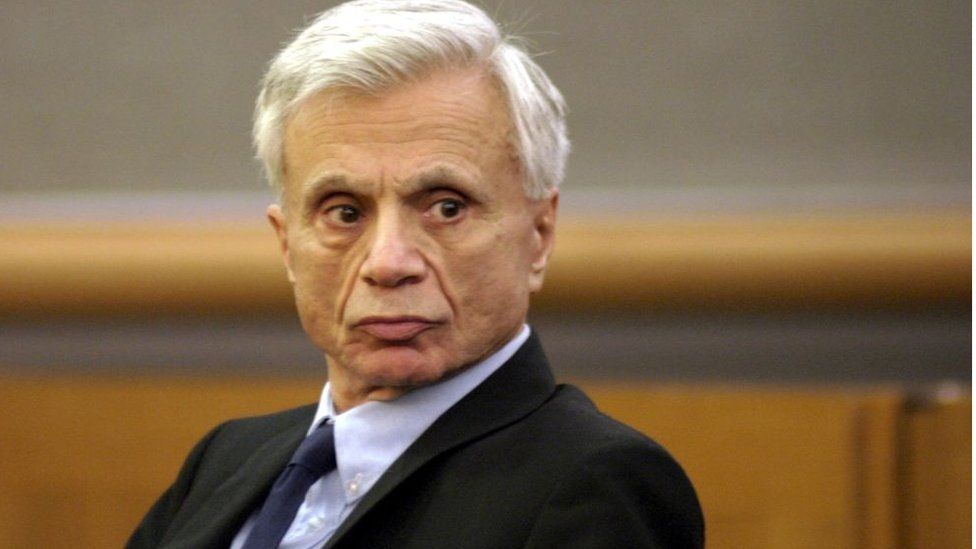 Actor Robert Blake, whose long career was overshadowed by accusations that he murdered his wife, has died. He was 89.
He was known for roles in TV series Baretta and the film Lost Highway but his career struggled following his wife's 2001 shooting death.
He was charged in her murder and acquitted, but was later found liable for her death in civil court.
He died "peacefully with family and friends" his family said in a statement on Thursday.
A statement released by his niece, Noreen Austin, said he died from heart disease.
As a child, the native of New Jersey got his start by appearing in the Our Gang comedy series.
He also acted in classic film The Treasure of the Sierra Madre and the 1967 adaptation of Truman Capote's novel In Cold Blood.
Once considered among the greatest actors of his generation, his career never recovered after his arrest.
Mr Blake's wife was alone in the actor's car in the Studio City neighbourhood of Los Angeles when she was shot.
The actor had told police he had left her alone to return to the restaurant where they had just dined to retrieve a gun he had left behind, and found her dead.
Four years after her death, including a year of Mr Blake awaiting trial in jail, a jury in LA found him not guilty of her murder.
Many comparisons were made at the time to the trial of celebrity OJ Simpson, who had been acquitted for murdering his ex-wife in Los Angeles 10 years earlier.
Mr Blake had always maintained his innocence.