Nurse Lucy Letby is accused of murdering the baby boy's two brothers days after they were born.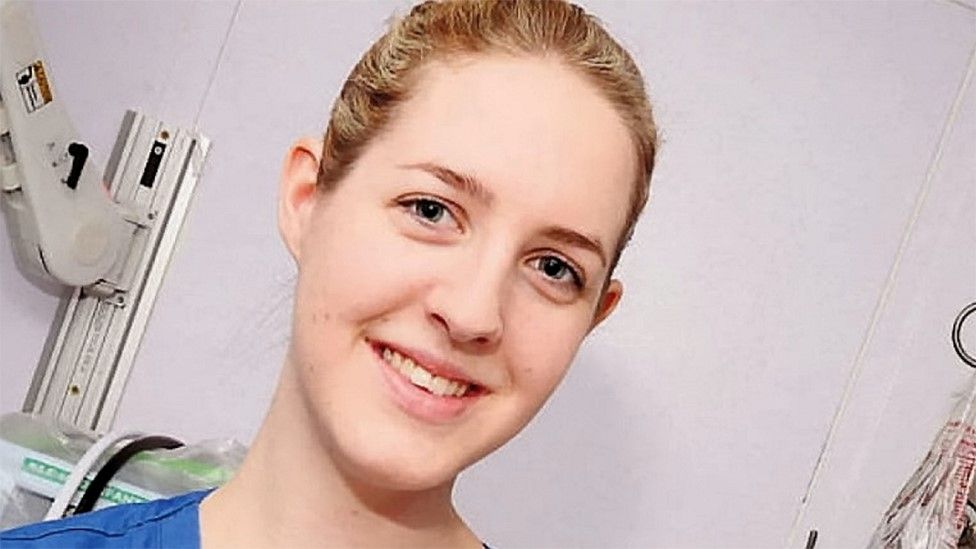 The parents of baby triplets begged for their surviving son to be transferred to a different hospital after his two brothers both died within 24 hours, the trial of nurse Lucy Letby has heard.
The 33-year-old is accused of murdering the two baby boys by injecting them with air in the days after they were born in June 2016.
Ms Letby, originally from Hereford, is charged with murdering seven babies and attempting to murder 10 others.
Manchester Crown Court heard the triplets, who cannot be named for legal reasons, were born one minute apart at the Countess of Chester Hospital and each weighed about 4lb (1.8kg).
They were in good condition at birth and were cared for on the hospital's neonatal unit, the jury was told.
'State of panic'
In a statement read to the court, their mother recalled the moment she first learned there was something wrong when they were two days old.
She said the neonatal unit "was a scene of chaos" and in the intensive care room "lots of medical staff were rushing around… the staff seemed to be in a state of panic and it didn't seem to be controlled".
Their mother said the baby – known as Child O – had a swollen body while their father said his stomach "looked like [the film character] ET".
In a video interview, which was played to the jury, he cried and pointed to his hand as he explained: "You could see his veins were all bright, bright blue.
"All of them were different colours. It looked like he had really bad prickly heat.. you could see something through his veins."
The court heard that Child O died that evening.
His mother said: "The whole episode came like a bolt out of the blue.
"On the face of it everything had been going so well, it was never explained to us how it happened. As a family we were naturally devastated."
She added that they had been told that there would be one nurse looking after each baby, but a student nurse from Chester University had been closely involved with their care.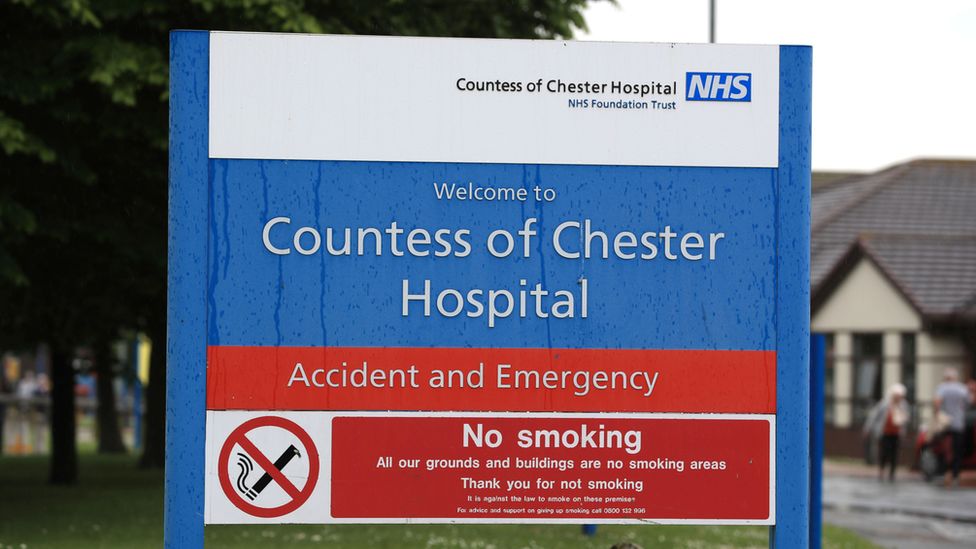 The jury heard that 24 hours later the same kind of emergency happened with the second triplet – known as Child P – and their mother said it was "like deja vu".
The babies' father said that as medical staff tried to save his son "it was pandemonium and absolutely mental – it was worse than the day before".
Child P is said to have looked similar to his brother, with discolouration and prominent veins, although his stomach wasn't swollen, the court heard.
He died that evening, just under 24 hours after his brother.
The court heard their parents begged a hospital transfer team to take their third triplet to another hospital.
Their father said: "We said there's no way he's staying at this hospital.
"If you don't take him, we'll take him ourselves."
The jury was told the baby was moved to another hospital following their request.
The babies' parents said Ms Letby had brought the bodies of the two deceased babies to them, and had dressed them and made memory boxes.
Their mother said: "Lucy was extremely upset and emotional and in pieces and almost as upset as we were.
"She brought [the babies] to see us in a cooling basket. She was in floods of tears."

Related Internet Links
The BBC is not responsible for the content of external sites.