The boss of London's biggest estate agency says a lack of available properties is driving people further out.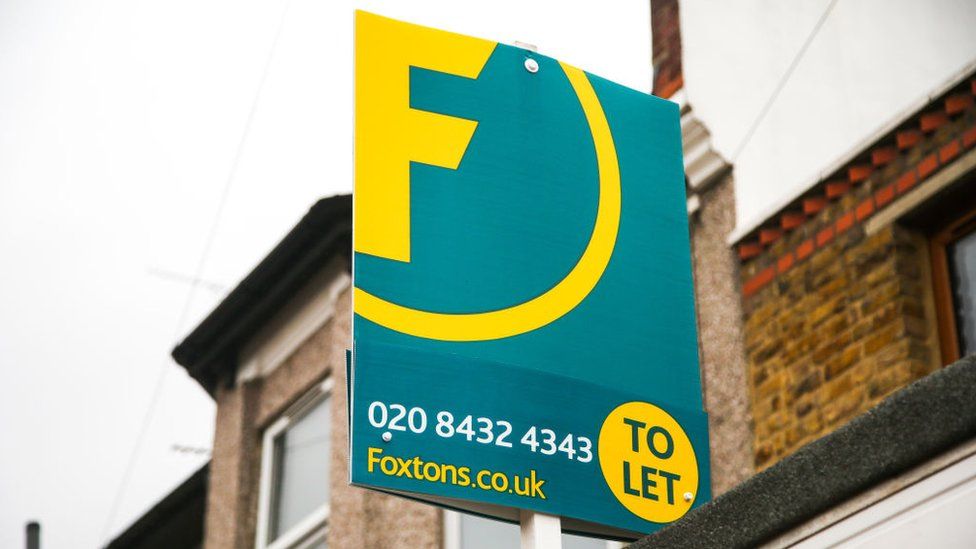 The boss of London's biggest estate agent has said the lack of rental options in the capital is so "dramatic" people will need to move further out.
"We absolutely don't welcome this but people are going to have to move," Foxtons chief executive Guy Gittins told the BBC.
People who are being priced out will "have to compromise on the property type or location," he said.
It came as Foxtons reported its annual profits had doubled in the past year.
Rising rents have been blamed for driving renters out of London. But Mr Gittins said a mismatch between supply and demand was the real problem.
"The main issue is not affordability for the majority of the market – it's the stock issue," he told Radio 4's Today Programme.
Mr Gittins put the "unhealthy" supply and demand challenges down to recent policy decisions.
In its update to investors, Foxtons said the housing market relied on the availability of mortgage financing. It noted that interest rates had increased globally last year, with the UK impacted "in particular" by the government's "mini budget" last September. In the immediate aftermath, there was a drop in buy-to-let mortgage deals with many property investors reliant on interest-only mortgages hit by the volatility. Foxtons said this was likely to "adversely affect affordability" in the housing market.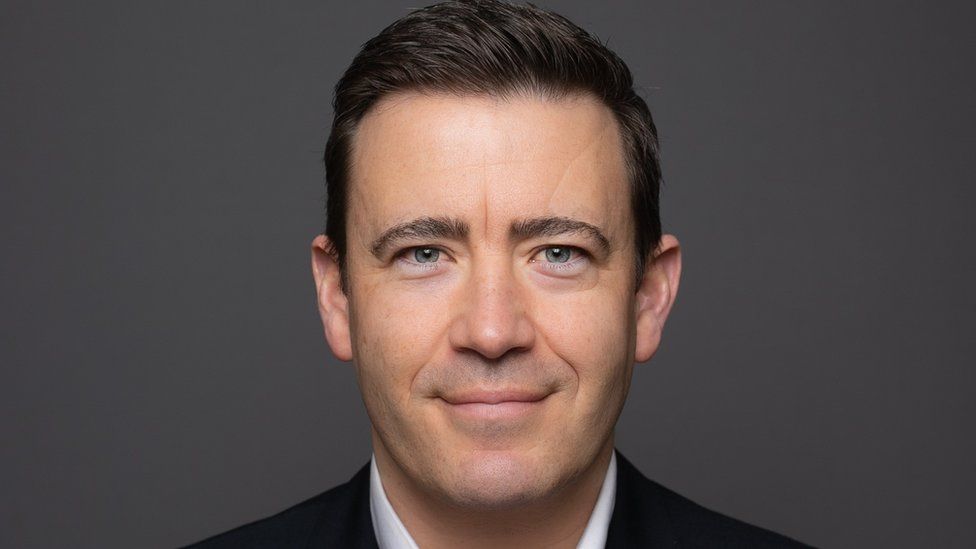 He predicted the shortage in the market would continue for the next two to three years.
But Foxtons expects sales activity, which has slowed in the last six months, to improve in the latter part of this year.
"Mortgage rates have started to reduce in recent weeks and buyer activity is picking up, which may result in a more favourable sales market in the latter part of the year," the company said in a statement.
Rental site SpareRoom said the number of renters versus rooms available in London and its surroundings was higher this month compared to the same time last year.
According to its data, there were five active renters for each room available, versus two last March. The number was as high as eight per room in September 2022.
'Record high'
"The last 12 months has seen rents across the UK hit record highs and, unless new supply comes into market over the coming months, it's hard to see how those rents will come down," SpareRoom director Matt Hutchinson told the BBC.
"High rents not only make it difficult for tenants who need to move now, it also means that many stay put to avoid paying more rent," he added.
However, fresh figures from the Halifax suggest the situation has improved somewhat. Average UK property values increased by 1.1% on a monthly basis in February, it said, accelerating from 0.2% growth in January.
Kim Kinnaird, director at Halifax Mortgages, said: "Recent reductions in mortgage rates, improving consumer confidence, and a continuing resilience in the labour market are arguably helping to stabilise prices following the falls seen in November and December.
"Still, with the cost of a home down on a quarterly basis (by 2.5%), the underlying activity continues to indicate a general downward trend.
Earlier this month, property portal Rightmove found that house hunters are looking in a wider geographical area compared to before the pandemic, with increased searches for more properties in cheaper areas further afield.


On Radio 4 and 5 Live we're looking in depth at rented housing in the UK and we want to hear your stories for our Rental Health project at the end of March.
What impact is the cost of rent having on you? If you are looking for somewhere to rent are you having to queue to view? What conditions are you living in? If you are a landlord, what pressures are you under?
If you are reading this page and can't see the form you will need to visit the mobile version of the BBC website to submit your question or comment or you can email us at HaveYourSay@bbc.co.uk. Please include your name, age and location with any submission.