Age UK says people on the meters pay more for their energy than those who are on direct debits.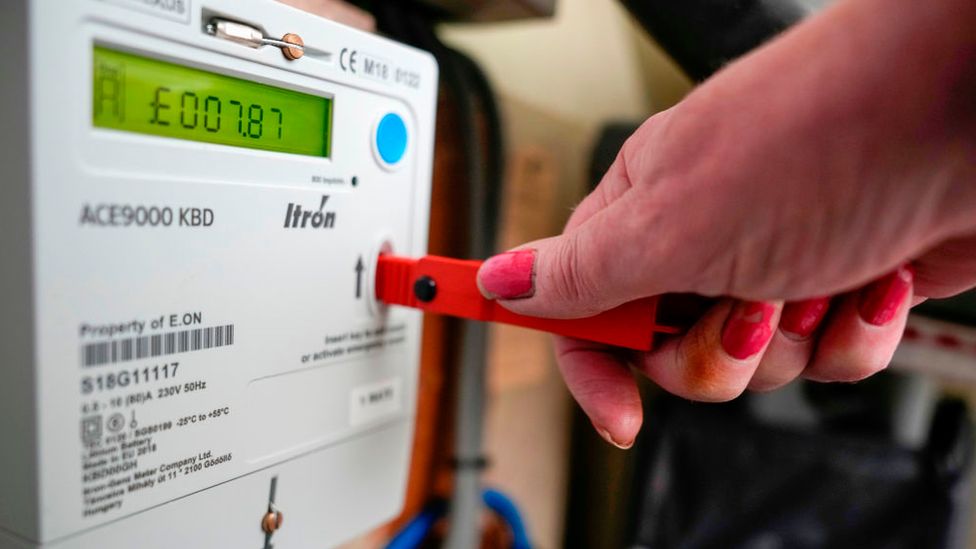 A leading charity has called for an amnesty on prepayment meters that would allow people to get them removed from their homes.
Age UK said homes on prepayment meters pay more for gas and electricity than those on direct debit and risk energy being cut off due to a lack of cash.
Energy firms have paused force-fitting prepayment meters until 31 March.
But Energy UK, which represents firms, claims an amnesty could mean other households would pick up the cost.
The issue of repayment meters is under the spotlight after it emerged last month that debt agents acting for British Gas had broken into vulnerable people's homes to force-fit meters.
It prompted the regulator, Ofgem, to ask suppliers to suspend forced installations. The regulator is also conducting a review into how prepayment meters are handled across the market.
A government spokesperson said: "Ofgem is carrying out a review into the use of prepayment meters, but where one has been fitted and it is not suitable due to a customer's circumstance – such as if they are highly vulnerable – then it should be changed for a credit meter."
Christopher Brooks, head of policy at Age UK, the charity for older people, told the BBC that the industry should use the opportunity to allow households to get rid of prepayment meters if they want to.
"We think everyone should be given the option to switch because prepayment meters have a higher cost attached to them," he said. "It is often unfairly penalising some of the poorest people in our society and forcing them to pay higher costs for their energy."
While some households choose to have a prepayment meter as it allows people to pay as they go, others are forced into having them if they fall behind on their bills, while some inherit a meter from a previous tenant or property owner. The cost per unit of energy is higher than direct debit, because of the costs involved for suppliers.
Energy costs have soared, particularly following Russia's invasion of Ukraine, adding pressure to households struggling with the cost of living.
While Mr Brooks is seeking an amnesty for all people with prepayment meters, he highlighted there were 600,000 UK homes containing at least one person over 60 who are on a prepayment meter.
Age UK said it is "extremely concerned about the impact of prepayment meters on older people living on low fixed incomes".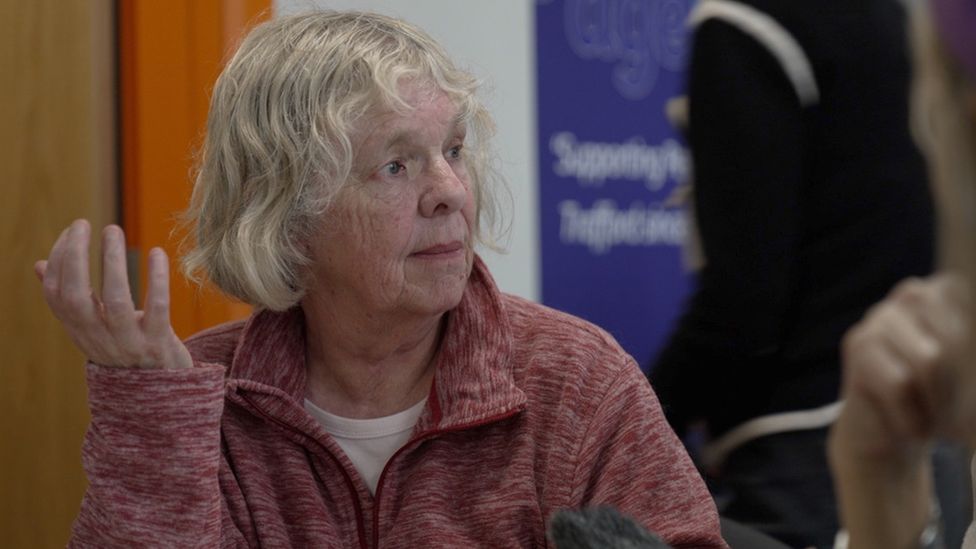 Jackie Roeleveld, from Trafford, pays quarterly for her electricity but is on a prepayment meter for her gas – which she likes because it means she can't go over budget. But she is aware that friends of hers pay less for gas on direct debt.
"It isn't fair, everybody should be paying the same rate," she told the BBC.
But Energy UK, which represents the energy suppliers, said a blanket approach to removing all prepayment meters from people's homes could result in those who are in financial difficulty falling further into arrears.
"It's accepted that it's bad for customers to be falling further and further into arrears which is why suppliers are required to take steps to prevent it," said an Energy UK spokesman.
"In addition, it's likely much of these arrears will turn into bad debt – will never get repaid – which ends up going on other customers' bills."
Ofgem said while moving a customer to prepayment meters "must be a last resort", it added that "moves to stop prepayment meters risks leaving a serious financial blackhole".
"Suppliers have a statutory right to recover debt – so a ban would force them to write off the debt, force other customers to pick up the tab or force government to cover the costs."
We asked the seven largest energy providers (Scottish Power, British Gas, EDF, Shell, Octopus, EON and OVO, plus Utilita which has many pre-pay customers) to update us on their plans for future protection and redress of prepayment customers.
British Gas told us that as well as suspending warrant activity they are "fully co-operating with Ofgem on their investigation and we will be contributing to Ofgem's consultation process on pre-payment meters".
EDF said that it changes customers from prepayment "if it's not the right payment method for them".
"However, we would need to agree an affordable and sustainable repayment solution with them, for example Direct Debit."
Social tariff
Mr Brooks suggested that the government should introduce a cheaper social tariff, "which essentially means a discount on people's energy bills for eligible customers".
He said the cost should be paid for out of general taxation. "There is some degree of cross-subsidy so there is some cost that might be passed on to other customers, but in the grand scheme of things its probably not a huge amount," he said.
"It is definitely a fairer system than penalising some of the poorest people and making them pay more for their energy."
Ofgem said the total value of household energy bill debt, which is money still owed after 90 days, reached £2.5bn between July and September last year. It said that amount had jumped by £1bn since the beginning of 2021.
Energy UK said it was necessary to look at how to ensure energy bill affordability in the future. "That could well include a social tariff but what this would look like exactly, who would be covered, how would it be funded," said a spokesman for Energy UK.
"So by all means let's look at that but should be wary of implying that a social tariff automatically deals with any issues around prepayment meters."