The Labour leader refuses to say when the former civil servant was approached about joining his team.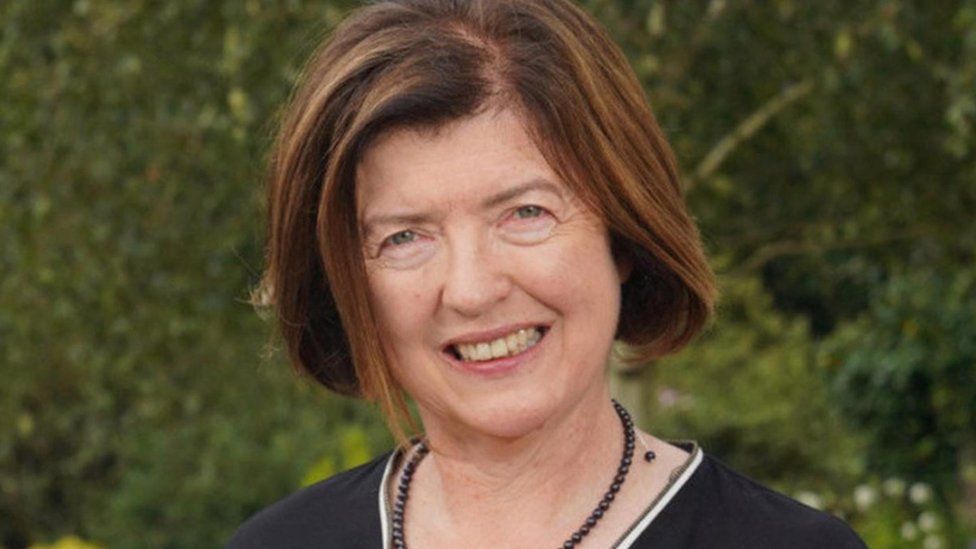 Sir Keir Starmer has said he had "absolutely no contact" with Sue Gray as she prepared her report into Covid lockdown gatherings in Downing Street.
But the Labour leader repeatedly declined to say when he first approached the ex-senior civil servant about becoming his chief of staff.
Ms Gray, who quit her job on Thursday, would "lay that out", he told LBC.
Some Conservatives, including Boris Johnson, have argued her proposed move undermines her Partygate conclusions.
Ms Gray is due to tell the government appointments watchdog, the Advisory Committee on Business Appointments (Acoba), on Monday when she first had talks about the chief of staff role.
An Acoba spokeswoman told the BBC this was a confidential process and no statement would be made until a new job was begun, when its advice on an appropriate waiting period would be published.
No timescale for the process was known, she added.
Ms Gray is expected to wait for the watchdog's advice before taking up the position.
During a phone-in on LBC, Sir Keir said: "I had absolutely no contact with Sue Gray during the preparation of her report when she was writing or anything like that, so the whole suggestion is a complete and utter nonsense."
On when he first approached her about joining his team, he said: "I've been looking for a chief of staff for a little while now, but Sue will lay that out, but there's nothing improper at all.
"Sue Gray is known for her integrity, she's known for her delivery in government, and those are two things that I think are essential to an incoming Labour government if we get the privilege of being voted in next year."
He said he had known her since he was director of public prosecutions – a role he was in from 2008-2013 – but she was not a friend.
'What process?'
Sir Keir stressed that the appointment was yet to be finalised, adding "we haven't agreed terms".
Science Secretary Michelle Donelan said there was "no reason to believe" Ms Gray was not impartial when she carried out her Partygate investigation.
"She was a leading civil servant who obviously swore and accepted the civil service code in which one of those key requirements is impartiality," she told Sky News.
But, Ms Donelan added, the main concern was about "what process has taken place for her to acquire this new job, have talks taken place when potentially they shouldn't have, etc?"
Speaking to the BBC's Sunday with Laura Kuenssberg programme, shadow work and pensions secretary, Jonathan Ashworth, was repeatedly asked when Ms Gray was offered the job.
He declined to answer directly, but said Sir Keir had been looking for a new chief of staff for "several weeks" and Ms Gray was "always going to be on the list". A Labour source said that "'on the list' didn't mean 'in talks'."
'Different light'
On Friday, he said people might now look at her report "in a different light".
Mr Johnson is currently facing a different inquiry, run by a cross-party group of MPs, into whether he misled Parliament, when he said Covid rules had not been broken in Downing Street.
Northern Ireland Secretary Chris Heaton-Harris – a close ally of the former prime minister – told Laura Kuenssberg he did not believe that Mr Johnson had "knowingly misled Parliament".
Speaking on Sky News, he praised Ms Gray as someone of "integrity" but urged the Labour leader to publish all his messages with the former civil servant.
"I think Keir can clear this up in seconds by saying this is what we talked about at that time, there's nothing to see here."
Senior civil servants, as well as ministers, are expected to check with Acoba about any employment they wish to take within two years of leaving government.
The body can provide advice, but has no power to block new appointments.
Labour has said it would abide by any recommendation Acoba makes.
Ms Gray joined the civil service in the 1970s and has held a number of senior positions, including head of the government's propriety and ethics team.