Kelly Pendry's symptoms were initially dismissed as normal post-pregnancy periods.
A mother whose terminal cancer went undiagnosed for several years is urging women with health concerns to demand further investigations.
But her initial symptoms of "heavy, prolonged periods" and "a lot of pain" began in 2016.
Kelly wonders if things would be different if she had been diagnosed earlier.
The mum-of-two said when she first described her symptoms to a doctor, she was told that "your body does take a while to normalise [after pregnancy]".
She said she was advised to consider going on the contraceptive pill or have a coil fitted. Another time, she said she was prescribed anti-depressants.
"I felt like I was a drama queen," she said. "I felt like I was overthinking it, I felt like, is this in my head a bit, is this stupid?"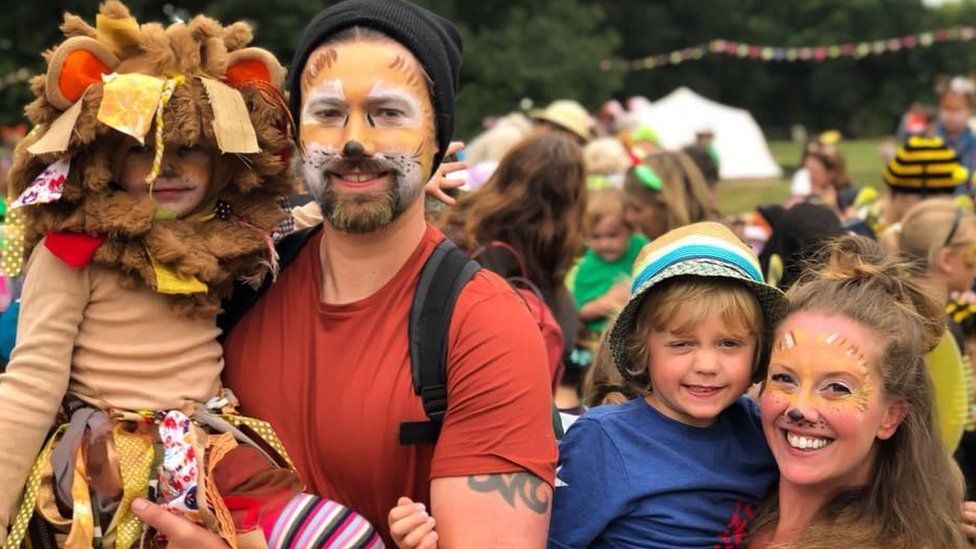 But Kelly's condition was debilitating.
"I was some days doubled over in pain", she said.
"The days I wasn't bleeding were less than those I was. I was gaining weight without explanation. I had this really, really swollen tummy."
'How are you even coping?'
In April 2020, a locum GP – who Kelly described as a "hero" – agreed that something was not right after feeling lumps in her abdomen.
"For the first time someone validated something," she said. "He said, 'How are you even coping?' I said, 'I'm not'."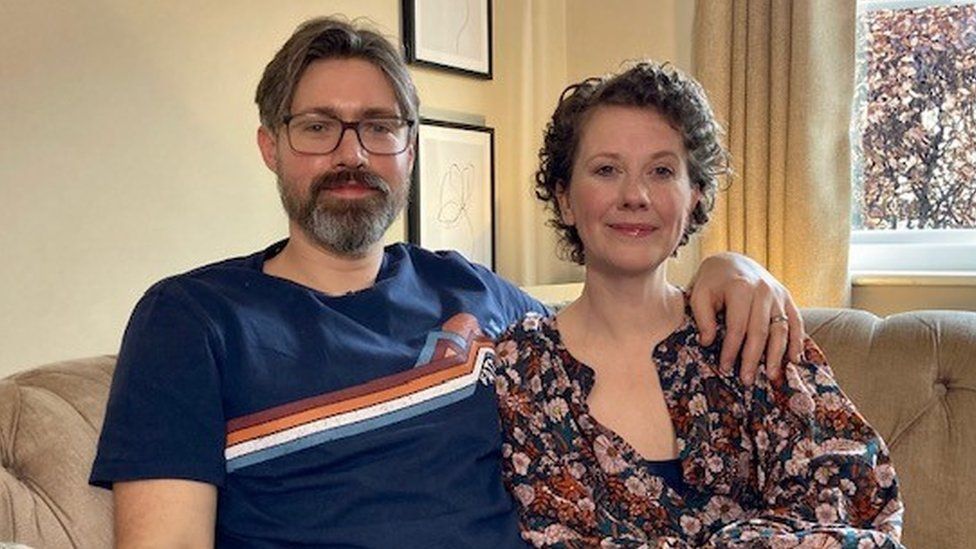 In November 2020, Kelly was diagnosed with benign fibroids. She was told a hysterectomy was the best course of action, but the pandemic meant her follow-up appointments kept getting moved and the surgery never happened. 
By June 2021, Kelly said she was bleeding every day and "looked nine months pregnant".
It was around this time that a doctor first mentioned the possibility of a sarcoma, but this was not diagnosed until November 2021 following a lung biopsy.
By this stage, Kelly was told her cancer was stage four and terminal.  
"I was told by a nurse not to make plans for Christmas," she said.
Kelly said an oncologist told her he would do his best to treat her cancer, despite it being incurable.
"He asked us what we wanted, and we said time. As much time as humanly possible," she recalled.
'Gruelling' chemotherapy
"I said, 'I can't bear the thought of not being around for [the children's] milestones', silly things like first boyfriends, girlfriends, proms.
"At the time, I thought, I'm not even going to see them go to double digits."
Six aggressive and "gruelling" rounds of chemotherapy successfully bought more time.
Almost one year since she finished the treatment, she still gets side effects from the hormone inhibitors including tiredness, hot flushes, aches and pains.
But she said these are "nothing in comparison" to the pain she had before.
The fact remains, however, that Kelly still has stage four terminal cancer.
"We have had stability for a year," she said, "but we know this thing can just turn, and it can turn very quickly".
Kelly wants a hysterectomy, but said the option is "no longer on the table".
"The line seems to be, my cancer is stage four, and surgery is not used to prolong life."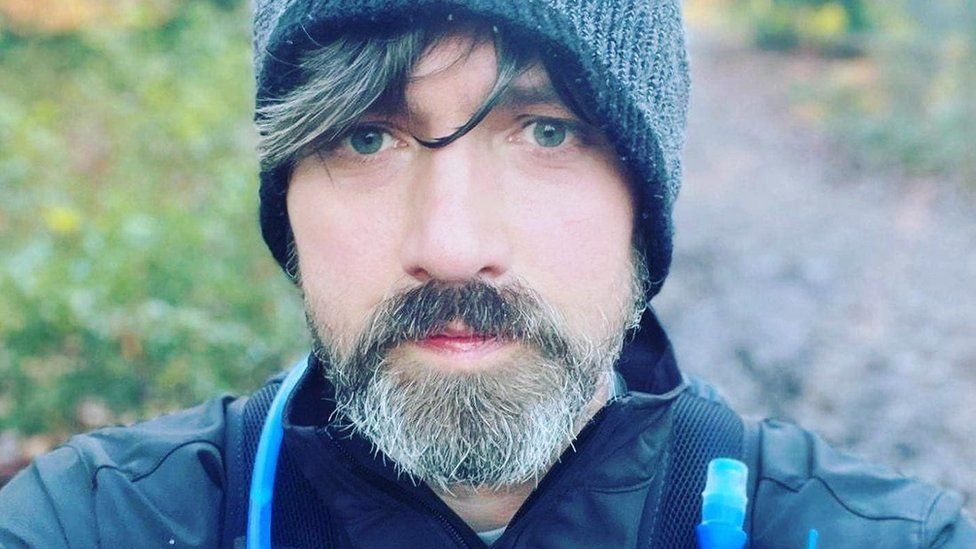 "Surgery is a treatment there," he said.
Kelly does not want to be critical of the "wonderful NHS", but feels she has been "shut out of avenues that seem to be available in other countries".
Michael will soon embark on a 180-mile (290km) run from Ewloe to Hanham, near Bristol, in an attempt to raise the funds required.
He described training for the fundraising mission as cathartic.
'I was crying as I was running'
"If I let things get on top of me… I can run and feel better for it," he said.
"Yesterday it hit me like a tonne of bricks," he said. "I was just crying as I was running. I felt better afterwards."
Kelly is realistic about what the future might hold, even with surgery.
"We know they could take it all out and it could come back, we know that," she said.
"We just want the children to know we tried everything we possibly could. I think that would provide them with a very big comfort."
Kelly hopes sharing her experience will also help others.
She said she hoped her story "reaches someone in the early stages and makes them say, 'I want further tests, or I'd like to be referred'".
"We are coming around to talking about women's health, menopause, periods," she added. "My hope is it will improve."
In a statement, Betsi Cadwaladr University Health Board said: "We're very sorry to hear about Ms Pendry's experience and would encourage her to contact her GP practice, which is an independent contractor of the health board, so her concerns can be investigated."
The Clatterbridge Cancer Centre in Birkenhead, Wirral, where Kelly has been receiving cancer treatment, declined to comment.