The ex-civil servant looks set to join Sir Keir Starmer's office in a move that has angered some Tories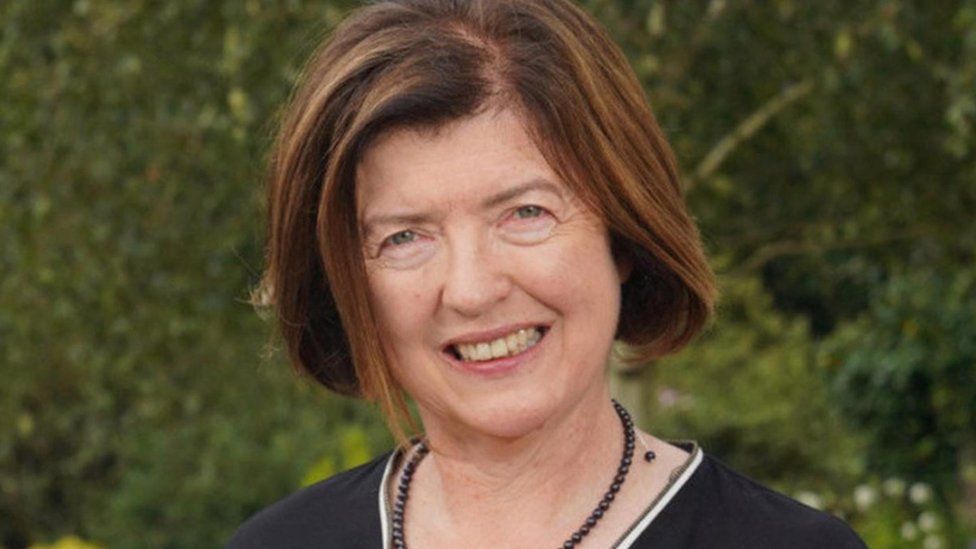 Ex-senior civil servant Sue Gray will tell the government appointments watchdog when she first had talks about becoming Sir Keir Starmer's chief of staff, following Tory anger over the proposed move, the BBC has been told.
Ms Gray will approach the watchdog about her new role on Monday.
Labour's Jonathan Ashworth told the BBC the job offer proved his party was serious about being in government.
But some Tories have argued the move undermines civil service impartiality.
Ms Gray quit her position at the levelling up department on Thursday, after reports first emerged that she could take the job with Labour.
Speaking to the Sunday with Laura Kuenssberg programme, shadow work and pensions secretary, Jonathan Ashworth, was repeatedly asked when Ms Gray was offered the job.
He declined to answer directly, but said Sir Keir had been looking for a new chief of staff for "several weeks" and Ms Gray was "always going to be on the list." A Labour source said "'on the list' didn't mean 'in talks'."
An adviser to Sir Keir Starmer added, "although they [Ms Gray and Sir Keir] had crossed paths professionally, they're not friends or part of the same social circles.
"However when Keir started thinking of possible candidates, Sue was on that list because he thought her experience and integrity would be great assets for the team as we prepare to hit the ground running in government."
Questions will persist for Labour about the hiring of Ms Gray – not because there are any doubts about her ability – but because the civil service is meant to be completely neutral.
Naturally, the rules stipulate that means not talking to the opposition without permission from secretaries of state.
Until the 'hows' and 'whens' of their contacts are clarified, Labour's opponents will continue to poke at the issue.
'Generally honest'
Last year, Ms Gray produced a highly-critical report into lockdown gatherings held in Downing Street while Boris Johnson was prime minister.
Earlier this week, Mr Johnson said people may now look at her report "in a different light".
Labour have said Ms Gray was not approached about the job until after her Partygate report was published.
Mr Johnson is currently facing a different inquiry, run by a cross-party group of MPs, into whether he misled Parliament, when he said Covid rules had not been broken in Downing Street.
However, Northern Ireland Secretary Chris Heaton-Harris – and a close ally of the former prime minister – said Mr Johnson was "generally an honest man".
He told the BBC's Laura Kuenssberg he did not believe that Mr Johnson had "knowingly misled Parliament".
Asked if this was the government's line, he replied: "I don't think there's a government official position. There's a parliamentary process going on. And I think we would wait to see what came out of that parliamentary process."