A tug tows the Isle of Innisfree with 183 people on board towards Calais after the engine room fire.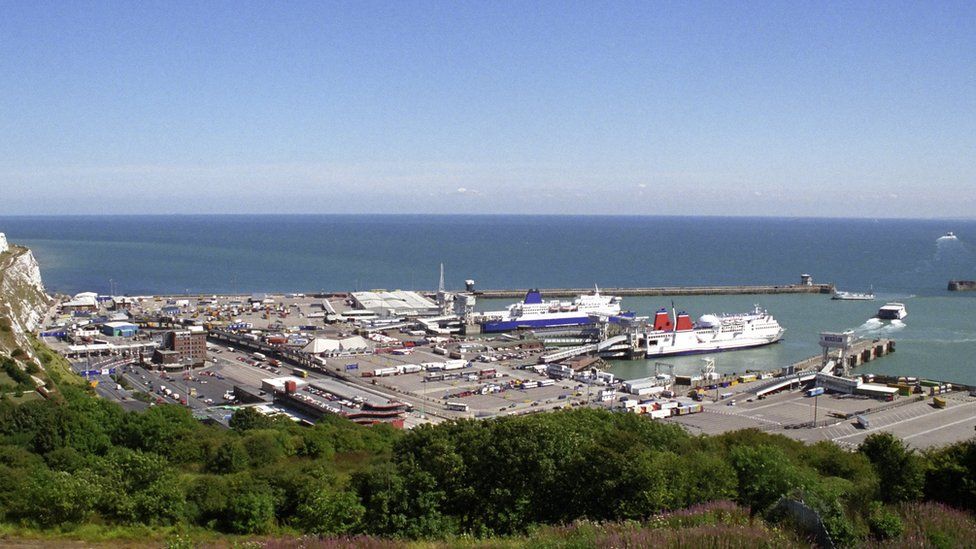 Three lifeboats from Kent and a French salvage tug were launched after a fire broke out on a ferry in the Channel.
The lifeboats from Dover, Ramsgate and Dungeness were sent to the vessel – the Isle of Innisfree, owned by Irish Ferries – sailing from Dover to Calais.
The company said the fire, which was in the engine room, had been contained.
The ship, carrying 94 passengers and 89 crew, has been towed by a tug towards Calais with the priority now to get those on board to shore.
Passengers booked on imminent Isle of Innisfree sailings will be transferred to alternative sailings, Irish Ferries said.
It sincerely apologised to all of its passengers for the disruption to their journeys.
A statement from the firm said: "Crews train regularly to deal with incidents at sea, and the company has put its training into action and the fire has been extinguished."
Irish Ferries later added that once the boat arrives in Calais, it will launch a "full investigation into the incident in conjunction with the relevant authorities".
HM Coastguard said: "The vessel has confirmed that the fire has been extinguished but it is experiencing technical issues.
"All passengers and crew are accounted for and no injuries have been reported."

Related Internet Links
The BBC is not responsible for the content of external sites.