The DJ is hosting his last show earlier than expected after bosses asked him not to complete his contract.
DJ Ken Bruce has said it "seems a shame" to be leaving his Radio 2 show earlier than anticipated, after the BBC asked him not to complete his contract.
The Scottish presenter, 72, is leaving the station to host a new show on commercial station Greatest Hits Radio.
He told Radio 4's Today programme: "It's entirely within the BBC's right to ask me to step away a little early.
"But for the sake of 17 days, which was all that was remaining [on my contract], it seems a shame."
Bruce was originally due to complete his Radio 2 contract on 24 March, but tweeted last week that the BBC had asked him to host the last edition of his weekday mid-morning show on 3 March instead.
"Gardening leave is a known concept in broadcasting, and in many other areas," he told Today's Garry Richardson. "But you just adapt your timetable, and instead of three weeks, it's one week, and that's fine."
He added: "My belief is that, when I'm given a contract, I work to it and complete it. Over the last 46 years, I haven't had very much time off, I've attempted to turn up whenever I'm required to turn up. So my natural feeling as a broadcaster is if I've got 17 days to do, I want to do them."
The BBC said: "Ken decided to leave Radio 2 and it's always been known he's leaving in March. Returning to Wogan House [the station's headquarters] for a week after a month of broadcasting the Piano Room sessions at Maida Vale provided a natural break. We wish Ken all the best for the future."
Bruce will be replaced by 48-year-old Vernon Kay, who has previously presented Channel 4's youth strand T4 and ITV's All Star Family Fortunes, as well as programmes on BBC Radio 1 and Radio X.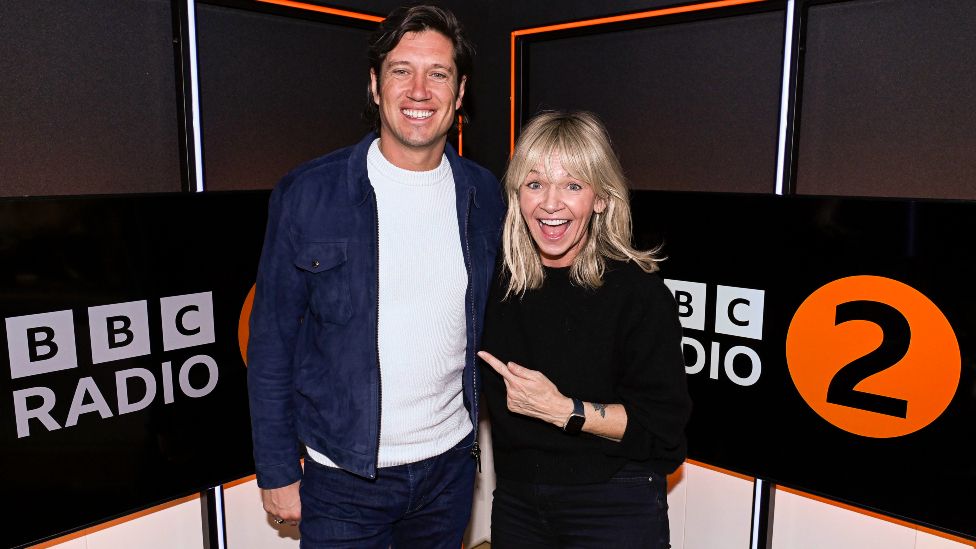 Former Radio 2 DJ Simon Mayo said Bruce "might have been out the door sooner" if he had been leaving a commercial station.
"If you're on social media, the Greatest Hit Radio Twitter icon is Ken Bruce. Ken is an advert for Greatest Hits Radio now so I can understand why they might have thought we need to hasten these things. It's unfortunate because it does feel messy."
Bruce is taking his hugely popular quiz Popmaster with him to his new show, as he owns the rights to the format.
Upheaval at Radio 2
Radio 2 is currently undergoing a period of significant upheaval, with several presenters leaving the station either by force or by choice.
With its roster of presenters now including Mills, Kay, Jo Whiley, Trevor Nelson, Zoe Ball and Sara Cox, Radio 2's schedule now resembles that of Radio 1 in the early 2000s.
Although it has always been the case that Radio 1 presenters gravitate towards Radio 2 later in their careers, the exit of so many older DJs from Radio 2 in such a short period of time has upset many long-term listeners.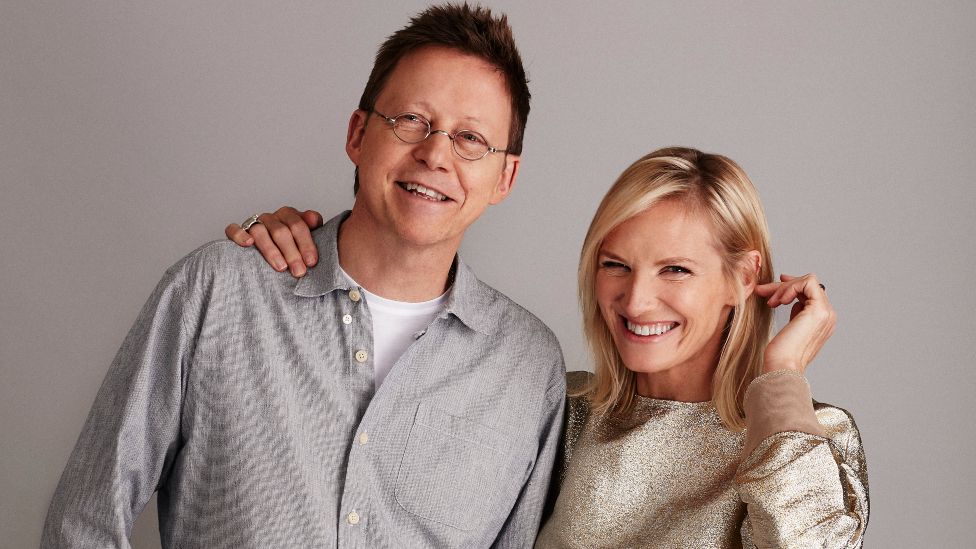 Bruce said he would not be scripting his final words on Radio 2 as he bids farewell to listeners just before midday on Friday, and nor did he want to make a fuss over his exit.
"I regard daily programmes as a continuing conversation," he told Today. "So I'll just be getting to the end of yet another daily programme, it'll just be a quick goodbye, I will not be tugging at heartstrings, mainly because I don't want to tug at my own.
"I'll just be saying 'right, that's the end of this particular era of my life, but there will be another, a continuation'. I love daily broadcasting, it's what I've done for years, I've been on BBC radio every weekday since 1977. So it's going to be a difference, it's going to change me a bit, but I still want to be on the air every day."
He arrives at Bauer's Greatest Hits Radio at a time when the commercial station is positioning itself as an alternative to Radio 2, for older listeners who feel the BBC station no longer caters to them.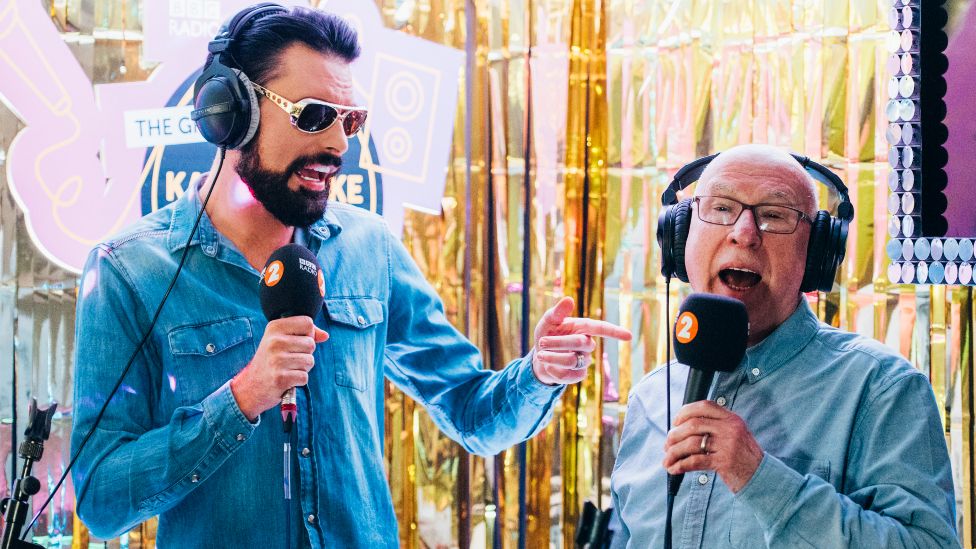 Greatest Hits Radio is also home to Mark Goodier and Jackie Brambles, while Mayo hosts its Drivetime programme
But the pair struggled to build chemistry on air, and Mayo ultimately left.
Bruce has hosted Radio 2's weekday mid-morning programme for more than three decades, and has been on BBC radio in some form for 46 years.
Kay, who came third in ITV's I'm A Celebrity… Get Me Out of Here! in 2020, said taking over Bruce's Radio 2 show was "a dream come true".
"And what an honour to follow in the footsteps of the mighty Ken Bruce," he added in a statement. "I'm absolutely over the moon to be handed the microphone."
The Bolton-born presenter will take over the programme in May. Gary Davies, who hosts Sounds of the 80s on the station, will present the programme in the interim.