Constance Marten and Mark Gordon are arrested as police urge people to help in the search for the child.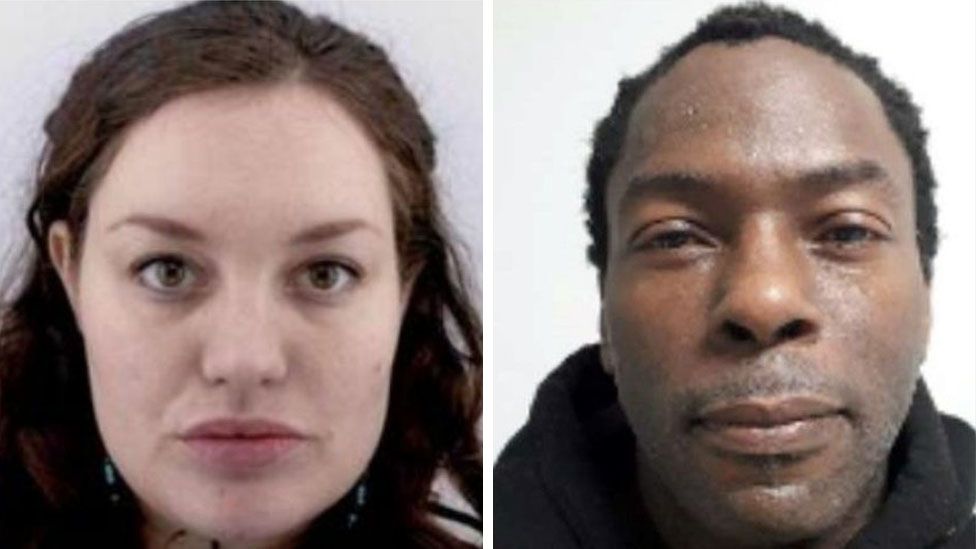 Police say a missing baby is now the focus of their search after a couple – Constance Marten and Mark Gordon – were found and arrested in Brighton.
The baby was thought to be days old when the couple disappeared in January.
Police have told the BBC they are questioning the pair.
Officers are scouring an allotment and golf course on the Sussex Downs, in an "urgent search" involving helicopters, drones and police dogs.
Ms Marten and Gordon, a convicted sex offender, were found after being spotted by a member of the public in the Fiveways area of north Brighton on Monday evening.
In a direct appeal to the public, Det Supt Lewis Basford said the search was "now all about that baby".
He told BBC Breakfast there were concerns about the child being exposed to the elements.
The couple had been travelling across England by taxi for weeks – apparently evading police – after their car broke down near Bolton, Greater Manchester, on 5 January.
"The arrest location was close to open land and the couple were moving towards that land. We know that they travel, we know they travel long distances," said Det Supt Basford.
"My plea to the members of the public here in Brighton and crossing over towards Newhaven is to please be vigilant."
Around 20 officers have been spotted combing through Hollingbury Golf Course and Roedale Valley Allotments to find the missing baby. Police have also urged people to look through sheds and outhouses.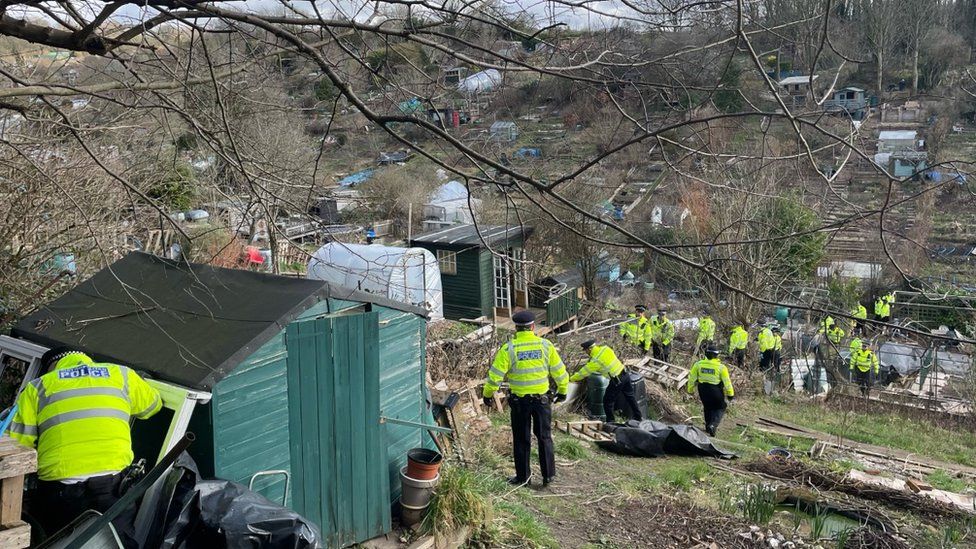 Ms Marten and her partner left their home in Eltham, south-east London, in September, after she first showed signs of pregnancy.
Their car broke down on the M61 near Bolton and was found burning on 5 January – after which the couple travelled in quick succession to Liverpool, Essex and London.
CCTV footage showed them apparently trying to hide their faces from cameras.
They were thought to be carrying a large amount of cash and to be using camping equipment to live off-grid, police said.
When they first disappeared, police said they were concerned that the couple seemed to be "constantly moving and awake for at least a few days – which must be especially draining on someone who had recently given birth with no medical attention".
They also said there was no evidence that either Ms Marten or the baby had been assessed by medical professionals since the child's birth.
At the end of January, detectives offered a £10,000 reward for information leading to the couple's whereabouts.
Ms Marten, 35, is from a wealthy family and had a privileged upbringing, attending private school and living in a stately home in Dorset.
Police said she became estranged from her family after meeting Gordon while a drama student in 2016.