The Prince of Wales joked about a "tense drive home" before the match between England and Wales.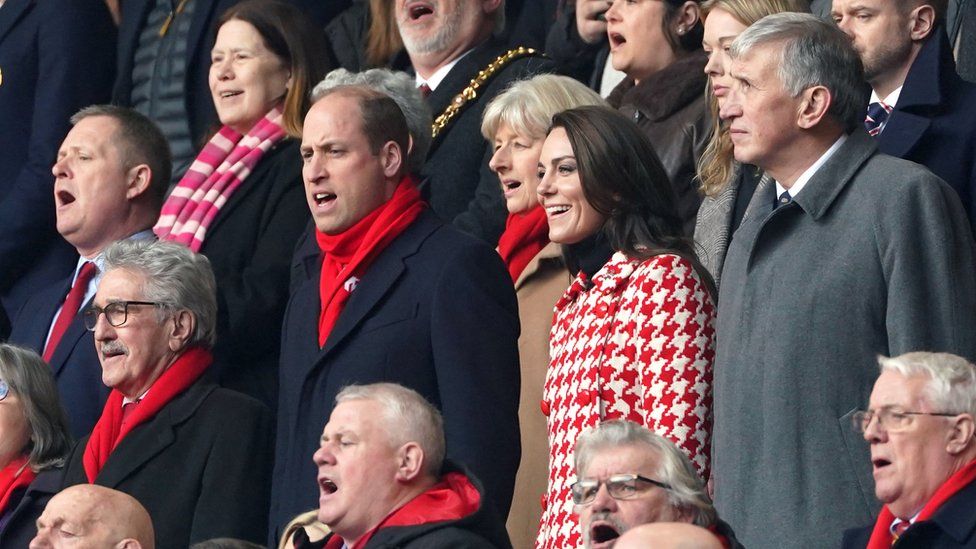 The Prince and Princess of Wales stood side by side to cheer on opposite sides as Wales hosted England for their Six Nations match in Cardiff.
Prince William is the patron of the Welsh Rugby Union, while his wife Catherine is patron of English rugby after taking over from Prince Harry.
Speaking before the match, the prince joked that "it's going to be a very tense journey home".
Kate wore a red and white Catherine Walker coat, which William described as "diplomatic", and the prince wore a red tie and red scarf to support Wales.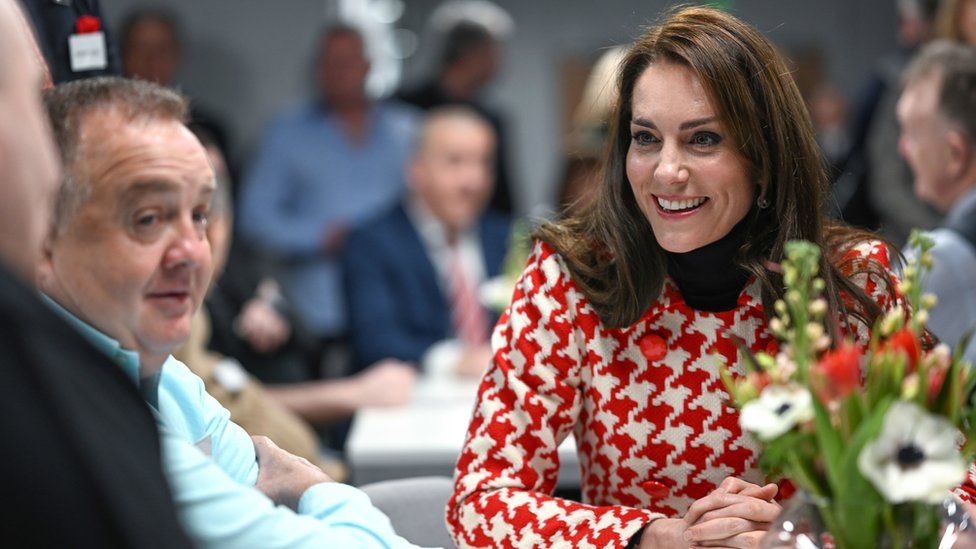 Ahead of the match, the royal couple met injured players helped by the Welsh Charitable Trust, which William is also a patron of.
They officially opened a new space, known as the Sir Tasker Watkins Suite, which will be used by injured players and their families before matches.
Speaking at the reception, the prince said: "I'm looking forward to today. We need a little lift after the past week, don't we?
"It's going to be a very tense journey home. If we win today my wife won't speak to me. It will be a tense evening."
The princess laughed when she was asked about her support for England and said: "The atmosphere is always second-to-none, so I'm looking forward to that."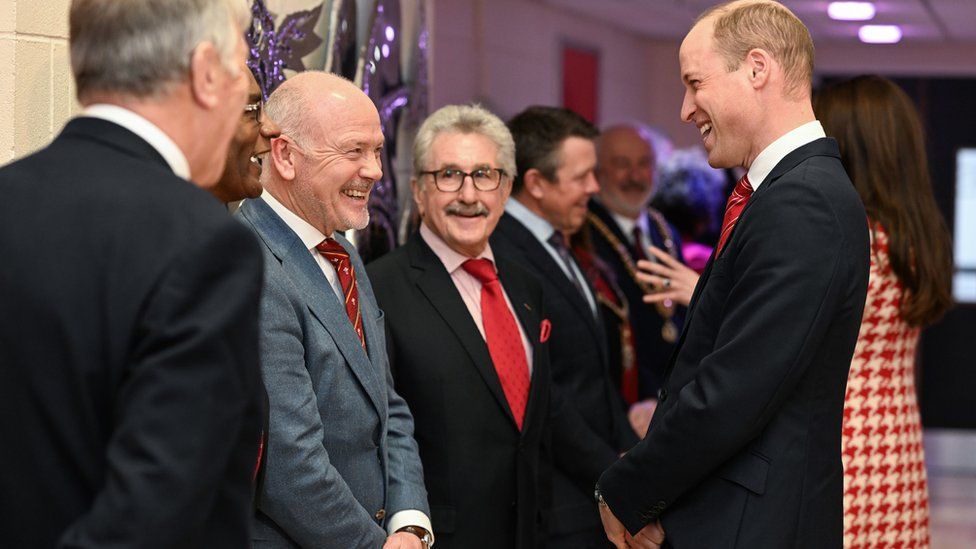 The couple spoke about their children during the visit, sharing how Prince George is now learning to tackle, rather than playing tag rugby – a non-contact version of the game.
The princess added: "Because he is tall, he has the physique. But then there is Louis coming. Charlotte also does rugby."
Before the national anthems were played, there was a silence to mark the one-year anniversary of the war in Ukraine.
The match was at risk of being called off earlier this week after a threat of strikes from Wales' players over contract issues.