The Ajax programme has "turned a corner" after a "troubled" start, says the defence secretary.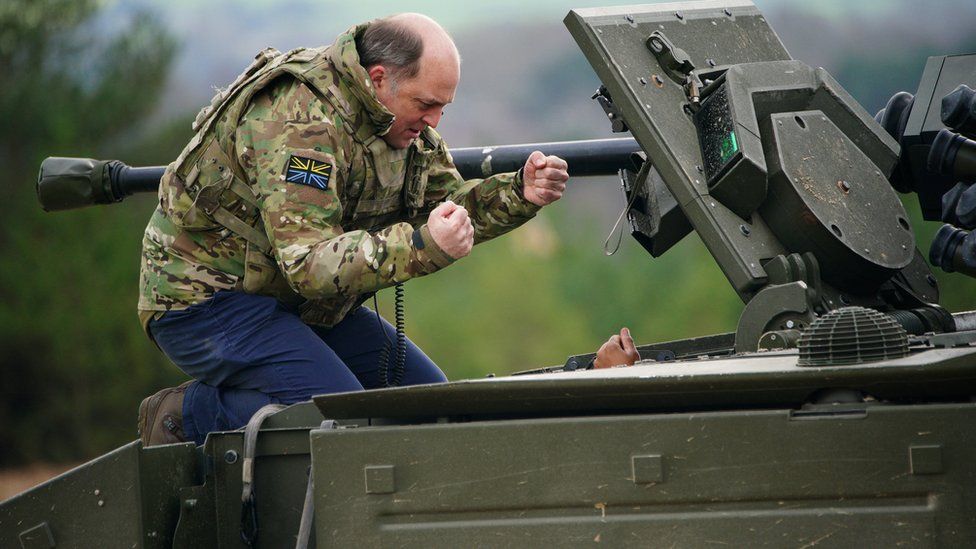 The Army's "troubled" programme to build the new Ajax armoured vehicle "has turned a corner" according to the defence secretary.
Ben Wallace said he was confident recent fixes had put the project back on track after a series of embarrassing setbacks and delays.
The £5.5bn Ministry of Defence (MoD) project has been running for 12 years.
It promised to deliver 589 armoured vehicles, with the first ones due to enter service in 2019.
However, the Army is still waiting for testing to be completed.
The aim was to provide a family of hi-tech vehicles for battle, including reconnaissance, troop carrying and recovery and repair.
Ajax is armed with a 40mm cannon, which can be fired on the move, and carries a suite of sensors to identify targets.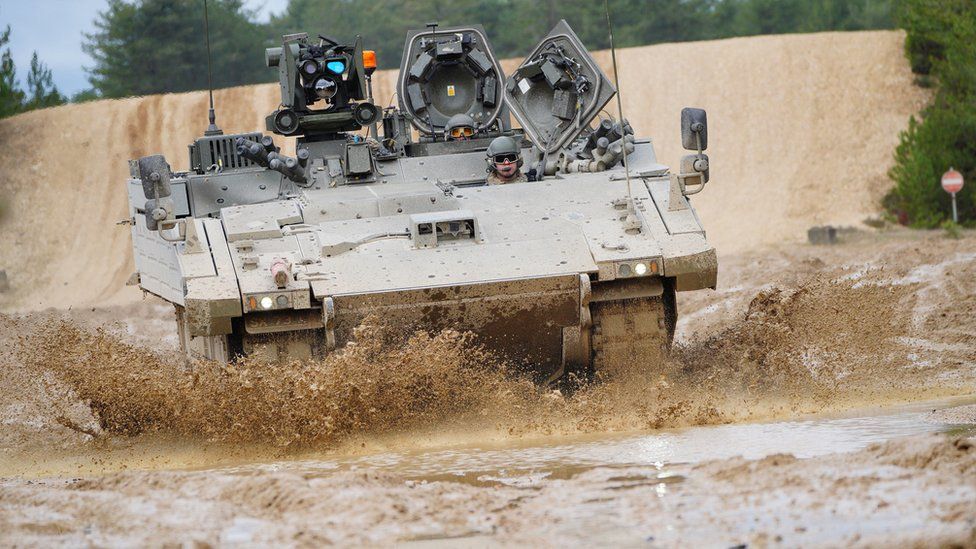 Initial trials were plagued with problems, including excessive noise and vibration. Some of those testing the vehicle complained of hearing loss and others suffered injuries like white finger – a numbness linked to the use of heavy machinery.
More than 300 individuals taking part in trials had to be assessed for hearing loss, with some found to be suffering longer term damage.
But this week, Mr Wallace said the MoD, the Army and the main contractor, General Dynamics UK, had been working hard to resolve the issues.
He hailed the progress on a visit to the British army's Bovington Camp military base in Dorset.
After going for a drive in one of the vehicles, he told the BBC: "It's performing very well and I'm confident we've turned the corner. We've done the remedies."
Ajax can reach speeds of up to 70mph (112km/h) and has been tested to withstand blasts, to fire on the move and carry additional armour weighing up to 50 tonnes.
The fixes include remounting hand controls to avoid excessive vibration and a redesign of seat mountings and cushions.
Noise has been reduced thanks to dual-layer hearing protection for soldiers operating the vehicle, with an inner ear piece for communication covered by noise-cancelling headphones.
The vehicles are being assembled by General Dynamics UK in South Wales.
Some 414 hulls have already been built and 116 turrets are ready to be fitted once trials are completed.
The final stage of trials is expected to last for 18 months but it could be another two years before Ajax finally enters service with the Army.