The PM will say Ukraine needs more support, at a G7 meeting to mark a year since Russia's invasion.
Rishi Sunak is to urge allies to "move faster" in arming Ukraine, during a G7 meeting to mark the anniversary of Russia's invasion.
During a video call on Friday, the prime minister will say giving Ukraine a "decisive" edge in the conflict "must be our priority now".
The call will take place on a day of events in the UK, including a minute's silence at 11:00 GMT.
A vigil in London on Thursday brought actress Dame Helen Mirren to tears.
Dame Helen became emotional while reciting an English translation of Take Only What Is Most Important, written by Ukrainian poet Serhiy Zhadan.
Meanwhile, Defence Secretary Ben Wallace described Ukrainian soldiers as the "bravest of the brave" while addressing the crowd in Trafalgar Square.
A section of a Bayswater Road in central London – which leads up to the embassy – will be permanently renamed Kyiv Road by Westminster Council as another symbolic gesture highlighting the UK's support.
Mr Sunak will host Ukrainian troops at a gathering at Downing Street later.
Other British political leaders will also mark the occasion, with Labour leader Sir Keir Starmer calling for the UK to "double down" on support for Ukraine.
The conflict, which began when Russia invaded Ukraine on 24 February last year, has seen at least 100,000 of each side's soldiers killed or injured, according to the US military.
Thousands of civilians have also been killed, with more than 13 million people made refugees abroad or displaced within Ukraine.
Rita and her four children were among those who fled the country in the early stages of the conflict. They are now living in the UK with Rita's British partner, Andy.
Rita told BBC Two's Newsnight programme she would "never forget" the "horrible sound, that panic, that fear" when Russian troops invaded.
Rita said her heart was "aching" after witnessing how parts of Ukraine had changed after 12 months of conflict.
"The country is in pain," she said. "I know how my country is and how it can be, I know how beautiful it is. Now it's different [but] it can come back to that beautiful place.
"I can see summer time – it is going to be warm, it's going to be green. That's how I see Ukraine – with lots of green trees with lots of flowers… with lots of smiles on people's face and with tears from happiness."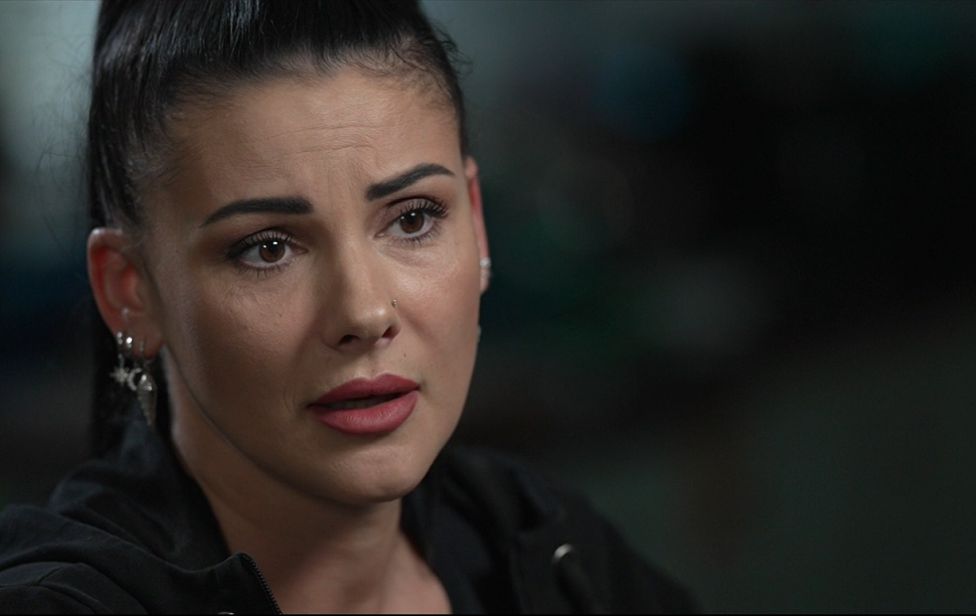 Ukraine has been urging its Western backers to increase support, as Russia mobilises ahead of an expected spring offensive.
During the virtual meeting of leaders from the G7 group of advanced economies, Mr Sunak is expected to say an acceleration in support is "what it will take to shift Putin's mindset".
"This must be our priority now," he will add. "Instead of an incremental approach, we need to move faster on artillery, armour, and air defence."
He is expected to make the argument for supplying Ukraine with "longer-range weapons" to disrupt Russia's ability to target Ukraine's infrastructure, something to which he committed the UK earlier this month.
The UN General Assembly in New York overwhelmingly backed a resolution condemning Russia's invasion. 141 nations voted for the resolution, with 32 abstaining and seven – including Russia – voting against.
In Vienna, a large number of delegates walked out during a Russian address at a parliamentary session of the Organization for Security and Co-operation in Europe (OSCE) – a security body with 57 participating countries.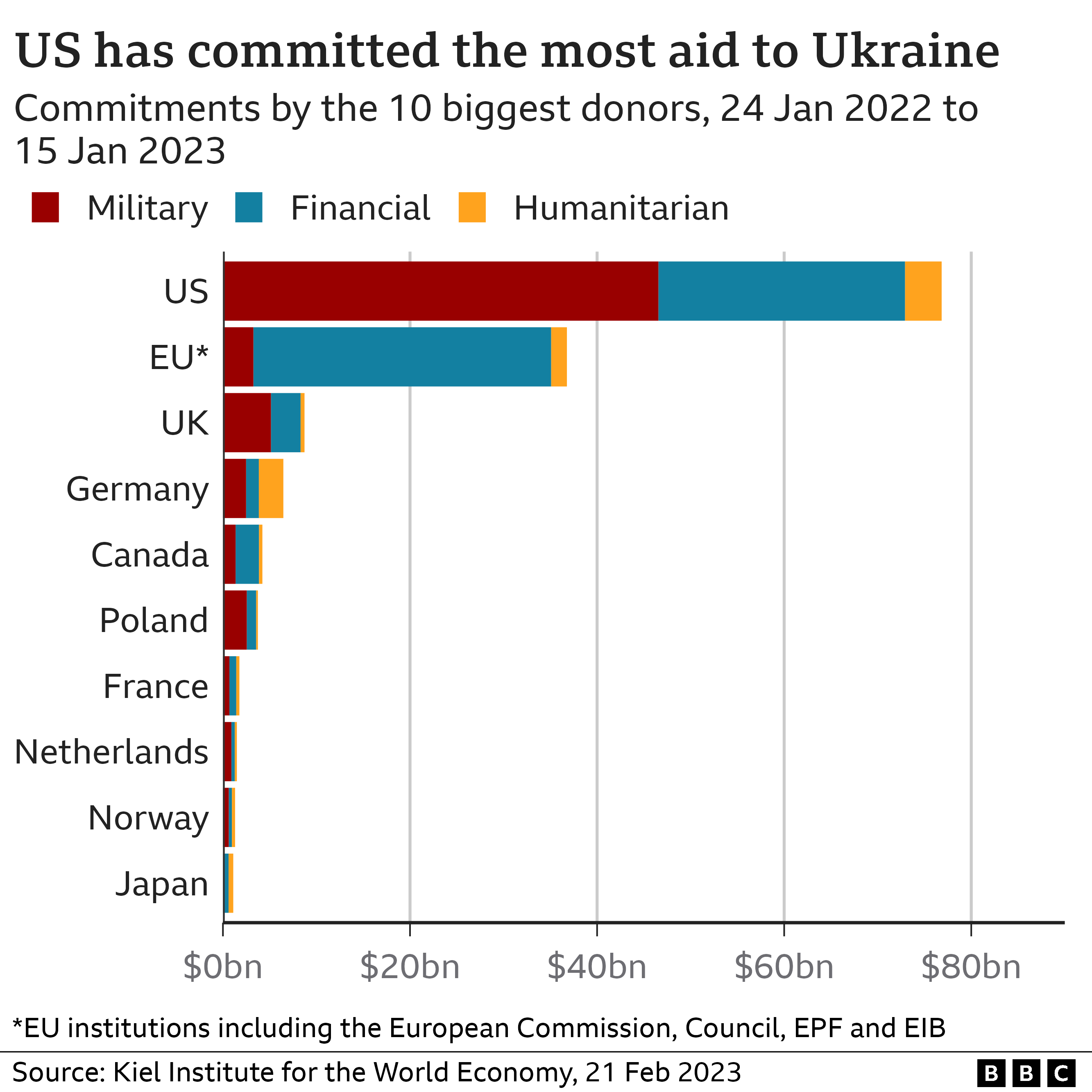 During a recent tour of Europe, Ukrainian President Volodymyr Zelensky increased his calls for Western nations to supply his country with modern fighter jets.
The UK is to start training Ukrainian forces to fly Nato-standard jets. But like other Western nations, it has so far not supplied jets, saying it remains a long-term option.
Former Prime Minister Boris Johnson, who was in office when Russia invaded and is among those urging faster action on jets, used the anniversary to repeat his call to give President Zelensky weapons "to finish the job".
"The last year has taught us that sooner or later, the West gives the Ukrainians what they need," he said in a statement released to journalists.
"And if that is the choice – sooner or later – let's make it sooner, for the sake of Ukraine and the world."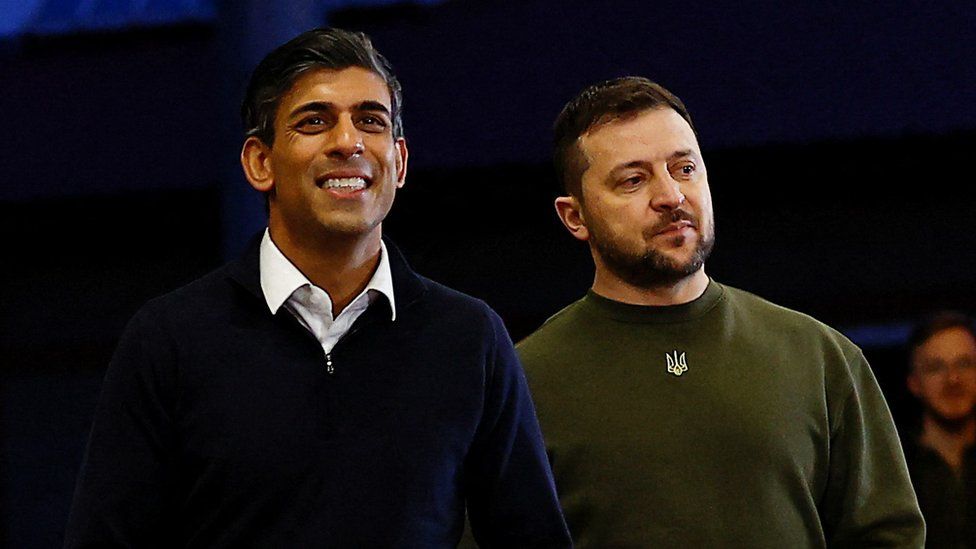 As he marked the anniversary, Sir Keir said UK parties should continue the unity they had shown during the war so far in the coming months.
"The resolve and the bravery of the Ukrainian people, supported by their allies across the world, has doomed Putin's barbaric invasion to failure," he said.
"We should take inspiration from their courage and resolve to double down on our support for them.
"Their fight for democracy, freedom and liberty in the face of tyranny is also our fight".
Liberal Democrat leader Sir Ed Davey paid tribute to the "amazing acts of heroism in Ukraine" and said the UK would "stand in solidarity with Ukraine until they achieve victory".
In a letter to Ukrainians in Scotland to mark the anniversary, SNP leader and Scottish First Minister Nicola Sturgeon wished a "speedy victory for Ukraine".
Meanwhile the Archbishop of Canterbury Justin Welby has said Russia "must be able to recover an be secure without being allowed to repeat its aggression" when a peace settlement is reached.