The mother-of-two's body was discovered about a mile away from where she was last seen.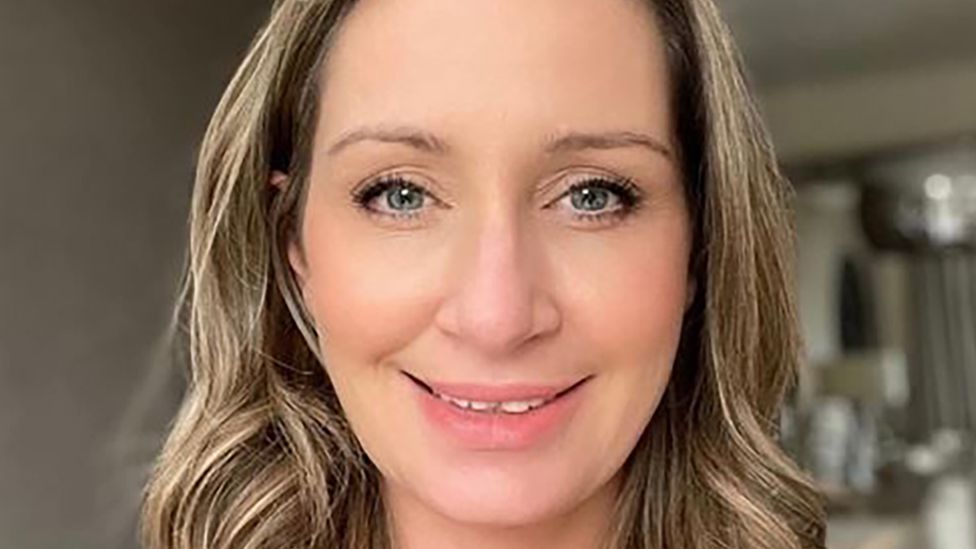 A body found in a Lancashire river on Sunday was that of missing mother-of-two Nicola Bulley, police have said.
The 45-year-old disappeared during a riverside dog walk in St Michael's on Wyre more than three weeks ago, sparking a major search operation.
Her body was discovered about one mile away from where she was last seen on the morning of 27 January.
Ms Bulley's family paid tribute to "the one who made our lives so special" before criticising media intrusion.
"We will never be able to comprehend what Nikki had gone through in her last moments and that will never leave us," the family said in a statement.
"We will never forget Nikki – how could we? She was the centre of our world, she was the one who made our lives so special and nothing will cast a shadow over that."
The family also questioned the role of some sections of the media during the investigation and accused journalists of "misquoting and vilifying" Ms Bulley's partner Paul Ansell, relatives and friends.
"Our girls will get the support they need from the people who love them the most," the family said.
"And it saddens us to think that one day we will have to explain to them that the press and members of the public accused their dad of wrongdoing [and] misquoted and vilified friends and family.
"This is absolutely appalling – they have to be held accountable. This cannot happen to another family."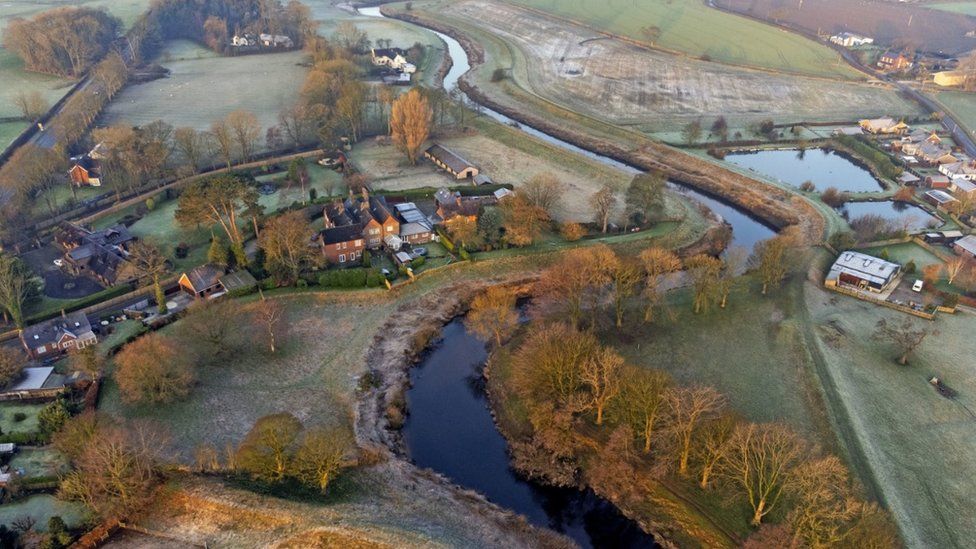 The family also criticised Sky News and ITV, whom they said had contacted them despite their appeal for privacy on Sunday.
"It is shameful they have acted in this way. Leave us alone now," the family said.
The BBC understands that Sky News has had an open dialogue with Ms Bulley's family and the police since she was reported missing. ITV has been approached for comment.
The family ended the statement with a message to their loved one.
"Finally, Nikki, you are no longer a missing person, you have been found, we can let you rest now," they said.
"We love you, always have and always will, we'll take it from here xx."
Ms Bulley, who worked as a mortgage adviser, was last seen walking her springer spaniel Willow after dropping her daughters, aged six and nine, off at school.
Her dog was found shortly after, along with her phone – still connected to a work conference call – on a bench by a steep riverbank.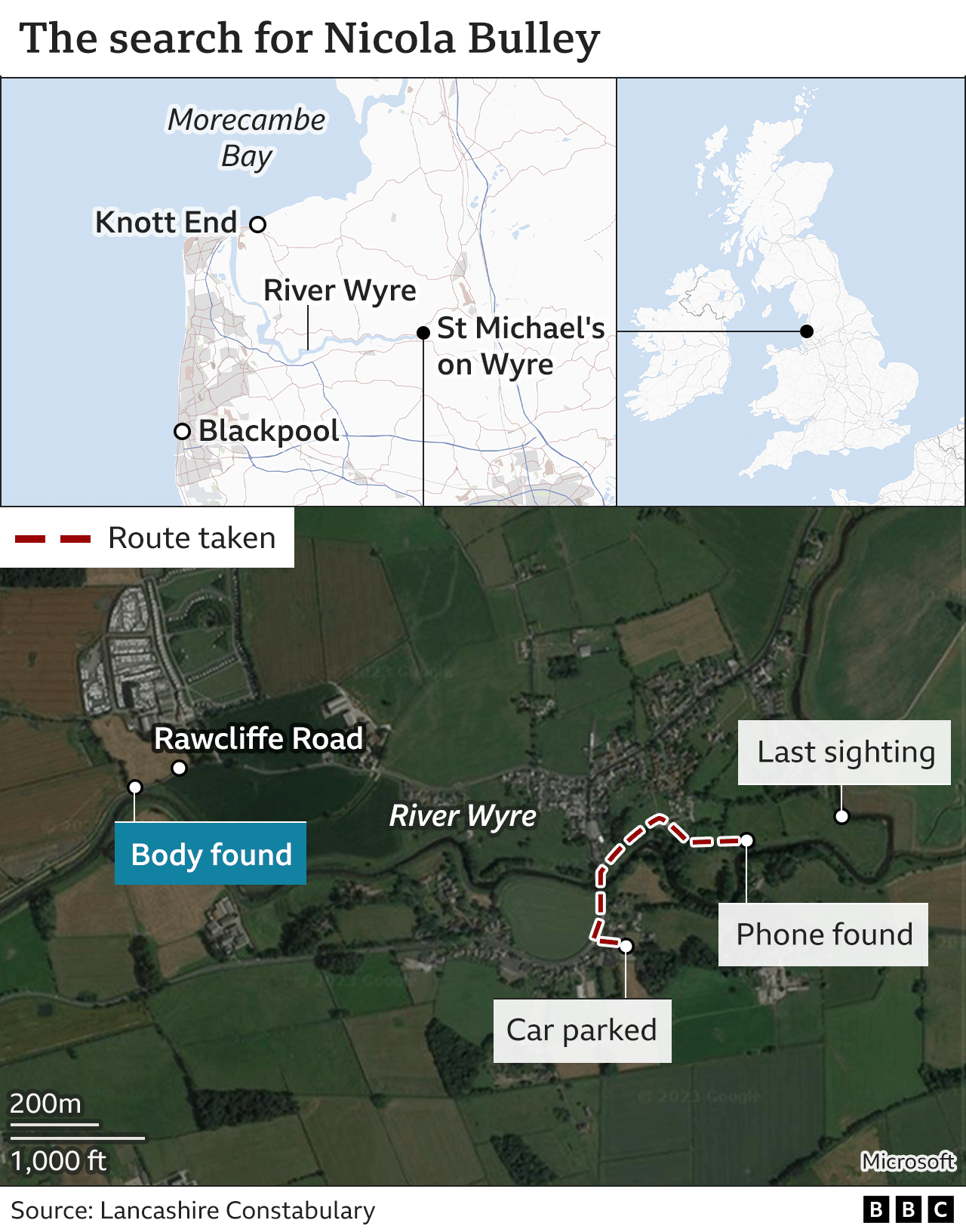 Ms Bulley's disappearance sparked a major search operation by Lancashire Police.
On Sunday, officers were called to the River Wyre close to Rawcliffe Road at about 11:35 GMT following reports that dog walkers thought they had found a body in the water.
"An underwater search team and specialist officers have subsequently attended the scene, entered the water and have sadly recovered a body," police said.
The force has consistently said they believed the 45-year-old had gone into the river and that her disappearance was not suspicious.
Briefing the media at police headquarters, Assistant Chief Constable Peter Lawson said Ms Bulley's family were "of course devastated".
"We recognise the huge impact that Nicola's disappearance has had on her family and friends, but also on the people of St Michael's," he added.
"We would like to thank all of those who have helped during what has been a hugely complex and highly emotional investigation.
"Today's development is not the outcome any of us would have wanted, but we hope that it can at least start to provide some answers for Nicola's loved ones, who remain foremost in our thoughts."
Her death will now be investigated by HM Coroner, the force has confirmed.
The investigation into Ms Bulley's disappearance has attracted widespread speculation as well as criticism of the police response.
Lancashire Police came under fire after revealing Ms Bulley's struggles with alcohol and perimenopause three weeks after she vanished.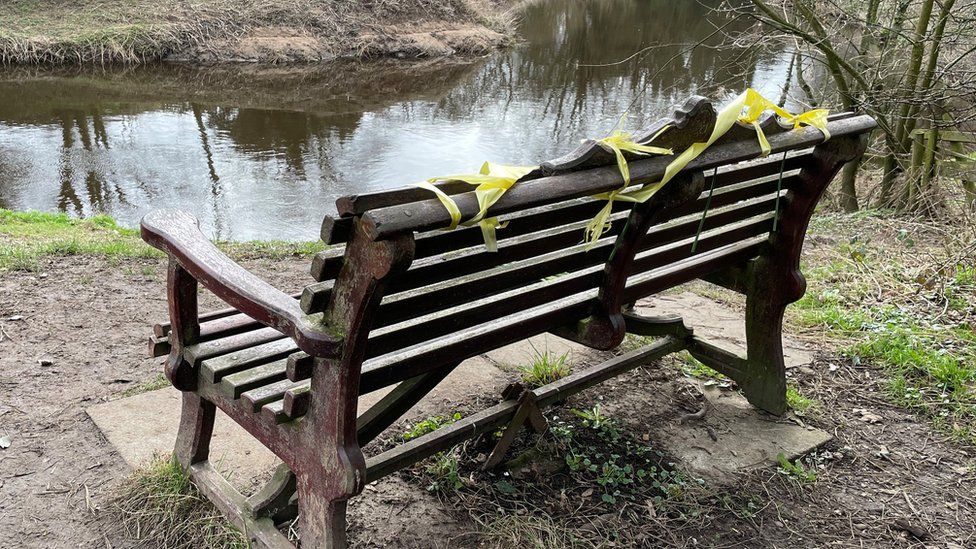 The details were made public by the force after revealing that the mother-of-two was classed as a "high-risk" missing person immediately after Mr Ansell had reported her disappearance "based on a number of specific vulnerabilities".
A public backlash and interventions from the government and shadow home secretary Yvette Cooper followed, with Lancashire Constabulary confirming a date had been set for an internal review of its investigation.