India Willoughby and activist Dr Shola Mos-Shogbamimu received letters claiming to be from National Action.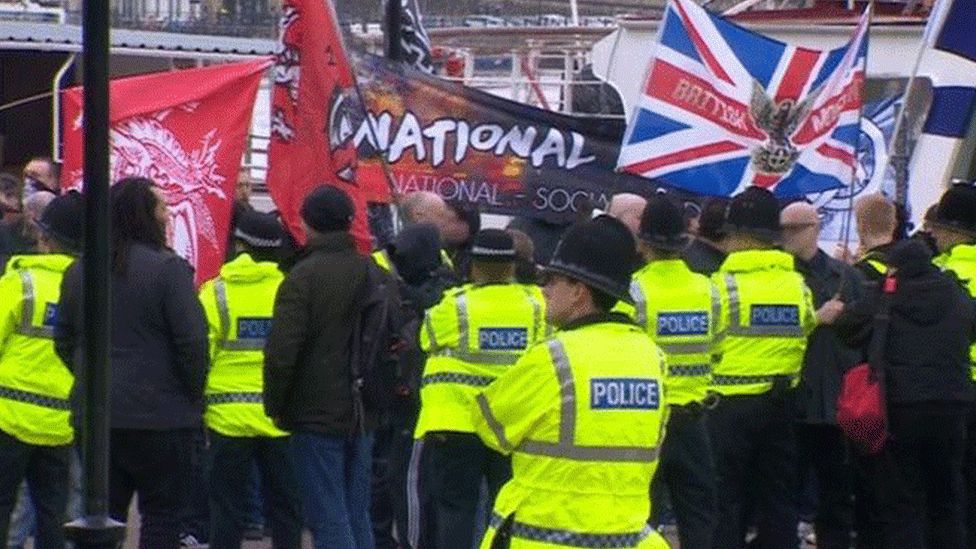 Threats sent to an activist and a TV presenter are being investigated by anti-terrorism detectives.
The letters claimed to come from the "London cell" of National Action, a neo-Nazi group banned by the home secretary in 2016.
India Willoughby, who is transgender, and British-Nigerian activist Dr Shola Mos-Shogbamimu were both targeted.
The latter said a death threat was posted through her front door on Monday.
The Metropolitan Police's Counter Terrorism Command said the messages contained "vile racist and transphobic language, and threats".
An investigation is being led by anti-terrorism specialists because of "the potential involvement of a proscribed group".
Police said no arrests have been made at this stage.
Dr Mos-Shogbamimu said the authors claimed to have guns and knives and to be watching her house.
It read "we are notifying you of our intention to kill you and your family", she said.
India Willoughby said she was targeted via her accountant.